The best-selling beer brand in the U.S. rolled out its "Bud Light Party" campaign during the Super Bowl and ran it through Labor Day weekend, with dozens of TV and radio spots, a concert series, in-store merchandising displays, a big social media push and more.
Making two extremely popular comic actors the faces of your brand is a no-brainer for a company like Anheuser-Busch InBev, the world's largest brewer and maker of Bud Light. But any brand that forces Americans to think about the ugly politics of 2016 is taking a big risk.
Election-themed ad campaigns are as predictable as elections themselves, and Bud Light is just one of the big consumer brands that has recently tapped into this tried-and-true idea, by playing on ideas of "choice" or people "voting" for their favorite brands. PepsiCo's Mountain Dew, Kellogg's Pop Tarts, Yum! Brands' KFC, Chia Co., Expedia's Hotels.com, Mars Inc.'s Twix, and Wakefern Food Corp.'s ShopRite Supermarkets have also used the election as a peg for ad campaigns, according to research conducted for The Huffington Post by Kantar Media.
The New York market research firm couldn't quantify whether fewer brands are using the election or politics as a basis for ad campaigns this year. But a senior advertising executive at DDB North America speculated that some companies are likely avoiding what's become a more taboo subject, even while Bud Light and others made the opposite choice.
"Based on the existing landscape politically, brands and companies are probably sitting this one out a bit more," said Wendy Clark, the New York-based CEO of DDB North America, a unit of Omnicom Corp., one of the world's largest advertising, marketing and communications agencies.
Companies like to tie their promotions to current events to tap into what people are already talking about. But they also want to avoid associating their brands with unpleasant ideas, and this presidential election certainly has plenty of those.
"You've got to weigh the potential upside with the potential downside," Clark said. "In an environment that is so charged, as we're seeing right now, I think those upsides would have to be pretty significant for you to think about going there."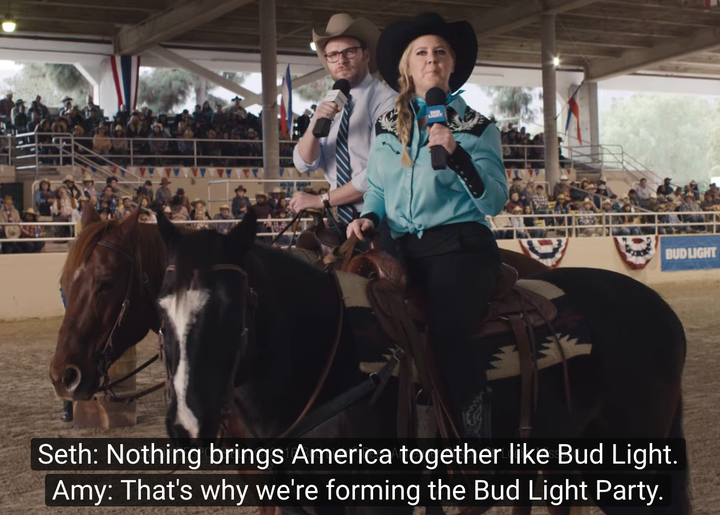 Anheuser-Busch InBev plainly sees things differently.
"We thought it was a great platform for us to then take a fake political party and come out with commentary that would make the entire conversation be significantly more lighthearted, and bring people together over a beer to have a conversation around politics and not necessarily always take it too seriously," said Jorn Socquet, the company's St. Louis-based vice president of marketing.
Anheuser-Busch InBev may have found the right balance. When the brewer reported its quarterly earnings in July, CEO Carlos Brito announced that the company's internal research shows the Bud Light Party campaign helped improve consumers' perceptions of the brand and, more importantly, led to a rise in consumer intent to buy the beer.
Yet even with a trusted brand, Bud Light took a big chance by bringing up the election, according to John Immesoete, the chief creative officer of Irving, Texas-based marketing firm Epsilon. "That just seems to get into the kind of 'yuck' feeling people have in general about this," he said.
"When I do see ads or jokes that kind of go there, you kind of just wish they didn't," Immesoete said. "I really think both Seth Rogen and Amy Schumer ― these are really funny people that really do huge box office, a lot of people love them ― and I suppose if I was to hire them to do a funny ad campaign for beer, I don't know that I would tie them into an election right now."
Funny takes on the election and politics are possible ― and the ads from Bud Light, Mountain Dew, Hotels.com and others are decidedly comedic in tone ― but that's a tough hill to climb these days, Clark said.
"Almost all brands want to have or seek to perpetuate a positive or optimistic viewpoint," Clark said. "Let's be honest ― there's not much that is lighthearted right now."
When it decided last November to roll out the Bud Light Party campaign, Socquet noted, Anheuser-Busch InBev didn't know what course the presidential election would take or who would be the major-party nominees.
Still, the Schumer-Rogen ads touched on political issues that tend to split along party lines, including spots supporting marriage equality and equal pay for women, indicating that Anheuser-Busch InBev was willing to taking a position on controversial topics. In the end, the company counted on Bud Light's own popularity to serve as a bulwark against any negative associations.
"Bud Light stands for the fact that we bring people together, and then even when there's going to be potentially divisive moments in the political campaign, we will always stand for inclusivity," Socquet said. "We were very well prepared in order not to be dragged down into any form of negativity," he said.
If the Bud Light Party results reported by Anheuser-Busch InBev hold true, maybe Amy Schumer and Seth Rogen should've run on an actual presidential ticket themselves.
Alexander Kaufman contributed to this article.
Related
Before You Go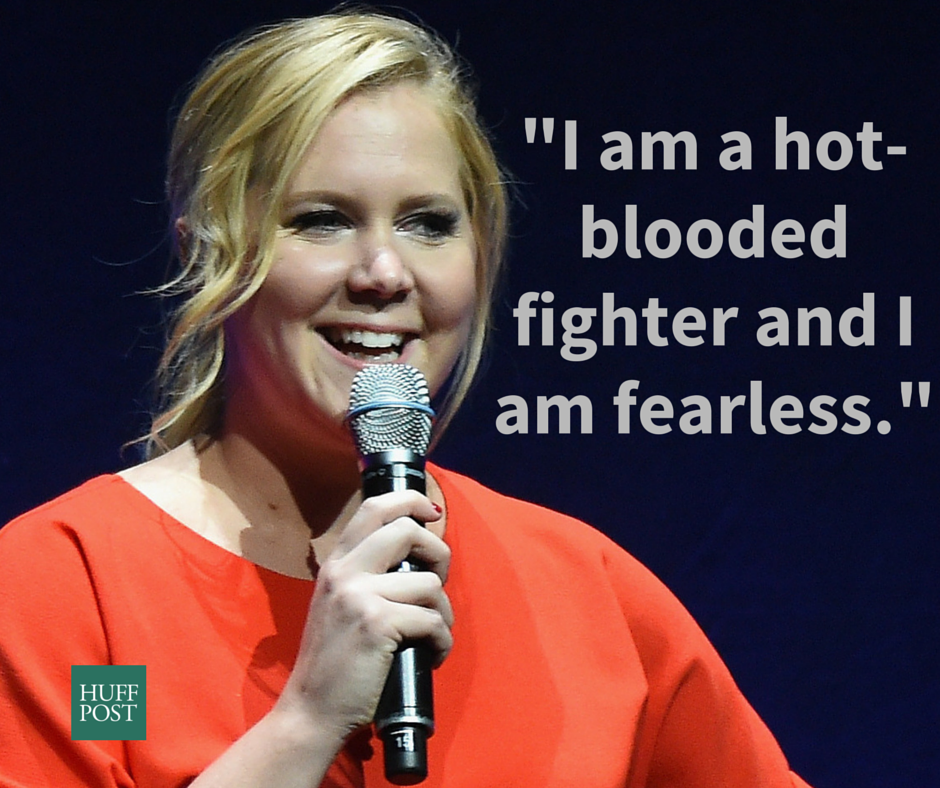 13 Amy Schumer Quotes That Make Us Proud To Be Women
Popular in the Community