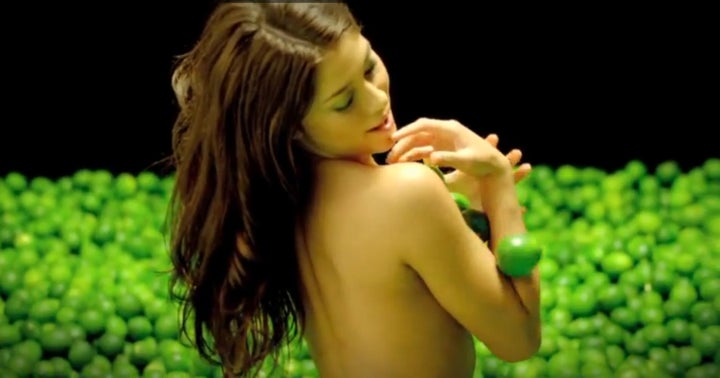 You'll never look at a lime the same way again.
Adhering to the adage "sex sells," these two ads, one for Bud Light Lime and the other for Club Orange, push near nudity and sexual-innuendo to their OK-for-TV limits.
The Bud ad stars UFC "ring girl" arianny celeste, apparently without clothes on, swimming in a sea of limes as she spouts lines like "I love a good submission."
The Club Orange commercial features scantily clad women expressing the virtues of only using "the best bits."
The ads are pretty much NSFW, though there's no actual nudity.
Popular in the Community