Bud Light seems to think people like craft beer because of its labels.
In a new design debuting today, the brand ditched its iconic boomerang, synonymous with tailgate parties and NASCAR tracks for the past 11 years, for Anheuser Busch's trademark "AB" crest (which was removed back in 2001). The beer now sports a very craft-brewy contemporary label meant to evoke "a more modern twist" to the recognizable brand, Alexander Lambrecht, Bud Light's vice president of marketing, said in a statement.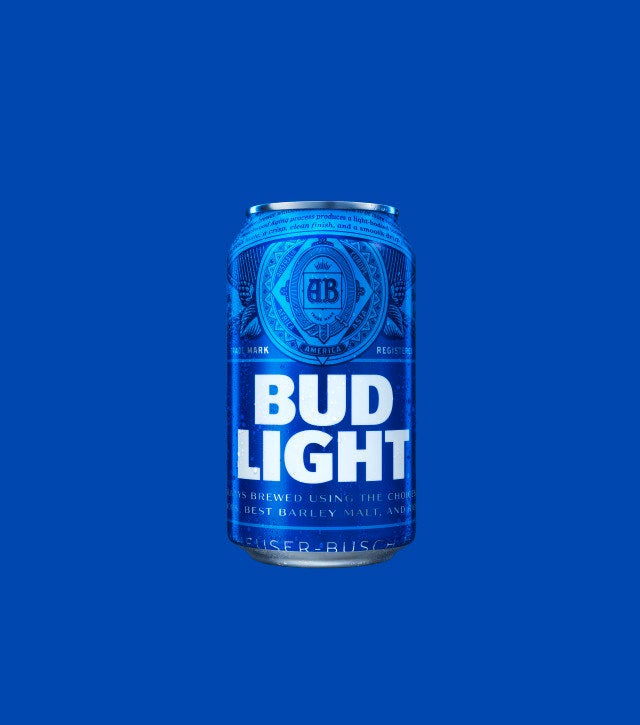 Since debuting in 1981, Bud Light has gone through 13 makeovers, and its latest is clearly a response to the meteoric rise in craft beers (IPAs, stouts, witbiers, brown ales -- anything that is decidedly not Bud Light).
So Bud Light, which will roll out a new campaign and tag line in time for Super Bowl 50 on Feb. 7, hopes this new style, and that the AB crest -- "genuine brewing credentials," Tosh Hall, creative director of the firm that helped design the campaign, touted -- will entice the drinker who appreciates quality over quantity (never mind the fact that Anheuser Busch estimates it sells 20,000 beers every minute).
"We're proud to introduce our fresh new look, which pays homage to our most iconic packaging of the past, yet feels current and unique with its bolder logo and distinctive blue colorway," Albrecht said. "It's a design that truly stands out from what's become a sea of sameness in the light beer category."
Still, he's just talking about the label, so everybody who loves Bud Light's "sea of sameness" taste will still get to enjoy it for the foreseeable future.
Related