After having worked across several countries for more than a decade, I have decided to take a break and dash back home to rediscover what Budapest has to offer. It has not only made it to the list of top weekend getaways, but due to consistent hard work and passion, it has slowly become one of the sweet spots for startups.
As CNN commented, it all started with transforming a central bus station into a Design Terminal; but, thankfully, it did not end there. I witnessed unprecedented hard work and never before seen government support proving the skeptics wrong. I wondered what the secret recipe was and soon discovered a simple strategy in place. This strategy was owned by a young, talented, strategic leader, Gergo Boszormenyi Nagy, who spoke the language of all stakeholders and had a clear vision and a passionate team. This was the secret behind the success of a small nation's innovative approach. In short, ownership, determination, and an old bus stop to serve as an arrival hall for many creative talents across Europe, works perfectly when planning to put a city back on the map.
I no longer need to introduce the success stories of Hungarian startups Prezi, LogMeIn, or Ustream, to mention but a few. What a perfect way to set an example for the upcoming generation to lose the fear of being wrong, embrace creativity to the fullest, continue a tradition of giving inventions and creative people to the world, and follow in the footsteps of Hungarian inventors who created the Rubik's cube, vitamin C, the ballpoint pen, holography, etc.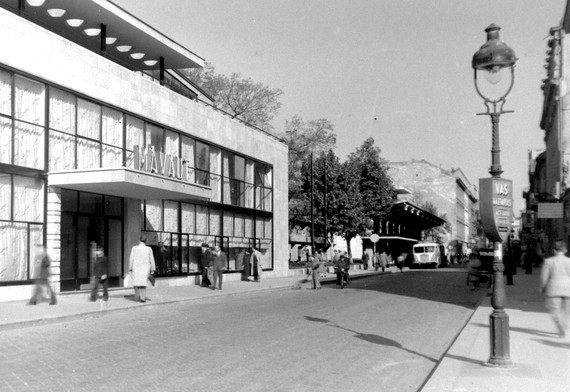 Interestingly, the word coach came from the Hungarian word Kocsi, originated from the village Kocs where coaches were first made. Many years later, a bus terminal now serves as the epicenter of innovation and creativity, hosting events like the Best Hungarian Startups, in partnership with Singularity University and CEO Rob Nail.
So Budapest became Betapest, an ever-evolving city that now has enough power and passion to reinvent the wheel of its coaches.
Support HuffPost
The Stakes Have Never Been Higher
Related
Popular in the Community