They're miles away from their war-torn countries, and they won't stop until they find a new home.
On Thursday, an estimated 1,200 migrants and refugees set off on foot from a campsite outside the Keleti railway station in Budapest, Hungary, intending to walk west to Vienna, Austria.
The refugees -- many of whom are Syrians fleeing their violence-ridden country -- embarked on the 150-mile journey after Hungarian authorities blocked them from boarding trains headed for Germany, the Associated Press reports.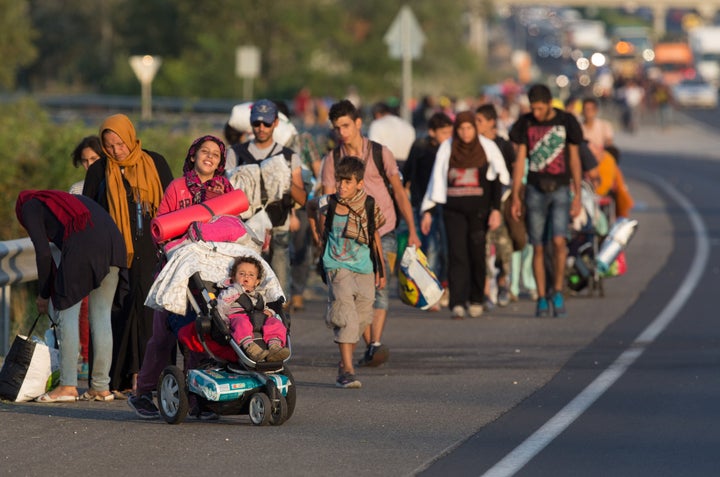 Photographs of the march show children in strollers, elderly people in wheelchairs and people on crutches making the journey. The crowd broke through barricades that Hungarian authorities had set up outside Budapest, and chanted, "Germany, Germany," Reuters reports.
Most refugees want to avoid being registered as asylum-seekers in Hungary, and would rather travel to more prosperous and welcoming Western nations.
"No camp. No Hungary. Freedom train," someone had written on the side of the train in Bicske.
Hungary said later on Friday it will send buses to Keleti station and to a highway marchers have been traveling on to bring the migrants and refugees to the border with Austria.
"This is a opportunity. The immigrants have to decide whether they want to take advantage of it," said Janos Lazaer, chief of staff for Hungarian Prime Minister Viktor Orban, according to the Associated Press. "We are taking this step so Hungary's transportation is not paralyzed during the next 24 hours."
The AP reports it's unclear whether the marchers will be willing to board the buses.
Photographers and social media users have posted numerous images and videos of the walk in recent hours. Live news platform Liveuamap World also created a live map of where the people are moving.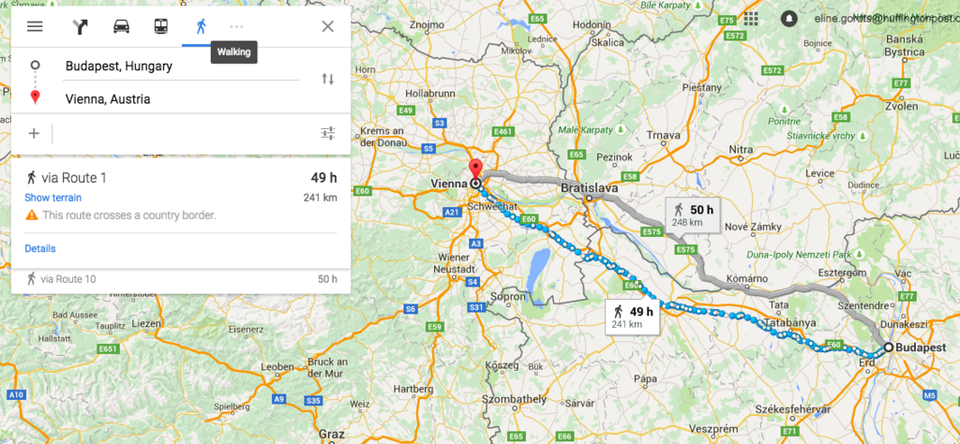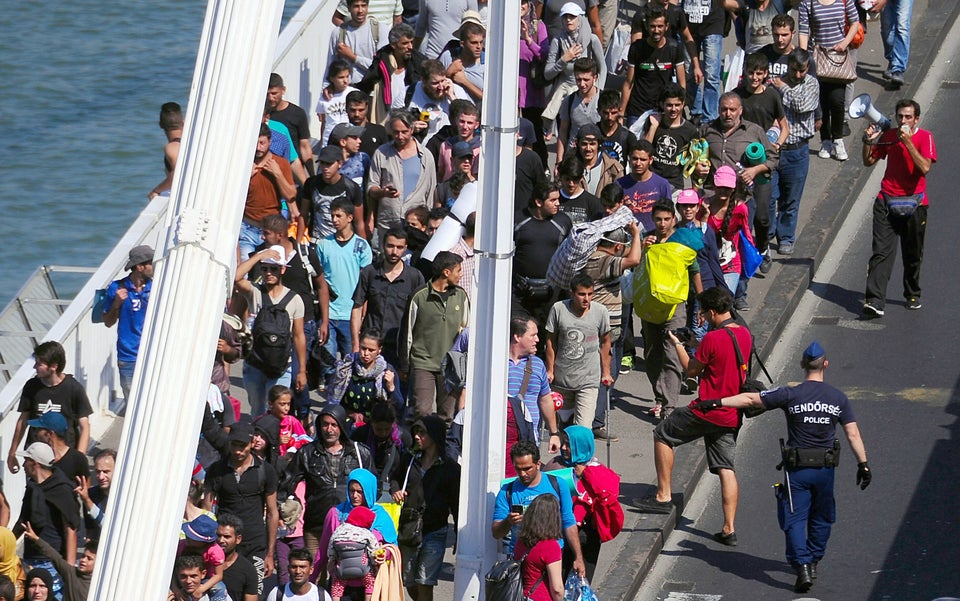 Attila Kisbenedek/AFP/Getty Images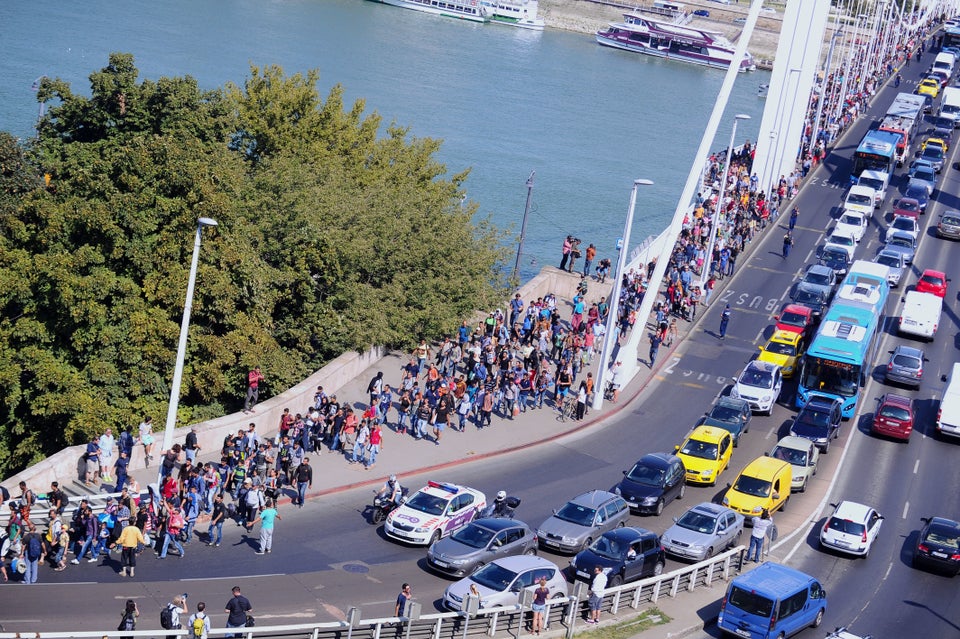 ATTILA KISBENEDEK via Getty Images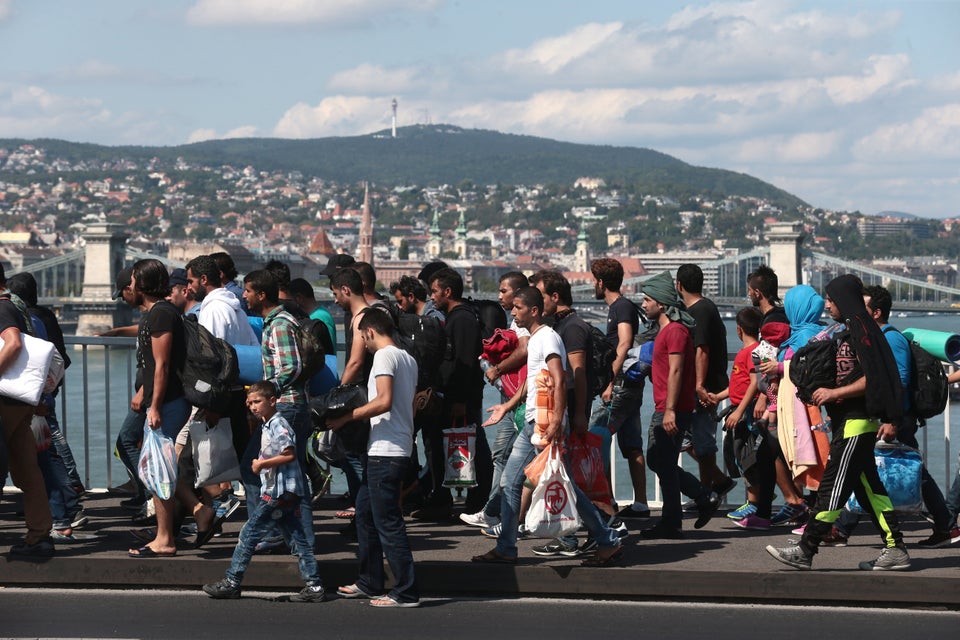 FERENC ISZA/AFP/ Getty Images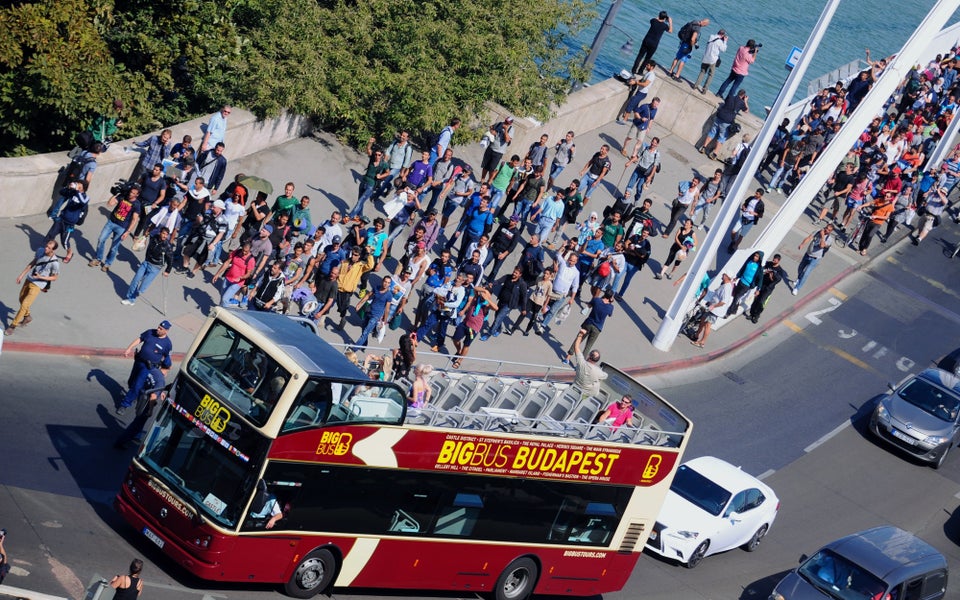 ATTILA KISBENEDEK via Getty Images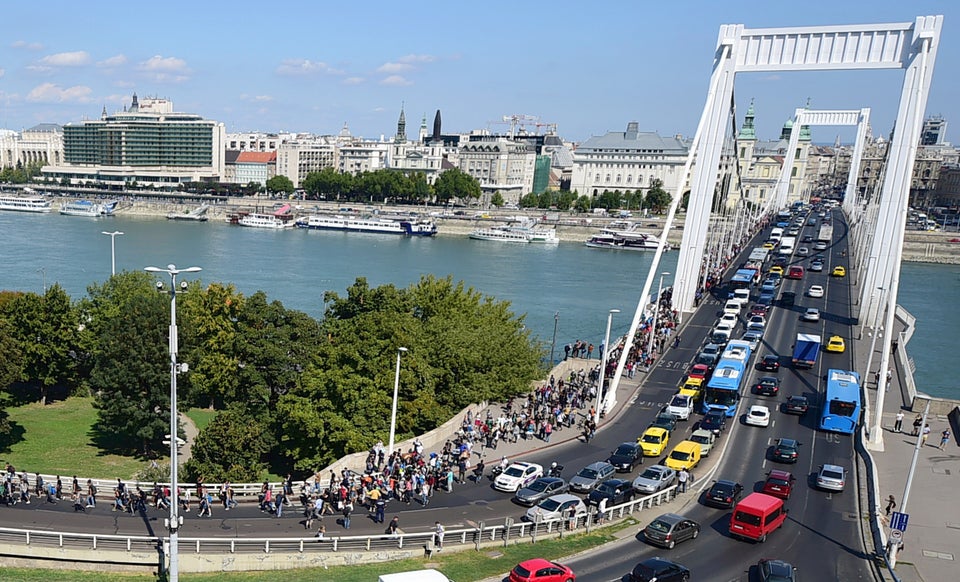 ATTILA KISBENEDEK/AFP/Getty Images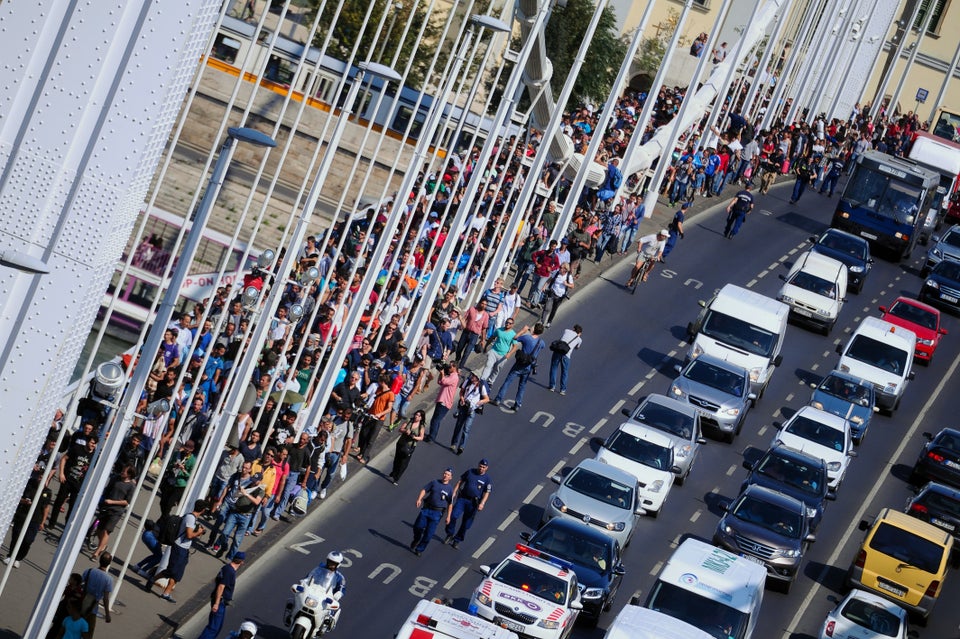 ATTILA KISBENEDEK via Getty Images
This story has been updated to include an Associated Press estimate of the number of people marching and to include a quote from Janos Lazaer.
Related
Popular in the Community