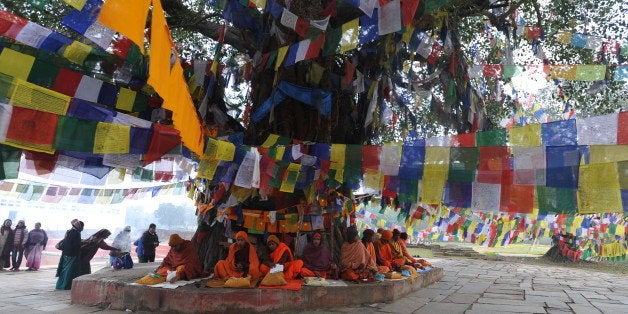 (RNS) Quick: Where was the Buddha born?
To hear many Indians talk, you'd think it was India, where he attained enlightenment and gave his first sermon.
But the people of Nepal know better — and they are eager to correct misconceptions about the Awakened One, considered one of the world's most revered figures.
Next month, Nepal will circulate a new 100-rupee note with the imprint, "Lumbini: The Birthplace of Lord Buddha." The currency is part of the government's most recent effort to correct the record.
It comes amid protests following a promotional video on the private Indian channel Zee TV, which claimed the Buddha was born in India.
Zee TV corrected the error, but Nepal Cable TV Association blocked the channel when the new series on the life of Buddha premiered on Sunday (Sept. 8). The association's chairman described the move as a way to prevent possible unrest in the country, which is predominantly Hindu but proud of its Buddhist heritage.
"We believe it was a mistake by Zee TV," said association Chairman Sudhir Parajuli. "The official stand of the Government of India is that the Buddha was born in Nepal, but a few people not having sufficient knowledge proclaim that his birthplace is in India."
Most scholars agree that Buddha was born in 623 B.C. in the sacred area of Lumbini located in the plains of southern Nepal. An inscription on a pillar erected by the Mauryan Emperor Ashoka in 249 B.C. testifies to it.
Still the misconception persists.
In 2010, Indian-American journalist Fareed Zakaria, host of CNN's flagship foreign affairs show and editor-at-large at Time magazine, sparked protests in Nepal for stating in a book that the Buddha was Indian.
And just this Monday (Sept. 9) at a Buddhist function in Delhi, the state's Chief Minister Sheila Dikshit referred to the Buddha, saying, "India has been fortunate that he was born here and today we find that his message spread to millions of people brings them solace and comfort all over the world."
In April, a former TV journalist from Nepal, Rabi Lamichhane, returned to his country from the United States determined to clear the record. He did so by staging a marathon talk show that lasted 62 hours and 12 minutes titled "Lord Buddha was born in Nepal." The marathon was certified by the Guinness World Records as the longest talk show.

Related
Before You Go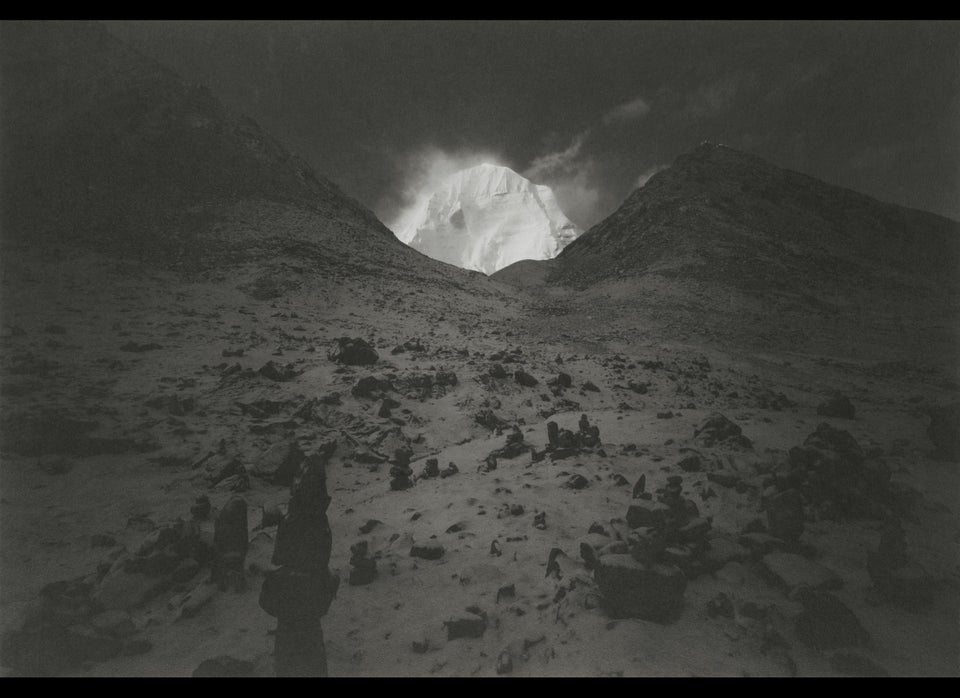 Buddhism's Sacred Places in Black and White
Popular in the Community