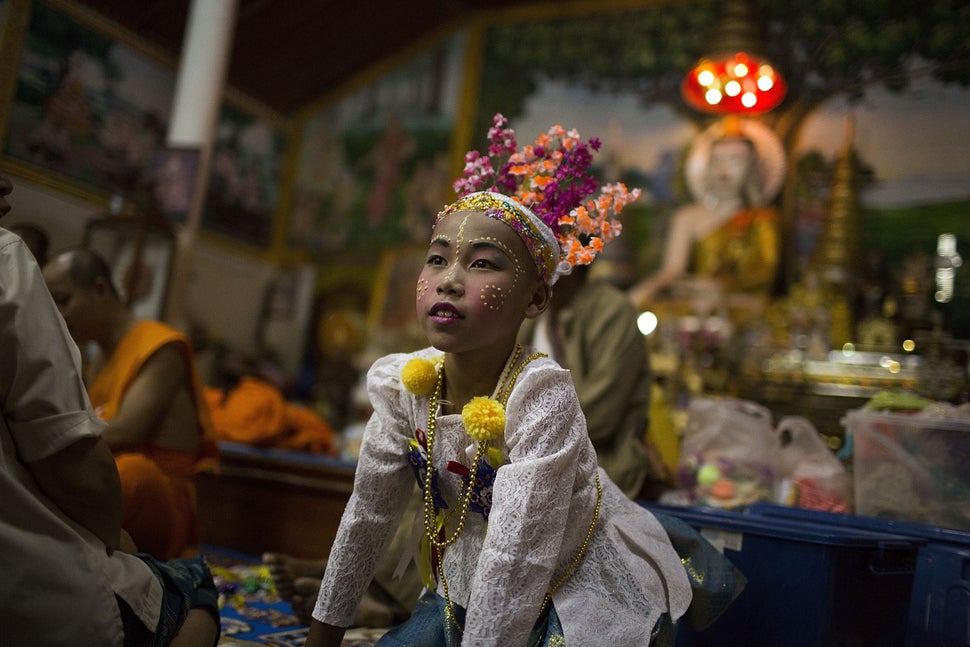 Earlier this week, dozens of boys in Thailand took part in Poy Sang Long, a traditional rite of passage for young Buddhists from the Shan ethnic group.
The annual ceremony, which normally spans three days, marks the initiation of boys, typically 7 to 14 years old, as novices in the Buddhist community. The boys' participation in this rite helps them and their families accumulate merit, which Buddhists believe moves them along the path to achieving enlightenment.
As part of Poy Sang Long, the boys have their faces decorated and dress up in lavish costumes -- a reference to Siddhartha Gautama, who was said to be a prince before embarking on the religious journey that led him to become a Buddha.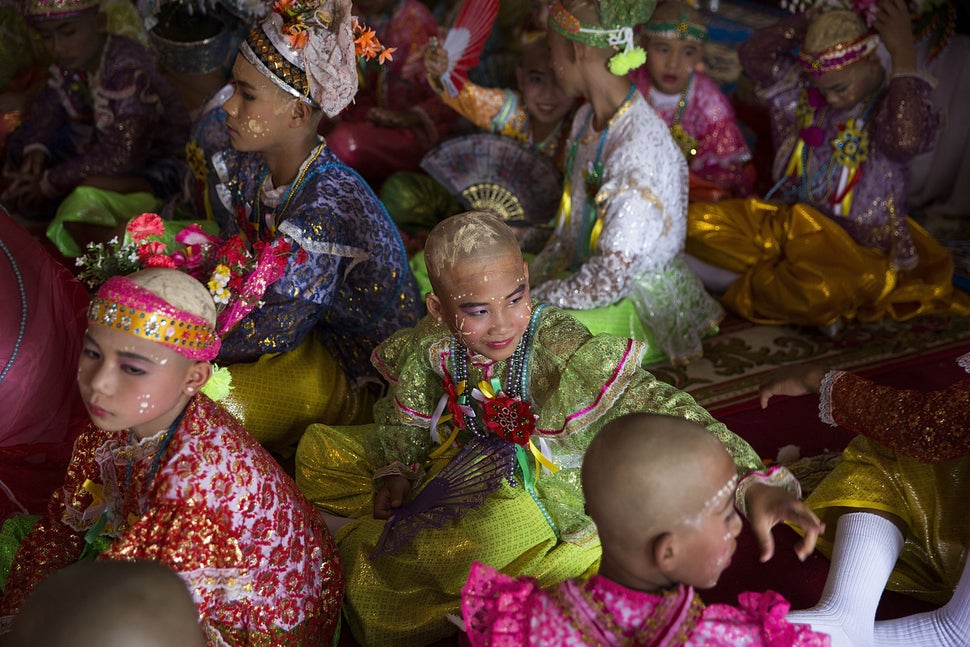 At the end of the three days, the novices remove their colorful costumes and begin their study of Buddhist doctrine.
On Tuesday and Wednesday, Thailand-based photographer Taylor Weidman followed two youngsters, 10-year-old Han and 11-year-old Kemachart, as they prepared for their initiation. According to Getty Images, the boys are neighbors from Chiang Mai who traveled to Mae Sariang, a small town in northern Thailand near the Burmese border, for the ceremony.
Take a look at more of Weidman's photos of the runup to Poy Sang Long below:
REAL LIFE. REAL NEWS. REAL VOICES.
Help us tell more of the stories that matter from voices that too often remain unheard.