The "monks" were there in honor of MCA Day, an annual event celebrating the life of Adam Yauch, a Buddhist and Beastie Boy who died on May 4, 2012 at the age of 47, after a three-year battle with cancer. His stage name was MCA.
The feeling I get from the rinpoches and His Holiness [the Dalai Lama] and Tibetan people in general. The people that I've met are really centered in the heart; they're coming from a real clear, compassionate place. And most of the teachings that I've read about almost seem set up to distract the other side of your brain in order to give your heart center a chance to open up.

In terms of what I understand, Buddhism is like a manual to achieve enlightenment—there are these five things and these six things within the first thing, and all these little subdivisions. And despite all of that right-brain information, it's very heart-centered. At least that's the feeling I get from the Tibetans. Also the teachings of Tibetan Buddhism have been passed down for a long time now. They have that system pretty well figured out.
The Third Annual MCA Day featured music, art, speakers, and performances dedicated to Yauch's legacy of social activism.
The MCA Day promo was created by KNARF® New York. Organizers did not respond to The Huffington Post's request for clarification regarding whether the dancers were actually Tibetan Buddhist monks.
Before You Go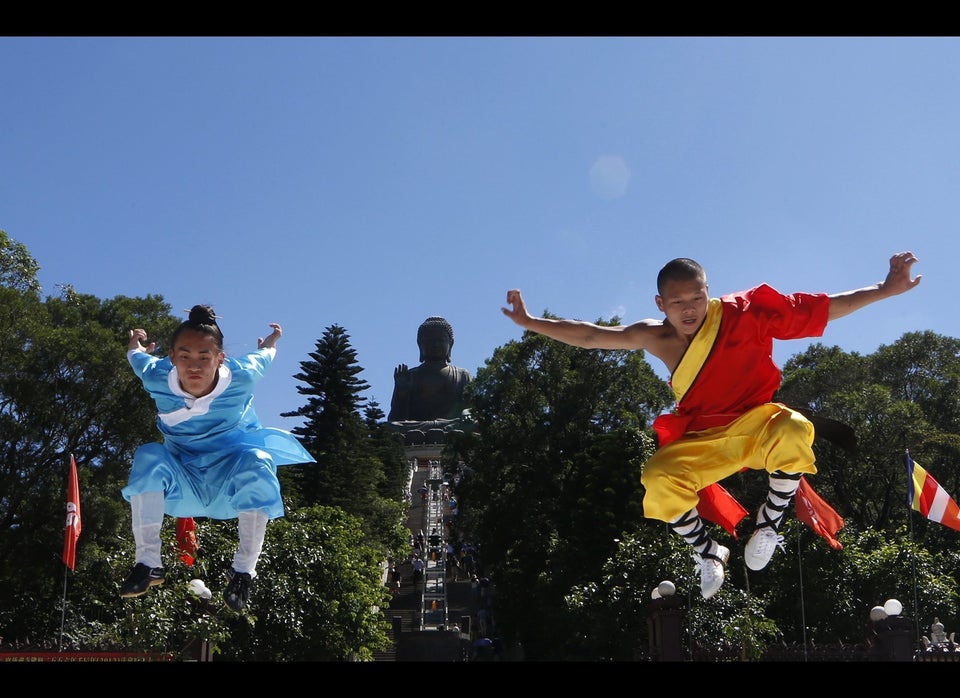 Shaolin Monks
Popular in the Community