Buddhist monks in eastern Canada have returned eight crate-loads of live lobsters that were destined for the dinner table back to the ocean.
It's not known how much the monks spent on purchasing the lobsters, nor the exact species they freed. But with a pound of lobster sometimes costing up to $8 in grocery stores, it's possible they may have forked out as much as $4,800 on the gesture. The Huffington Post has reached out for comment.
Venerable Dan said the monks were not trying to convince people to become vegetarian or vegan, but instead hoped it would spread a sense of compassion.
"This whole purpose for us is to cultivate this compassion toward others," he told CBC News. "It doesn't have to be lobsters, it can be worms, flies, any animals, drive slower so we don't run over little critters on the street."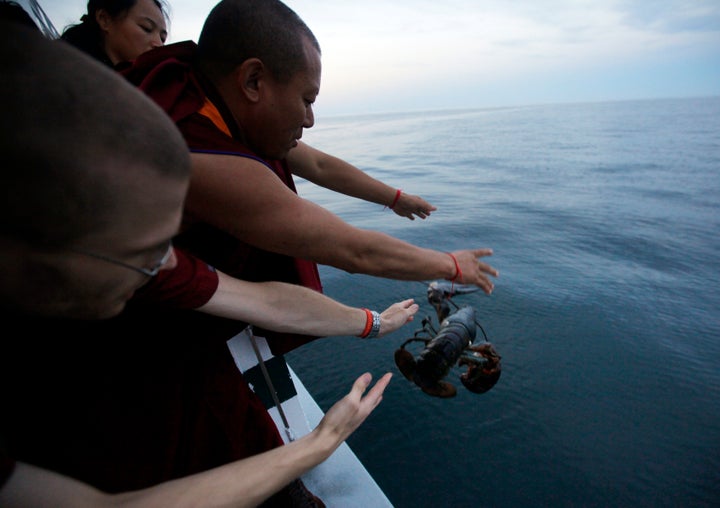 Other Buddhist monks performed a similar act off the coast of northern Massachusetts in 2011, when they also freed 600 pounds of lobsters into the ocean.
Related
Popular in the Community