Has Prince William and Duchess Catherine's royal tour Down Under inspired you to plan your own vacation to Australia and New Zealand?
You could shell out £341,000 (about $573,357) per couple for a month-long luxury tour of Australia that includes a $17,150 diamond pacifier and behind-the-scenes tours. (The Duke and Duchess of Cambridge's trip was estimated to cost New Zealand taxpayers $1 million per day.)
Or... plan your own trip for a fraction of the price. A trip Down Under doesn't come cheap but it can be accomplished on a budget without missing out on anything that makes Australia and New Zealand so magical.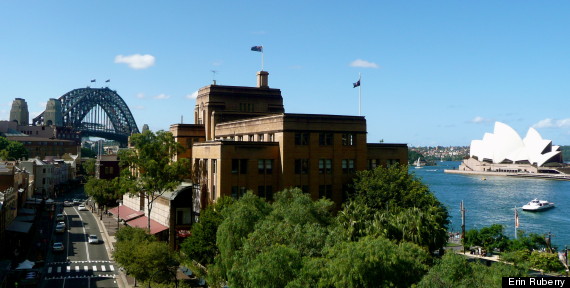 Royal tour: William and Kate flew commercial to New Zealand, albeit in first class. Once in-country, however, they've flown between cities on Royal New Zealand Air Force and Royal Australian Air Force planes.
Budget tour: Buy a multi-stop bus pass. If you have several weeks to explore multiple Australian cities, Greyhound's Mini Traveller Pass from Sydney to Cairns (one-way only) allows unlimited stops over a 90-day period for $475.70 AUD ($444.11 USD). Only have a week or two? The $95 Sydney-to-Melbourne pass includes a stopover in capital city Canberra as well.
New Zealand has similar options, whether you're looking for a fixed itinerary or more flexible hop-on, hop-off alternatives; InterCity has multiple travel passes available.
Royal tour: William and Kate have stayed in some swanky digs while Down Under, including the five-star Matakauri Lodge, "glamping" resort Longitude 131 at Uluru and Admiralty House, the official Sydney residence of Australia's Governor-General.
Budget tour: Both Australia and New Zealand have fantastic hostels ranging from 12-person shared rooms with bunkbeds to private rooms with en-suite bathrooms. Some hostels offer meal options; others have full kitchens so guests can cook.
It's often not necessary to book ahead of time but if you're picky or you're looking for something specific, do some research. I picked one hotel, Dorset House in Christchurch, because its exterior was so charming; another, The Arts Factory in Byron Bay, piqued my interest by offering classes and evening activities.
To combine accommodations and transport, look into renting a camper van. You'll see these all over Australia and New Zealand, but check posted regulations before parking overnight.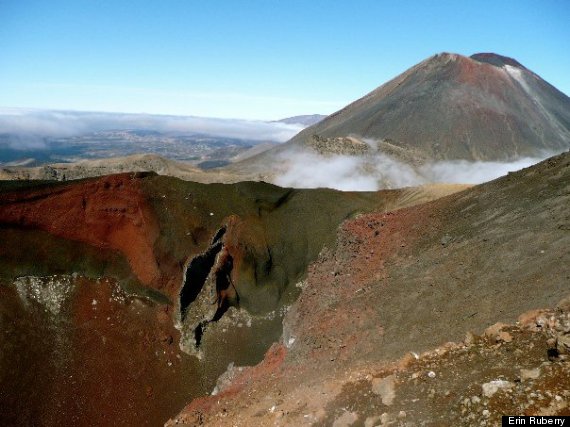 Royal tour: It's pretty safe to assume the royal couple are dining deliciously during their trip. Among their official engagements have been a dinner with the prime minister of New Zealand and a tea party in Sydney.
Budget tour: Fair warning: Food and drink can be very expensive Down Under. That doesn't mean you shouldn't eat in restaurants at all, but pick and choose. Stop by a grocery store to stock up on meals; if you're hiking during the day, pack a lunch ahead of time rather than buying something on the road.
Both countries have great wine that should absolutely be sampled. Planning your own self-driving wine tour (with a designated driver!) rather than taking an organized wine tour can be a money saver. To try local delicacies, check out the farmers market to sample the freshest food around (kangaroo steak and crocodile nuggets, anyone?).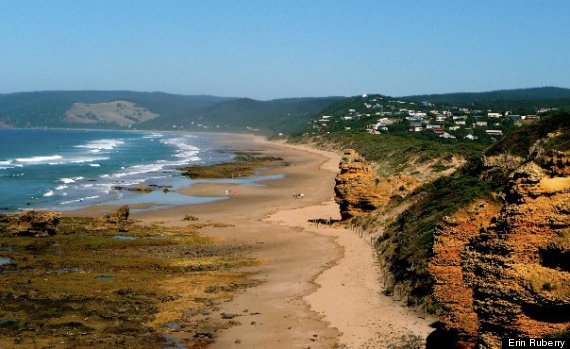 Royal tour: See everything, do everything. From a boat race in Auckland Harbour to touring cathedrals, observing the beauty of the Blue Mountains to getting up close with animals at Taronga Zoo, William, Kate and Baby George are taking full advantage of traveling so far from home.
Budget tour: The same! There is so much to see and do in New Zealand and Australia that no matter how much time you've set aside for your trip, it won't be enough. (That just means you'll have to come back...!)
If you're a child, student or senior citizen, ask if an attraction has concessions (discounts) available. Also look for ways to do paid activities for free: You can pay $198 to $348 to do the Sydney Harbour Bridge Climb... or you can walk across the bridge for free. You can pay for a sightseeing bus in the Blue Mountains... or you can craft your own hiking and sightseeing itinerary for free.
Of course, you don't want to scrimp and save on everything. Choose a few sights that you simply must see during your time Down Under and do them! You won't regret money spent in Australia to explore The Whitsundays, dive or snorkel at the Great Barrier Reef, drive along the Great Ocean Road or ferry out to Fraser Island to see wild dingoes.
In New Zealand, participate in adventure sports in Queenstown, float down the glow worm caves in Waitomo, take a trek or, if you're a huge Lord of the Rings fan, sign up for a guided tour of Middle Earth.
If you're feeling particularly flush, spring for a trip to the sacred spot Uluru; it's an expensive excursion to the center of Australia but one that attracts more than 400,000 visitors annually. Take a train, board a bus or spring for an airplane seat.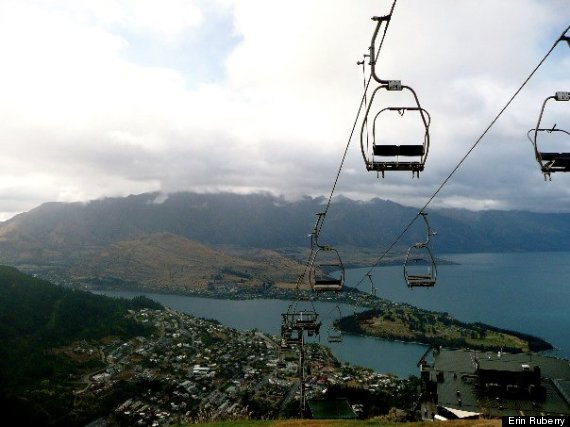 Royal tour: A reception at the Sydney Opera House was just another day at the office for Great Britain's royal couple, while a Maori powhiri provided local color.
Budget tour: Check at the box office on the day of a performance you'd like to see to find out whether discount tickets are available. There are also often free public performances in parks and plazas; I've stumbled onto concerts in Dunedin parks and outdoor movies in Melbourne. See what's happening in town while you're visiting.
It's clear that Prince William, Duchess Kate and Prince George have had an unforgettable time in New Zealand and Australia but most of what they're doing, you can do too... at a fraction of the price.
Have you been to Australia or New Zealand? What was your favorite activity there?
Related