WASHINGTON -- House Republicans decided Monday that government shutdown or not, it was more important for them to keep trying to strike a blow against Obamacare. Having failed to convince Senate Democrats to go along, the Republicans resorted to seeking a "conference committee" to resolve the differences.
For Sen. Patty Murray (D-Wash.), chair of the Senate Budget Committee, the move is ironic. She has been trying for more than a half-year to go to a conference to work out dramatic differences between the Senate budget and the House version. Senate and House Republicans have objected, repeatedly.
But with the clock expiring at midnight Monday, and federal officials starting to shut down all non-essential government functions, the House resorted to seeking a conference committee to pass a spending bill, or "continuing resolution" that runs only through mid-November or mid-December.
Senate Democrats called that negotiating at gunpoint.
"We know going to a conference means that we have to compromise -- that's what a conference is," Murray said just before midnight. "But we're not going to do it with a gun to our head that says we're shutting government down and we're going to conference over a short little six-week C.R. We have to deal with the longer-term budget. We have asked many times to go to conference on that."
Indeed, Murray and her colleagues asked 18 times. They have been blocked by Senate Minority Leader Mitch McConnell (R-Ky.) and a group of tea party Republicans led by Sen. Ted Cruz (R-Texas).
There's another irony in the new House conference bid. For three years before 2013, it was Democrats who did not even pass a budget, although for the last two years they argued that the Budget Control Act served the same function. During that time, McConnell and most other Republicans hammered Democrats for failing to pass a budget.
Watch McConnell switch from pushing for a budget to objecting above.
Michael McAuliff covers Congress and politics for The Huffington Post. Talk to him on Facebook.

Before You Go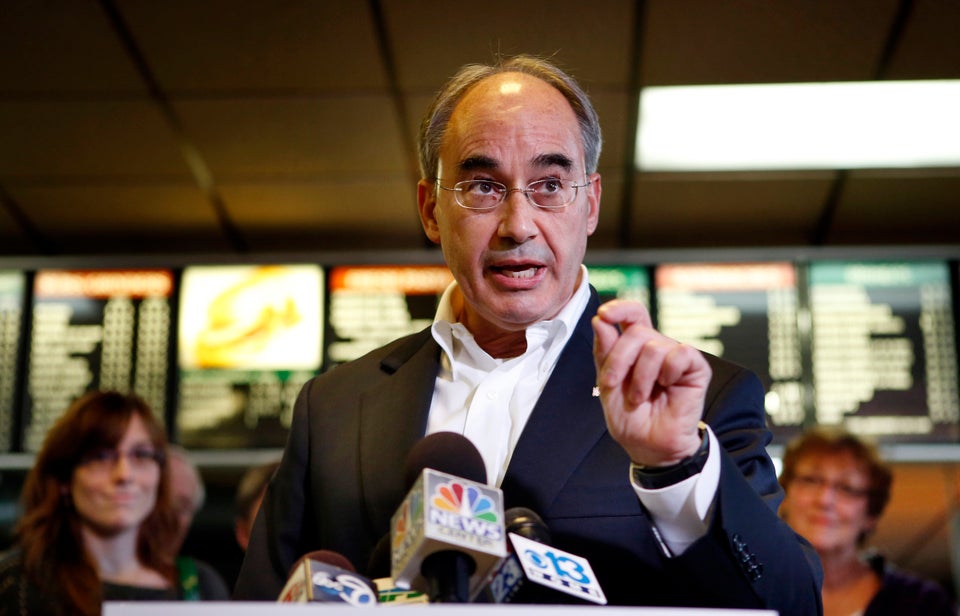 Great Political Names
Popular in the Community