 WASHINGTON -- As a group of top lawmakers looks to hammer out a relatively small-bore budget agreement by mid-December, it's becoming increasingly apparent that the main sticking point is how to relieve the pain of sequestration.
Discussions in the bipartisan congressional conference committee tasked with reaching a compromise on the budget are in their nascent stages, with lawmakers more focused on finding broad agreements than hammering out specific legislative language. But conversations with several aides to committee-members reveal that relief from sequestration -- the $1 trillion in decade-long cuts created by the 2011 Budget Control Act -- will unlock any potential deal.
So far, the most frequently discussed deal is one floated by House Budget Committee Chair Paul Ryan (R-Wis.) and Senate Minority Leader Mitch McConnell (R-Ky.), which would involve sequestration relief in exchange for some variation of mandatory spending reductions.
But Democrats on the Hill and in the Obama administration have made it abundantly clear that they won't agree to that deal if it involves cuts to a high-profile entitlement program like Social Security or Medicare. Senate Majority Leader Harry Reid (D-Nev.) told The Huffington Post he would oppose such a deal, and one top Senate Democratic aide called it a "complete non-starter."
Instead, Democrats are entertaining the idea of cuts to lower-profile mandatory spending programs, like agricultural subsidies. But there are growing concerns among members of the party that such an exchange would be shortsighted.
Senate Budget Committee Chair Patty Murray (D-Wash.) has signaled that she would only be comfortable with mandatory spending cuts if revenue-raisers, such as loophole closures, were included in the deal as well. Among those being discussed are an end to tax subsidies for yachts or vacation homes, tighter rules concerning tax-deferred dollars being placed in IRAs, and a ban preventing companies from deducting expenses when they send jobs overseas. But Democrats are skeptical about any deal that includes one-time fee hikes instead of longterm loophole closures.
Several weeks ago, there was some discussion of a bigger deal. The president told lawmakers in early October that he would consider an offer that contained changes to Social Security or Medicare benefits, in exchange for sequestration relief and either an increase in infrastructure spending or the federal minimum wage. But budget discussions have not even ventured in that direction since, several sources told The Huffington Post.
"I'm highly doubtful on that one," said one Senate Democratic aide. "We can't get to a package large enough that Democrats would allow chained CPI to be on the table. The number we are talking about is too small."
One reason the number remains small -- negotiators are hovering around a $100 billion deal -- is because there is not enough time to work out something larger. What's more, Democrats are entering negotiations with an acute sense that they have a solid hand to play.
As it stands now, if no deal is reached, sequestration will worsen, with spending levels falling from $986 billion to $967 billion 15 days after Congress adjourns for the year. Democrats obviously don't want that, but neither do many Republicans. Rep. Hal Rogers (R-Ky.), for one, has said he cannot legislate under sequestration caps. And because all of the forthcoming reductions are set to come from defense spending, many believe Republicans will be more inclined to offer concessions.
Under this logic, Democrats would love to construct a deal that only provides sequestration relief while leaving topics like mandatory spending and tax reform for a later date. Some aides suggested in interviews that they'd make just such a push.
But the likelihood is that won't be enough to get Republicans to the table. Ryan has emphasized that he wants mandatory cuts -– or "structural reforms" to entitlement programs –- as part of an agreement. He's been just as adamant that revenue hikes should be off the table.
Even if the eventual deal focused squarely on sequestration relief, it would face obvious hurdles. The small victory that GOP leaders claimed from October's shutdown fight was that they'd held off efforts to raise discretionary spending caps. To turn around months later and raise those caps would be to invite contempt from the conservative base. Republicans may be inclined to alleviate some of the pain of sequestration, aides concede, but only by shifting money around or by finding funds from elsewhere to help programs in need.
"Republicans would never accept a net spending increase," one top GOP aide said.
Support HuffPost
The Stakes Have Never Been Higher
Before You Go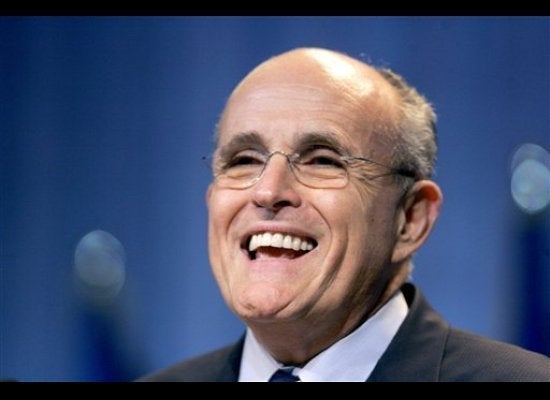 Out-Of-Touch Politicians
Popular in the Community