The bipartisan measure would allow for an additional $20 billion in wildfire disaster funding over 10 years to prevent "fire borrowing," which occurs when officials from the Forest Service and other federal agencies use money set aside for fire prevention and reforestation programs to fight wildfires.
Fire borrowing has become an increasingly common practice as wildfires grow more destructive due to climate change. The eight worst wildfire seasons on record have all occurred in the past 15 years, according to the National Wildlife Federation.
The provision creates a contingency account through 2027 that can only be tapped by officials once funds from the usual firefighting accounts have been drained, according to The Associated Press.
Sens. Ron Wyden (D-Ore.), Jeff Merkley (D-Idaho), Jim Risch (R-Idaho) and Mike Crapo (R-Idaho), along with Reps. Mike Simpson (R-Idaho) and Kurt Schrader (D-Ore.), played key roles in securing the funding in the spending bill, which is awaiting Senate approval.
"This long-overdue, bipartisan solution to the madness of 'fire borrowing' will at last treat these infernos like the natural disasters they are, with the benefit that millions of dollars will now be liberated each year for essential wildfire prevention," Wyden said in a statement Thursday.
Environmental groups praised the additional wildfire disaster funding as a major step for conservation efforts.
"The comprehensive solution to the wildfire funding problem included in the bill is a tremendous victory," Lynn Scarlett, co-chief external affairs officer for the Nature Conservancy, said in a statement Thursday.
"It would mean we will no longer have to pay to fight increasing wildfire disasters out of the very same budgets that could have instead gone toward making forests healthier and less prone to these extreme wildfires in the first place."
Before You Go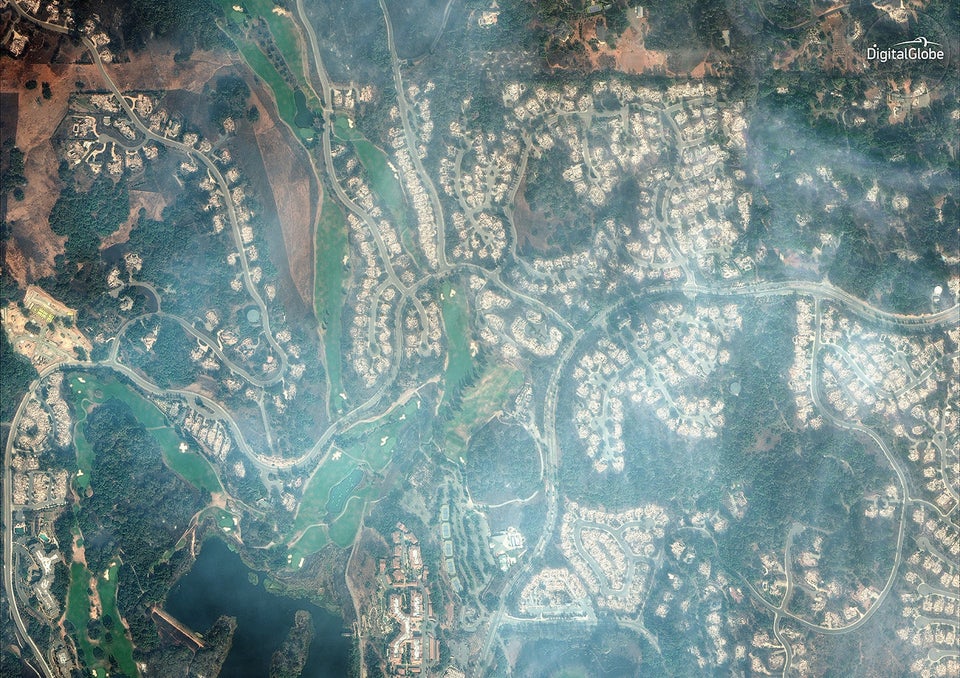 California Wildfires From Above
Popular in the Community