In her hometown of Nazareth, Budour Hassan rarely ventured outside of her house alone. Hassan, 26, was born blind, and she was nervous about attracting attention or losing her way.
But Hassan yearned to be more independent, so in 2008 she moved to Jerusalem to study law at Hebrew University.
"I wanted to be different and try something that no one in the family has tried before," Hassan, a Palestinian citizen of Israel, said in a recent video interview with media nonprofit the Institute for Middle East Understanding. "I never imagined [Jerusalem] would change my life so tremendously."
Despite Jerusalem's narrow, cobbled alleys and often explosive political tensions, it was here that Hassan found the confidence to navigate the streets alone.
"While walking, there is something that overwhelms you in this city ... the streets, the smell of things, the smell of stones," she said.
She also discovered a new passion: storytelling.
"It's not just Jerusalem, 'the holy city' -- it's much more than that. It's mainly about its people," Hassan said. Jerusalem is "much more complicated than you think it is, and it's much more beautiful than you think it is," she said.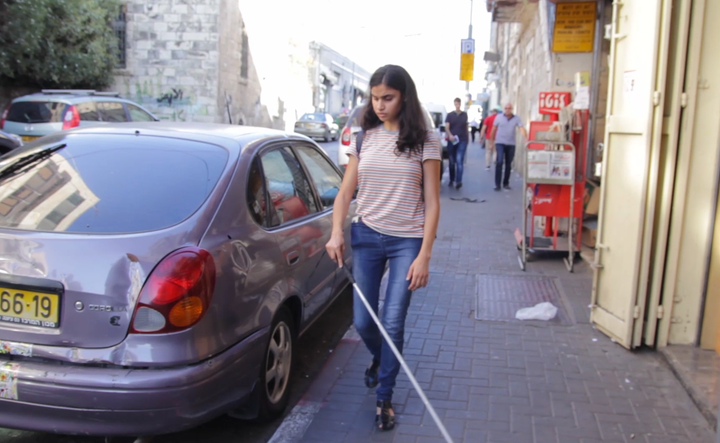 In 2011, troubled by the lack of Palestinian voices in English-language media at the time, Hassan began writing for the pro-Palestinian blog Electronic Intifada. That same year, her eyesight deteriorated further, as doctors had warned, and she lost the the little remaining vision she still had.
But she was emboldened by her ability to explore Jerusalem.
"In Jerusalem I can walk anywhere, I can go anywhere I want," she said. "If you can go around on your own independently in the Old City, and the more conservative neighborhoods in Jerusalem, then there's no place that you can't go to on your own."
She has since covered protests and clashes around Jerusalem and the West Bank. Alongside her graduate studies in law, she writes regularly for Electronic Intifada and her own blog, Random Shelling, as well as other English-language sites like Middle East Eye and TeleSur English, and Arabic news sites like the Jordan-based 7iber, and Syria's al-Jumhuriya. She uses a Braille display connected to a laptop to read and type her stories.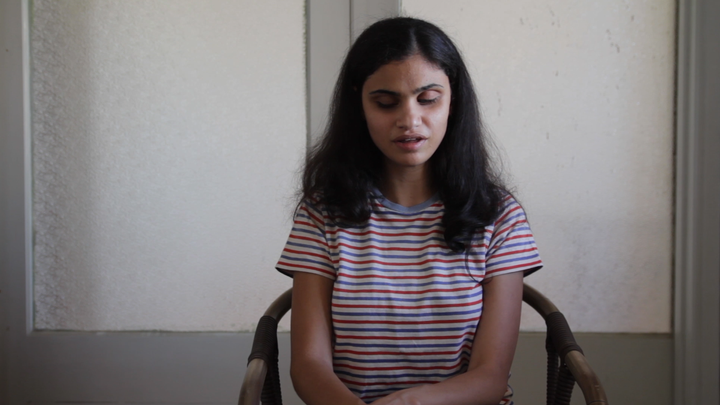 "People are surprised to see that a blind person is a writer, but then you change people's perception," she told The WorldPost. She has even surprised herself. "Six years ago there is no way I would have imagined I would go to the places I'm going to now -- far and remote places."
Hassan describes herself as an activist and journalist, and says she is not neutral in any way. "I am Palestinian and I am part of the struggle," she says. "The mainstream media treats us as numbers, without names, stories or tears."
Hassan says she tries to show Palestinians and Syrians imprisoned or killed in the conflicts in all their complexity. "I don't want people to think that people are just ... symbols or heroes," she said. "People have the right to be weak. People have the right to share their vulnerabilities ... just as they have the right to share their power."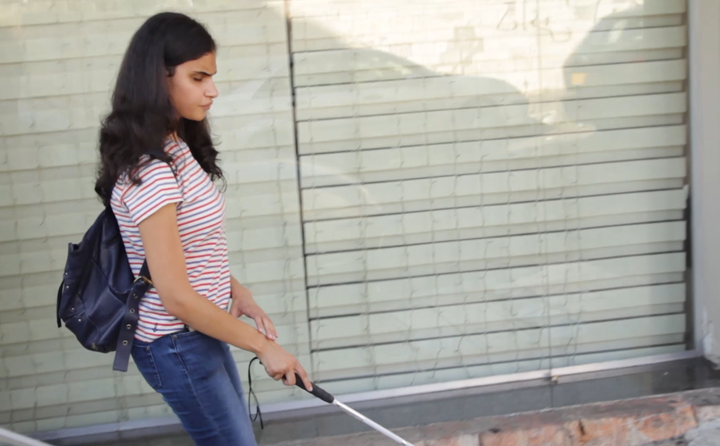 Working as a blind journalist, Hassan knows more than most the ways that vulnerability and strength overlap.
As she travels around Jerusalem and the West Bank reporting stories and interviewing people, sometimes she gets lost or needs to ask for help. But, she notes, "even people with perfect sight get lost or nervous about going to a new place."
"The only thing I feel I am missing is the ability to take photographs, but this means I put a lot of effort into writing about the details," Hassan told the WorldPost. "It makes you a better listener. You focus more on details like how people's voices change."
"I hear many things that people who focus on looking might miss," she says. "What you see as a disability is not necessarily a disability."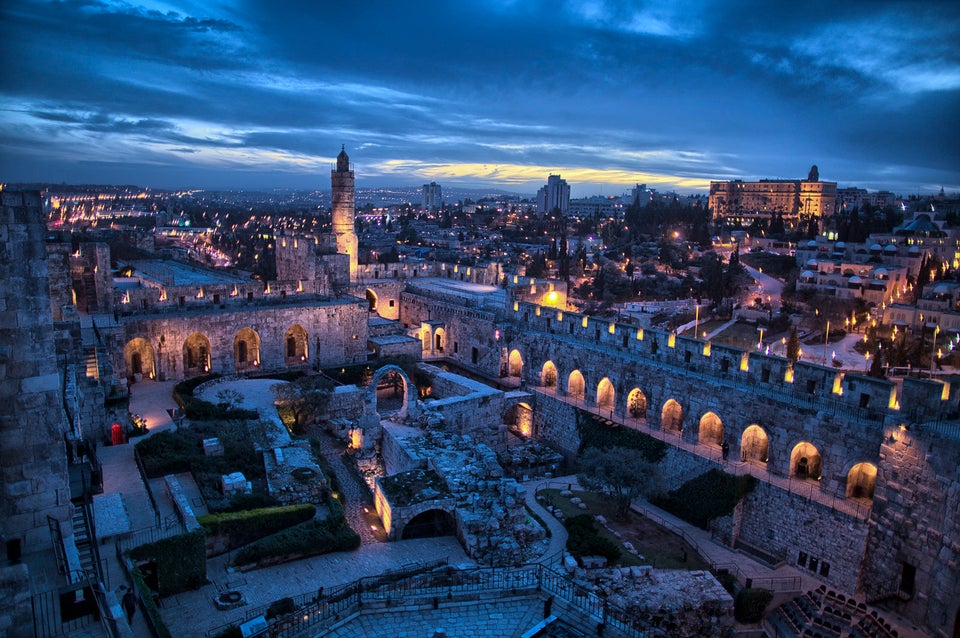 Amazing Jerusalem Photos
Related
Popular in the Community