 The craft beer industry only accounts for about 5 percent of the $80 billion U.S. beer market -- peanuts compared to AB InBev, the maker of Budweiser and other beers, which commands a 39 percent share of that market.
But Goliath is very, very scared of David. The number of U.S. craft brewers jumped from 537 in 1994 to more than 2,000 as of July 2012, according to The Brewers Association, a national trade group. Meanwhile, Budweiser shipments in the U.S. declined 13 percent from 2009 to 2011, according to Beer Marketer's Insights, a trade publication, and sales of Budweiser to U.S. retailers in the first nine months of 2012 fell by 6 percent in volume, Bloomberg reported.
The increasing popularity of craft beer was a major factor in AB InBev's decision to buy rival Grupo Modelo, Corona's parent company, according to internal documents from AB InBev released Thursday by the Justice Department, which sued to block the $21 billion purchase.
"We must slow the volume trend of High End Segment and cannot let the industry transform," AB InBev said in internal strategy documents obtained by the Justice Department, referring to the threat posed by imports and craft beers.
In opposing the Modelo deal, the Justice Department argued that AB InBev's acquisition would serve to stifle competition in the U.S. beer market and lead to price increases. As a combined company, AB InBev and Modelo would command 46 percent of U.S. beer sales, the lawsuit said.
AB InBev said in a statement that it would "vigorously contest" the lawsuit. "The U.S. Department of Justice's action seeking to block the proposed combination between AB InBev and Grupo Modelo is inconsistent with the law, the facts and the reality of the marketplace," the statement said.
But the suit came as welcome news to some independent craft brewers, who feared the Modelo deal would enhance AB InBev's ability to pressure independent beer distributors to stop selling rival brands and craft beers.
Post-Prohibition era rules ban brewers in 38 states from distributing their own beers to retailers. As a result, a middle tier of roughly 3,000 independent distributors nationwide has emerged. Distributors provide transportation and storage for beer from the time it leaves a brewer until it arrives at a retailer such as a bar, restaurant or convenience store.
Steve Beauchesne, the owner of Ontario-based Beau's All Natural Brewing Company, a 65-employee outfit that makes Bog Water Gruit Ale and Doc's Feet Dubbel, told HuffPost that his brewery only has access to one nearby wholesaler, and he fears that giants like AB InBev and MillerCoors will work to keep his product off delivery trucks.
"The size of the global beer companies right now is so ridiculous that it's already gone beyond the point of making a difference whether one gets absorbed by another," said Beauchesne. "They outspend us, they block entire markets, they do everything to keep us off tap."
Other craft brewers told HuffPost that while distribution was a cause for concern, they're not really worried about AB InBev encroaching on their turf.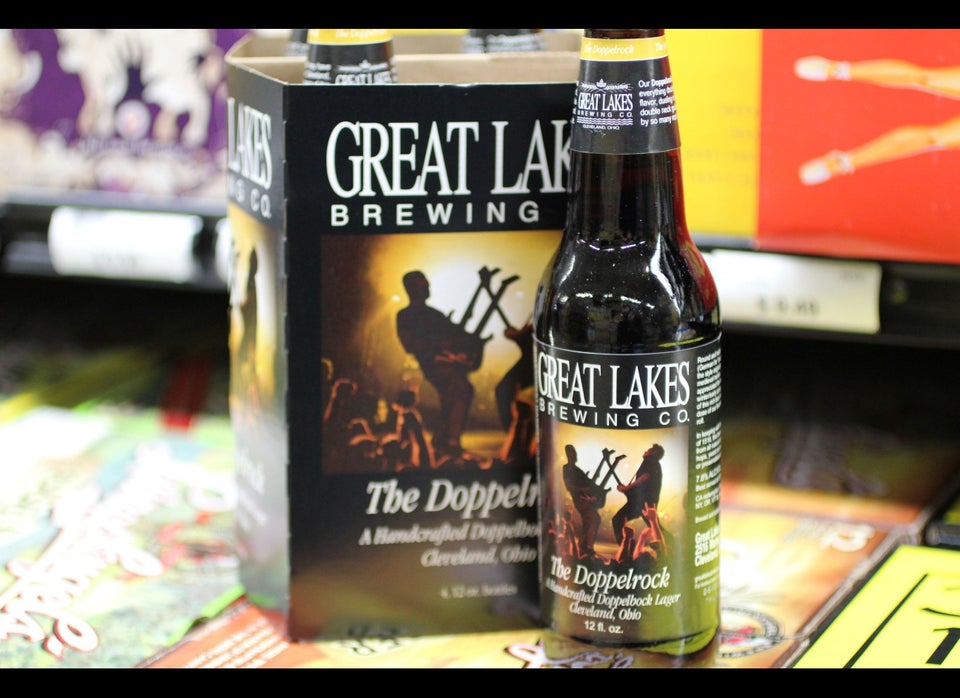 The Top 20 Selling American Craft Breweries