Budweiser dedicated its 2018 Super Bowl ad to showing consumers how its parent company, Anheuser-Busch, aided relief efforts during the final months of 2017, as many communities continue to rebuild months after Hurricanes Harvey, Irma, Maria and the California wildfires.
In partnership with American Red Cross, Anheuser-Busch's emergency water program regularly uses its brewery in Cartersville, Georgia, to can clean drinking water instead of beer to support response efforts. The company uses the same methods it typically employs to deliver beer to get clean water to affected areas. By the end of the year, the company will also make its brewery in Fort Collins, Colorado, capable of canning clean water to aid disaster relief.
Just after Hurricane Harvey hit Houston in late August, NBC reported the Cartersville brewery sent more than 155,000 cans of clean drinking water to Baton Rouge, Louisiana, and Arlington, Texas. In total, the company said it donated 3 million cans of clean water to 50 different communities in 2017 to aid disaster relief efforts.
And while Budweiser's Super Bowl ad is still just trying to sell beer at the end of the day, the spot does give consumers a brief look into the lives of its employees.
Audiences follow real-life Budweiser employee Kevin Fahrenkrog (and his wife) to the Cartersville brewery. There are no actors in the ad, according to the company, as 24 Anheuser-Busch employees are featured in the commercial. Employees recreated how they transform the plant into a canned water facility during emergencies.
Check out the commercial in the video above.
Related
Before You Go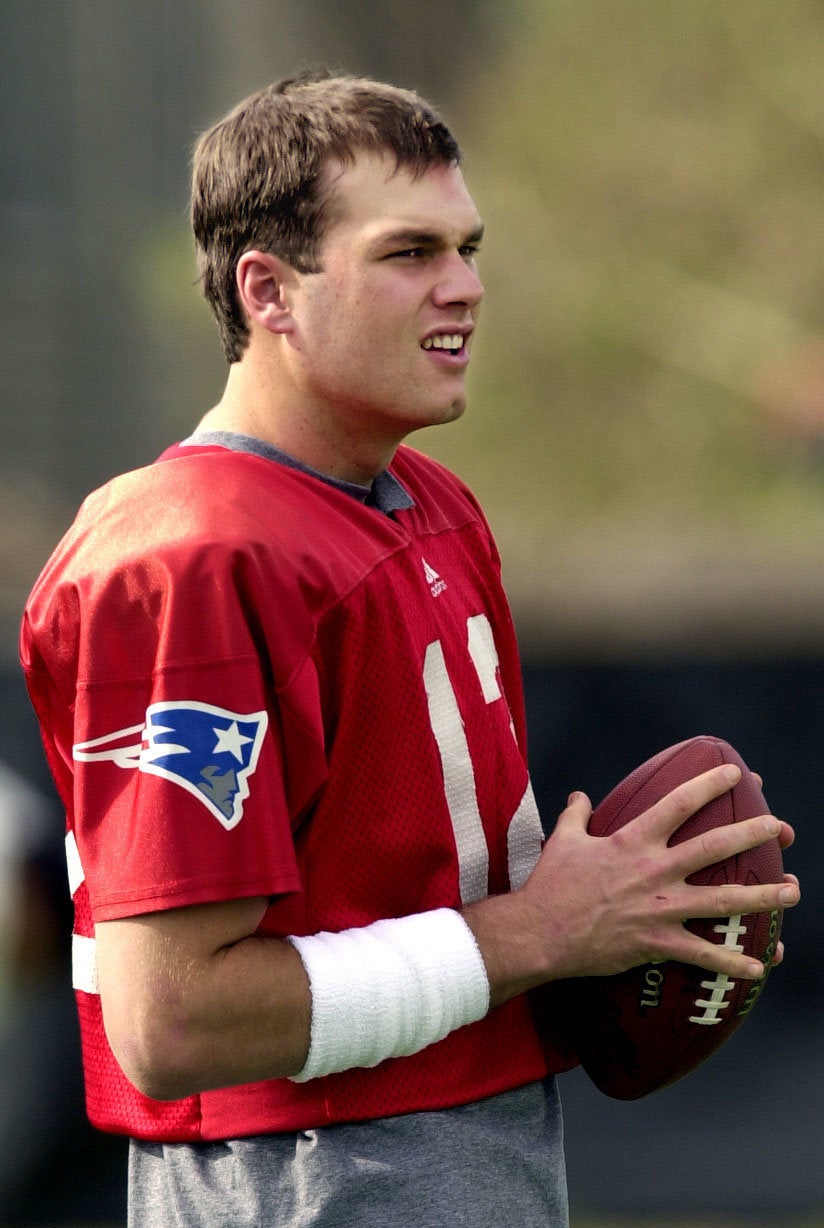 Tom Brady's Hair Through The Years