The deathwatch over a tiny school district in Michigan continues as its schools remain closed.
On Wednesday, chaos continued to envelop Buena Vista, a 432-student impoverished, mostly black school district. The school board said it plans to declare a financial emergency. The state and county remained in contact, but still had no plans to help the district.
Meanwhile, Rep. Dan Kildee, a Democratic U.S. House of Representatives member whose district includes Buena Vista, begged the state to step in.
After a school board meeting Tuesday night left parents with more questions than answers, the district posted a series of questions and answers on its website. The district explained that it chose to lay off the teachers because it is illegal to employ people without paying them. "We must follow the law," the notice states.
Buena Vista can't assure parents that there will be classes before the year ends -- or in the 2013-2014 school year. "Under the current circumstances, there is no plan to rehire staff to complete the current school year," the district wrote. "It is impossible for us to predict whether the District will be in a position to enroll students next year."
While the Buena Vista district is visibly bleeding, its problems mirror those of struggling districts across the state and country. Buena Vista is located in Saginaw County, a generally rural area, where residents previously worked for big auto companies, such as General Motors. But during the Recession, as these companies imploded, parents became unemployed and families moved away. Student enrollment shrunk from 4,000 to 400 in Buena Vista and from 15,000 to 8,000 countywide.
School districts in the United States have been consolidating. The mobility that diminishes populations in places like Buena Vista makes it hard for school districts to be staffed at proper capacity -- administrators at Chicago Public Schools cite this as one justification for shuttering more than 50 schools, a move that has evoked uproar.
Popular rhetoric about the state of education tends to lay blame on teachers and their unions. But in Buena Vista's case, the union tried to fix the school district's extensive problems. While unions usually argue to keep schools open, in Buena Vista the union has pushed for the opposite. For two years, the Buena Vista Education Association union has called for a consolidation of the district, according to its president and third-grade teacher Joe Ann Nash.
"We've been trying to get them to look at closing buildings," said Sue Rutherford, who works for the Michigan Education Association union. "It's too small of a district to have as many schools as we do."
Buena Vista's financial problems have been longstanding, sources say. Within one year, its deficit grew from $55,000 to $1 million. Its latest financial crisis was sparked by an accounting issue: For years, Buena Vista ran the Wolverine Secure Treatment Center, an alternative school that brought in extra state revenue. This summer, Wolverine severed its contract with Buena Vista, but the district did not report this to the state and continued collecting state money for the program. State representatives learned in February that it was no longer running Wolverine and that the district had spent the money the state provided for the program. The state says because it has a legal obligation to recoup the $401,000 that the district owes, it will freeze state aid for at least three months.
Wolverine's president said the reason the program pulled out of Buena Vista was the district's financial strife. "We sought an alternative because we were dissatisfied," Wolverine Vice President Derrick McCree told The Huffington Post.
Wolverine has been working with Buena Vista for 15 years, but in 2009, McCree said the school district stopped paying for things like summer school, psychological evaluations and computer lab upgrades. The funding stream for the program, Title I, is legally supposed to follow the students it serves, but according to McCree that wasn't happening. Representatives from the district did not return requests for comment on Wolverine.
There was also a leadership vacuum. "There were nine new superintendents in a 10-year stretch," he said. "Every time we addressed an issue we had a new superintendent. It was difficult to get our needs met, and they threatened to take everything away."
As a result of the district's saga, some teachers are filing for unemployment, according to MI NBC News. "The reason why I came back to teach in my district was because I wanted the children of Buena Vista to be educated," teacher Alexis Ervin told the station.
Saginaw County Intermediate School District, the municipal body that serves school districts within the county, is figuring out ways to continue the school year so seniors can graduate and students can be promoted.
"We're trying to come up with a plan to get them in school," Saginaw superintendent Richard Syrek told HuffPost. "We don't have a plan as yet. We've got lots of things out there. We're hoping that within the next two days, we'll have something."
Some don't want to wait that long. Kildee wrote a letter to Gov. Rick Snyder (R) demanding a solution for at least the remainder of the school year. Snyder's office did not immediately return requests for comment.
"I implore you to use any means necessary to work with the local school district to swiftly reopen the Buena Vista schools," Kildee wrote. "If the local school district is unable to reopen its schools on its own, the state of Michigan must act to ensure that the students in Buena Vista can finish out the remaining days of the school year."
Support HuffPost
The Stakes Have Never Been Higher
Before You Go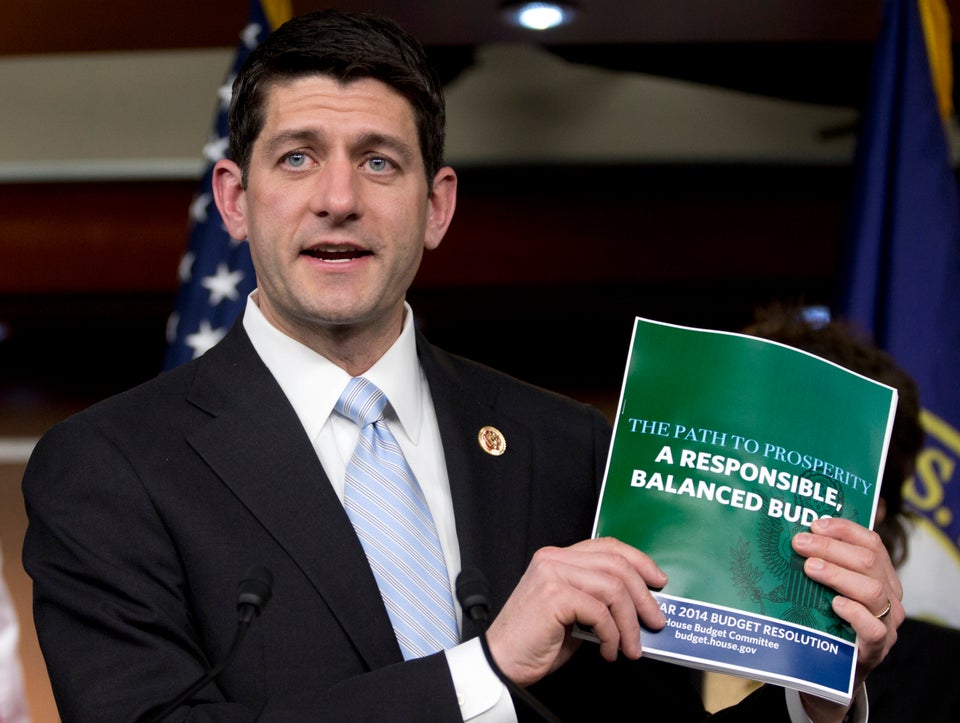 How Paul Ryan's Budget Would Hurt The Poor
Popular in the Community