An unusually buff kangaroo has made a suburb of Brisbane, Australia, his new home, and he's reportedly been intimidating and astounding his human neighbors with his massive muscles.
Seven News Brisbane says the muscly marsupial has been spotted hanging out at the golf course in North Lakes, Queensland, among other areas. A resident named Linda Hellyer said she recently bumped into the brawny animal while walking her dogs.
"He's very intimidating, he's a big boy," Hellyer told the news outlet. "We turned the corner and old mate jumped out. He's very big and I don't want to take him on. He's got massive, massive muscles, big pecs and everything."
He also has a distinctive tear in his left ear. It's unclear, however, just how he got this tear. (We have some ideas though.)
Kangaroos are generally non-aggressive creatures, but as with most wild animals, be cautious if you ever encounter one.
"If you enter an area where kangaroos or wallabies live, give them as much space as possible," advises Queensland's Department of Environment and Heritage Protection. "If you see one, stay away from it and watch how it behaves. If it moves toward you, or shows signs of being aggressive, move away. Don't act aggressively towards the kangaroo or wallaby, as this will simply reinforce the idea that you are a threat."
Related
Before You Go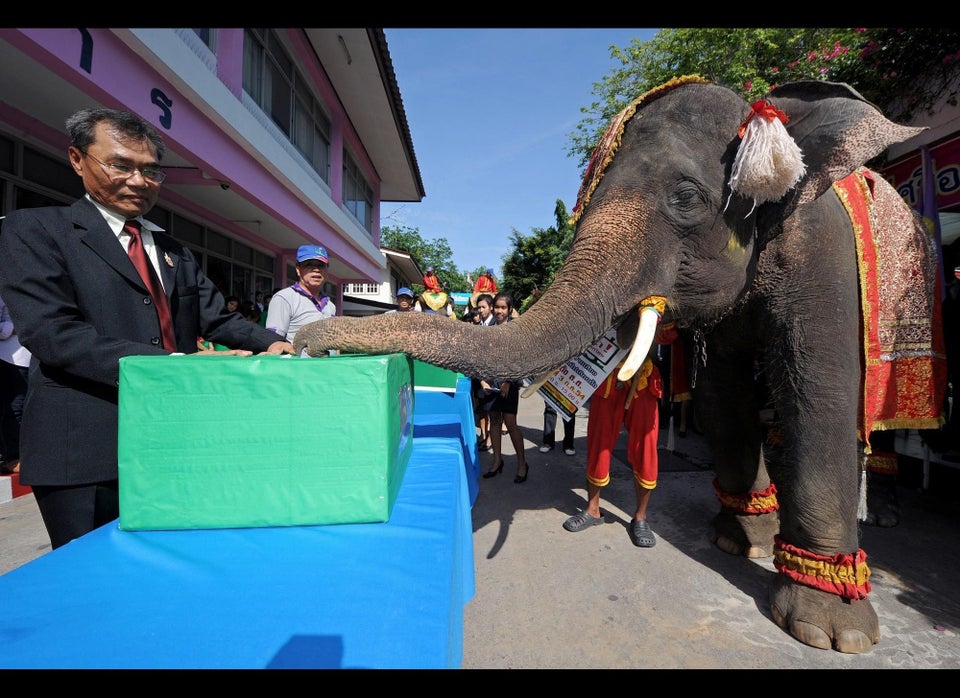 Animals In The News
Popular in the Community