A judge in upstate New York sentenced a white supremacist to life without parole Wednesday for fatally shooting 10 Black people in a racially motivated attack at a grocery store in a predominantly Black community in Buffalo, New York, last year.
Payton Gendron, 19, pleaded guilty in November in Erie County Court to 15 charges, including murder, domestic terrorism motivated by hate, and attempted murder for the May 14 mass shooting. He shot 13 people; 11 were Black and two were white.
"There is no place for you and your ignorant hateful and evil ideologies in a civilized society," Judge Susan Eagan said to Gendron while reading his sentence.
Eagan denied Gendron youthful offender status, which would have protected him of a criminal record, and instead sentenced him as an adult.
Gendron is the first person to be convicted under New York's Domestic Act of Terrorism Motivated by Hate in the First Degree law.
"After selecting our city as the target of his terror attack, this defendant shot innocent African American citizens as they were shopping for groceries on a Saturday afternoon," Erie County District Attorney John J. Flynn said in a statement after the sentencing. "Violence, especially violence motivated by hate, will not be tolerated. We sought to obtain justice for the victims and our community by prosecuting this defendant to the fullest extent of the law."
"Today, I am pleased to announced that Payton Gendron will be spending the rest of his life behind bars," the statement continued. "While we may never fully heal from this horrific crime, I continue to pray for all who have been impacted by this tragedy."
Before the sentence was announced, several family members gave comments in the courtroom, as tears rolled down their faces and Gendron watched and listened.
Emotions escalated while Barbara Massey, sister of victim Katherine Massey, spoke to the court.
"I'm not going to be too nice," Massey said when she came to the podium.
During her remarks, a man walked behind Massey and charged toward Gendron. Court officers stepped in to block the man. Gendron was briefly taken out of the courtroom.
Before a judge read the sentence, Gendron also gave remarks.
"I did a terrible thing that day. I shot and killed people because they were Black. Looking back now, I can't believe I did it," Gendron said.
A person could be heard in the background shouting that Gendron did not mean anything he said.
Gendron's violent actions were rooted in racism and deep hatred, prosecutors argued.
Gendron still faces federal murder and hate crime charges, which could result in the death penalty. He has pleaded not guilty. In December, Gendron's attorneys said he would seek a plea deal to avoid the possibility of execution.
Police said Gendron wrote a racist manifesto months before the shooting detailing his plot to kill Black people at the store — including a diagram of the market, and the clothes and weapons he would wear and use.
Gendron said he targeted a store on Buffalo's east side because it had the highest concentration of Black people. He believed in the "great replacement theory," which he described in his 180-page manifesto as fears of white people being replaced by Black people or others of color. The theory had previously been touted by some Republicans.
The killer, wearing a tactical-style helmet, camouflage clothing, body armor and a GoPro video camera, livestreamed his crime. He used a Bushmaster XM-15 .223-caliber rifle and multiple magazines.
The store closed for several months after the shooting, leaving the neighborhood a food desert. It has since reopened.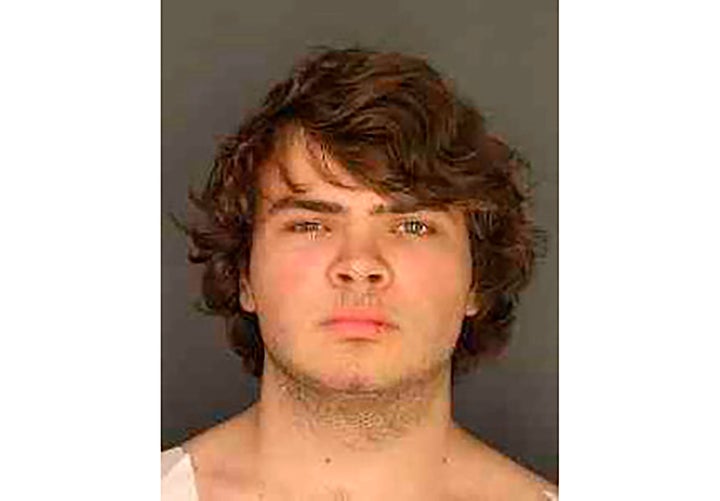 Support HuffPost
The Stakes Have Never Been Higher
Related
Popular in the Community