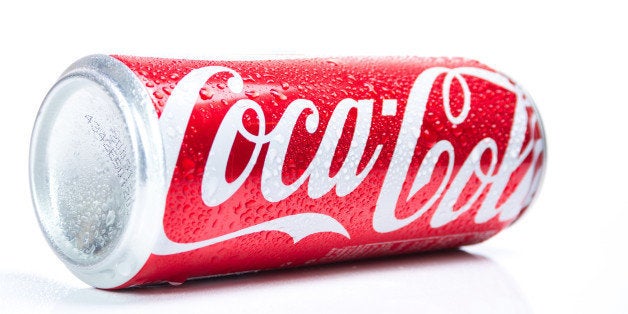 Warren Buffett is undoubtedly a smart and savvy investor. In 2015, Fortune reported that Buffett's Berkshire Hathaway's stock had gained 1,826,163 percent in value over the 50 years of his stewardship. A share of Berkshire Hathaway was trading for $219,000 last week.
He is not so smart when it comes to nutrition and health as he once again displayed during the Berkshire Hathaway annual meeting.
Thirty-six leading scientists, including myself, wrote a letter to The New York Times in August 2015 calling the GEBN claims "scientific nonsense." In fact, GEBN was disbanded shortly after The Times' reporting disclosed how it was more public relations than science.
However, the U.S. government's Dietary Guidelines for Americans 2015-2020 calls for individuals to limit their consumption of added sugars to about 200 calories, or 10 percent of a 2,000-calorie daily diet. That translates into about 12 teaspoons of added sugar.
Maybe the Wizard of Omaha can maintain good health while consuming more than three times the added sugars recommended by the nation's leading health officials, but it's a sure-fire prescription for increased risk of diabetes, heart disease, obesity and tooth decay for the rest of his fellow citizens.
The scientific evidence for those increased health risks is clear and abundant as shown by the review of the literature by the 2015 Dietary Guidelines Advisory Committee. In fact, the American Heart Association whose scientific panels have reviewed the evidence as well call for an even more conservative daily limit of added sugars: six teaspoons for women and nine for men.
On top of Buffett's back-of-the-hand dismissal to the scientific evidence about the harms of Coca-Cola's sugar water, his vice chairman, Charlie Munger, called it "stupid and immature" to "measure the detriment without measuring the advantage."
And Big Soda wonders why it's compared to Big Tobacco? Like sugar water, cigarettes are cheap to produce, easy to sell and rake in over-sized profits. All advantages if you are willing to overlook the detriment of health harms to the consumer.
At the end of the day, it comes down to what "values" are the true metric of "value investing": shareholder return or public health. As a nation we have answered that question for tobacco, but we are clearly still debating it for sugar water.
Related