In 1992, it seemed as if only one woman would ever be known as Buffy the vampire slayer: Kristy Swanson.
Swanson starred in the cult film five years before the spinoff TV series debuted with a different actress, Sarah Michelle Gellar. Back then, "Buffy the Vampire Slayer" became a film favorite among audiences and to this day remains one of Swanson's most recognizable roles. But, as the 46-year-old tells "Oprah: Where Are They Now?", she's actually had quite a bit going on since those early days of her career.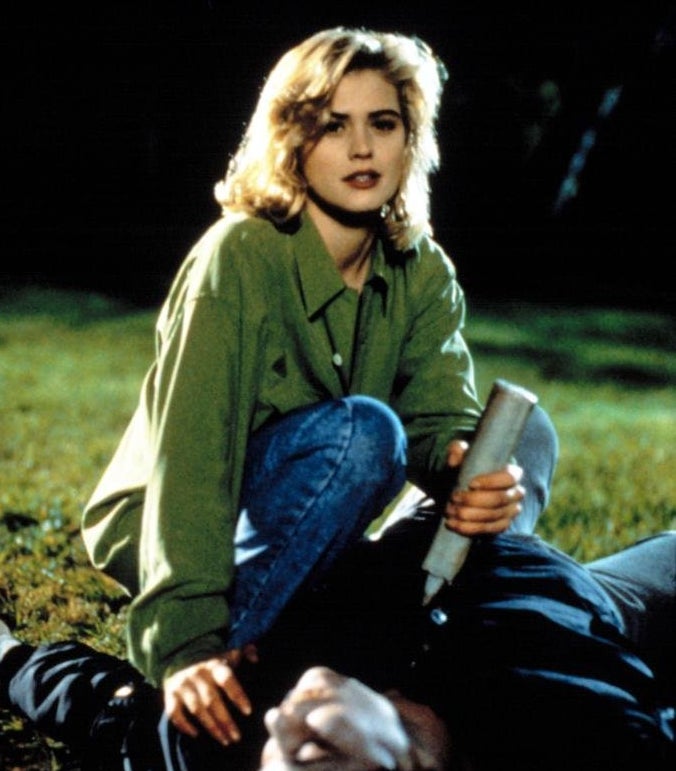 Film Work
In her post-Buffy days, Swanson appeared in various films, including "The Chase," "Big Daddy" and "Dude, Where's My Car?" She's certainly played characters that audiences develop crushes on, and even her Ashton Kutcher costar was a bit star-struck when she played his love interest in "Dude…" 
"He was very smitten and very funny and very, kind of, geeking out a little bit," Swanson recalls. "He goes, 'You don't understand… You were, like, my high school crush, and now I'm kissing you and I can't believe it.' It was really, really, very sweet and adorable."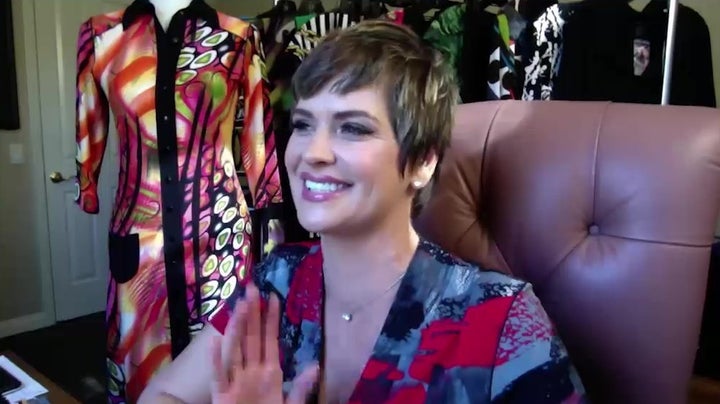 Swanson continues to act in both film and television, and says she has embraced her transition from young star into more mature roles.
"I love the fact that I can go from being a child actor and ... now I'm the one playing the mom in the movies," she says. "I get to work with kids, and I know what they're going through on the set every day. I can be there for them as a mentor and a friend and someone to help them, because I know how they feel."
A mother herself, Swanson enjoys offering guidance to child actors to help them grow.
"It's really, really fun to be able to do that role for myself, full circle," she says.
Getting into Golf Fashion
Today, Swanson focuses much of her time on a collection of ladies golf wear she launched in 2014 after one of her own unorthodox outfits on the green sparked a lot of intrigue.
"I was at the Bill Murray/Murray Bros. Caddyshack Tournament one year and I was struggling with what to wear. I grabbed this dress out of my closet and I thought, 'Oh, I'm going to wear this on the golf course," Swanson says. "Everybody went crazy for this dress that I was wearing -- men and women."
So, she approached the designer with the idea for a private label. aDRESSitGOLF was born.
"I'm not a fashion guru and I'm not one that sits there and sews clothing or anything," Swanson says with a laugh. "But I stumbled into this fashion line that I thought was a really great idea and something that was needed in the women's golf world."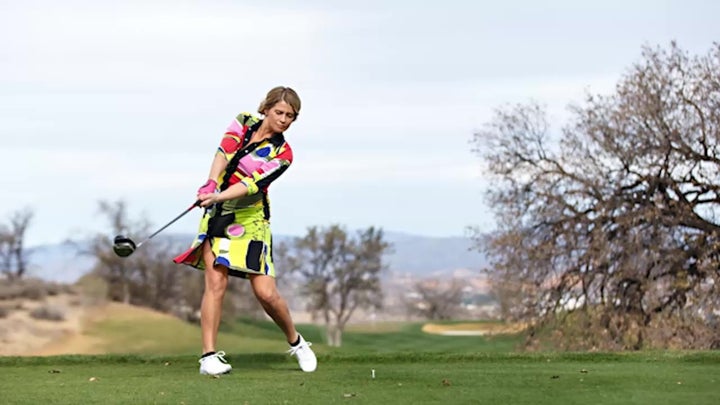 Though she's no longer the 22-year-old she was when she played Buffy, Swanson says she's fundamentally no different than she was in those days.
"I'm kind of the same person I was back then, as far as my morals and my values and everything that I stand for," she says. "I've just gone through different life experiences."
"Oprah: Where Are They Now?" airs Saturdays at 10 p.m. ET on OWN.
REAL LIFE. REAL NEWS. REAL VOICES.
Help us tell more of the stories that matter from voices that too often remain unheard.
BEFORE YOU GO
PHOTO GALLERY
Child Stars: Then And Now