We're suckers for awesome DIYs, especially ones that don't break the bank. So, when we learned from redditor MrBuildIt you can build a treehouse for under $300, we were impressed to say the least.
The proud owners of this little fort are some lucky kids. In fact, other Reddit users chimed in on the thread, saying that although they're adults, they wouldn't mind having such a cool getaway in their backyard. And we agree! With a sleek glass hatch door and funky glow-in-the-dark ropes, this is one stand-out structure. MtBuiltIt wrote "It makes me happy to know that they are up there enjoying something that I worked hard on." Awww.
Want more treehouse ideas? Click through our slideshow below.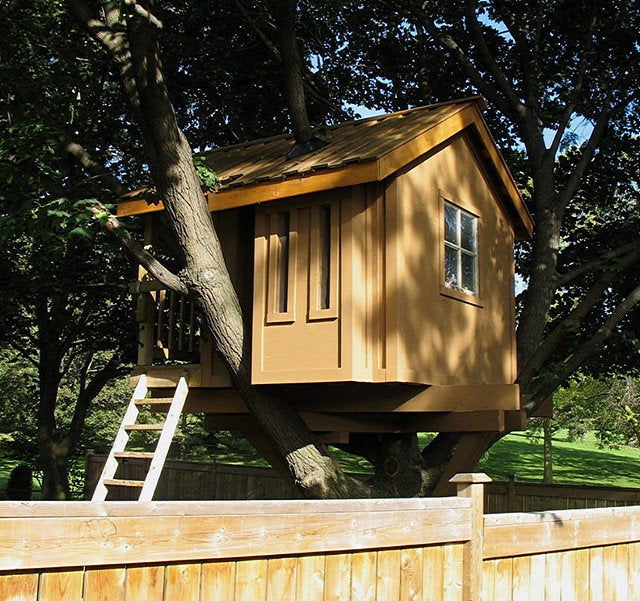 Cool Treehouses
Do you have a home story idea or tip? Email us at homesubmissions@huffingtonpost.com. (PR pitches sent to this address will be ignored.)