Think Kindness -- Shred Stress -- Increase Loyalty!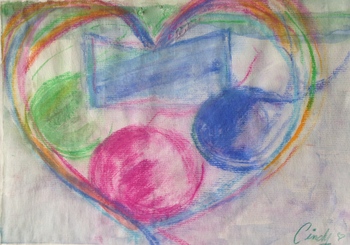 Courtesy of cbkcoaching.com
You can invest hundreds of thousands of dollars in CRM software, know more about your customers than they do, believe you've covered all bases and belatedly discover little or no brand loyalty exists.
Or -- consider combining a variety of additional approaches!
I began writing an article on kindness in the work place and how company corporate culture can be transformed at no cost resulting in lower attrition, enhanced customer loyalty, increased profits and greater shareholder return.
Serendipitously I found myself reading a passage from a novel circa 1909. The book written by Arthur Train a former ADA in New York City is a little gem. I found it in a compilation published in 1928 by Charles Scribner's Sons.
A fascinating read -- it's the recollections of an English butler working for a noveau riche American family and deals in great part with:
the stock market
bucket shops
gullibility of the average citizen
kinds of financial wheeling and dealing that still exist in 2015
Ironic that it was written more than 100 years ago and 20 years before the great crash.
Although the section on kindness does not relate to Wall Street it beautifully sums up how easy it is to spread a little good cheer -- and the incredible enhanced trickle down effect on business.
"There is a little cripple boy who lives in the opposite house ... he sits by the window in his father's library and watches the people passing up and down ... "
"Well Miss Patricia never goes out of the house that she does not wave her hand to him (although she has never met him) and he watches for her every day and smiles and waves back and is always looking for her."
"And one day I was at the window and I felt so sorry for him I sort of waved too and he nodded right back and smiled, and now I know him very well. It does not cost anything to smile at a little sick boy but every time I do when I go back to work I feel like singing."

♦◊♦
When was the last time you felt like singing at work? Kindness makes a huge impact in business!
This may sound pollyannaish. It's not. I've witnessed it in action as both a certified life/corporate coach and entrepreneur running a one man Direct Marketing agency that services major corporations.
We have shared lots of successes -- particularly in building new business and creating promotions to drive repeat client visits. However, that's not the same as building the loyalty that's critical to lowered marketing costs and sustained bottom line growth.
Don't let your loyalty efforts get derailed!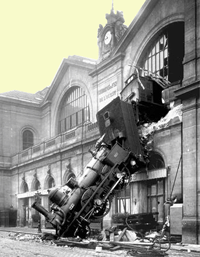 Many companies get lost in the wealth of data they've accumulated and overlook an important way to build loyalty -- "The Human Element." One of these is kindness.
Here's a Mind Acrobatics™ challenge for anyone looking to improve business performance at no cost!
Pick a work week -- How about Monday, March 2nd?
Commit to perform one act of kindness during business hours for all five days
When the weekend rolls around see how you feel
Continue this practice for a few months
Assess your overall business' performance three months down the road
I can virtually guarantee you'll be surprised and pleased with the results.
Good will and kindness are innate parts of human nature. Yet often we get so caught up with the stress of making our numbers or simply getting through the day that we lose awareness of what's most important.
Enjoy life more, feel less stressed and watch as business flourishes!
There are so many NO COST components to building sustained loyalty:
Delivery of quality service
Enhancing employee morale
Responsiveness to customer's needs
Giving the most bang for the buck
Smiling faces
Prompt attention to the smallest details
The list is virtually endless. These may all sound like no brainers -- and they are -- only if and when you put them into practice!
Add some of the above to all the data your CRM provides. Create an eclectic approach that works best for your business. Get creative and continually refine until you come up with a great formula. I did. It's called Loyalty Lock Marketing.™
Remember your customers are humans just like you. They want the most and the best for what they are paying. Within the bounds of your bottom line -- give it to them.
Employees & customers keep your business thriving. Invest in kindness.
As always, I invite comments and suggestions. What's working best for you and/or your biggest challenges. Post a comment with a constructive takeaway. Everyone benefits. Thanks.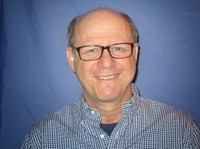 Dave Kanegis is a Certified Professional Coach and serves as President/Creative Director of Marketing Network, Inc.
REAL LIFE. REAL NEWS. REAL VOICES.
Help us tell more of the stories that matter from voices that too often remain unheard.