John Roberts, better known as the guy who voices Linda, the matriarch in the Belcher family on Bob's Burgers, stopped by Build Series on 9/21/16. Bob's Burgers premiered back in January 2011 and has become one of FOX's most successful animated shows ever!
Here are some of the notable moments from Roberts' interview:
1. John and the rest of the Bob's Burgers cast record their lines together.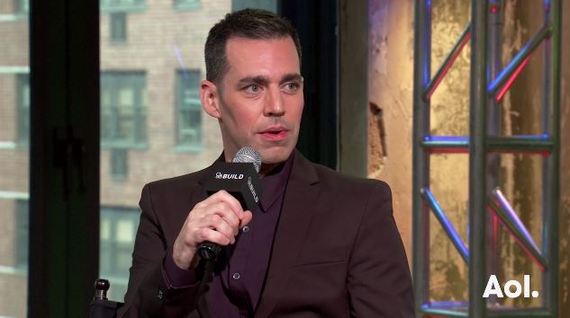 John Roberts: "He [Loren Bouchard - EP] likes it when we record together. We do a lot of improv...we're here in NY and LA as well, so it's kind of a bi-coastal show."
2. Season 7 will have AMAZING guest stars!!!!!!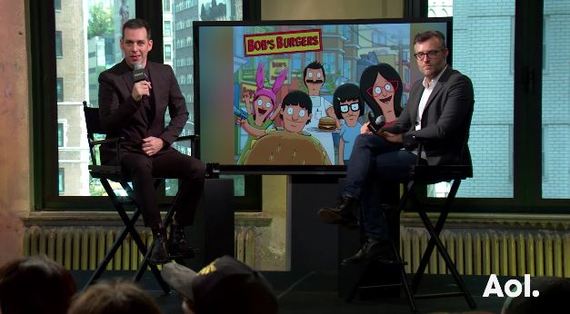 JR: "We have great guest stars this season...John Oliver, Samantha Bee, Amy Schumer!"
Fun Fact: Amy Schumer will be guest starring in the premiere episodes of Bob's Burgers, The Simpsons, and Family Guy!
3. John got the part of Linda the old-fashioned way!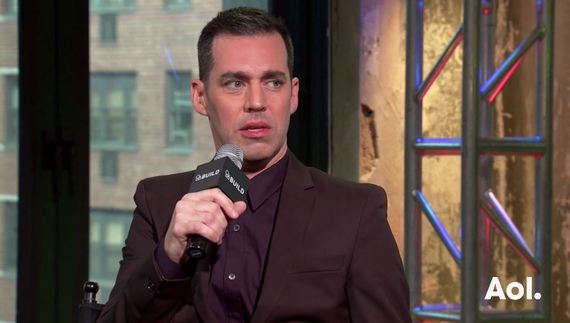 JR: "Hard work and determination. Ten years ago, YouTube came out and I was performing in the East Village awhile ago doing my characters, and Loren found me."
JR: "Loren is kind of like our fearless leader. He's also a classy guy that can see things very well before they're happening. He's really good at pulling it out of us...the right type of humor that works for the show. They listen to me as far as the improv...the writers are so good!"
JR: "We're just so grateful...It's nice that we have a fan base and that people love the show. It's a great job obviously for my 1st TV show to be on. It's just a dream. As long as the show is good, Loren is going to want to continue doing it. Hopefully we'll find our way to like a King of the Hill situation, they were on for 14 seasons!"

Expect more wacky adventures from the Belcher family this fall. Season 7 of Bob's Burgers premieres this Sunday, 9/25/16 at 7:30pm E.T. on FOX. Catch up (or re-watch) on episodes on Netflix (seasons 1-5), or on the FOX Now app available in the App Store and Google Play.
Calling all HuffPost superfans!
Sign up for membership to become a founding member and help shape HuffPost's next chapter