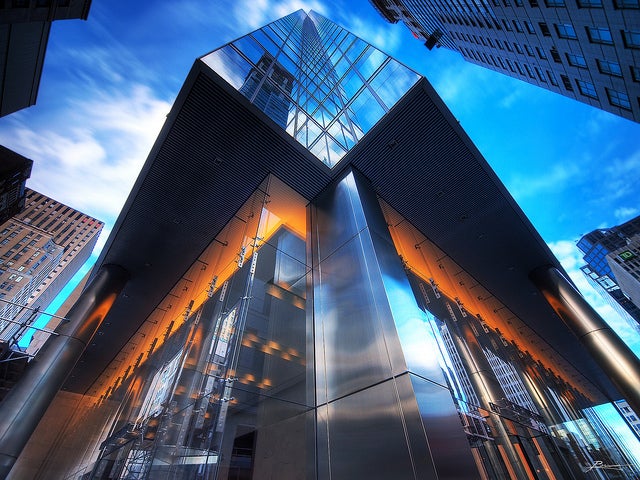 As with any strategic initiative, the success of a sustainability strategy depends on implementation. Once you've identified your material sustainability issues and crafted strategic goals around them, you need to establish structures and systems to ensure their accomplishment. Our research shows that building sustainability into business unit-level management doubles an company's chance of profiting from its sustainability activities.
It's almost a sustainability cliché that success depends on CEO-level commitment. Strong leadership is needed because sustainability strategies often demand significant changes in how companies operate. To manage implementation, leaders first establish key performance indicators (KPIs) for important tangible goals and assign clear managerial responsibilities. Without measurable goals and accountability, sustainability efforts founder. Many companies establish a separate sustainability function to monitor and report on KPI progress. But, sustainability intentions can get lost as strategic information trickles down the management hierarchy. While more than 80% of senior executives say they are fully knowledgeable about their company's sustainability issues, only 31% of middle managers report familiarity with sustainability goals. Line employees are even less informed.
Like all strategic initiatives, middle management is vital for success. But for middle managers, implementing sustainability strategy can be, according to one person I spoke with, "a pain in the butt." Indeed, middle management winds up doing the heavy lifting, which is why middle managers are most likely to resist sustainability changes. Managers work hard to get their systems operating smoothly and reliably. Asking them to change for sustainability reasons can just look like more work and complication and is bound to create pushback. Overcoming this resistance requires communication, patience, and persistence.
Unilever is a company that has persisted in its sustainability efforts and helped managers execute — with key support from its CEO Paul Polman. Since joining the organization in 2012, Polman systematically worked to implement social, environmental and business KPIs for every business unit as part of Unilever's Sustainable Living Plan. This provided middle managers with a consistent set of incentives that facilitated implementation. Unilever is now an award-winning sustainability success, but it is important to note that it took nearly two decades to build the organization we see today. Persistence indeed.
In contrast to Unilever, in 2015 we found only 36% of survey respondents agreed that sustainability had a permanent place on their company's top management agenda. While this percentage has increased over time (rising from 24% in 2010), it is another signal that commitment to corporate sustainability remains a giant work in progress.
This post is the fourth in a series of eight, representing key findings from a collaborative research report between MIT Sloan Management Review and the Boston Consulting Group.
Calling all HuffPost superfans!
Sign up for membership to become a founding member and help shape HuffPost's next chapter
This post was published on the now-closed HuffPost Contributor platform. Contributors control their own work and posted freely to our site. If you need to flag this entry as abusive,
send us an email
.