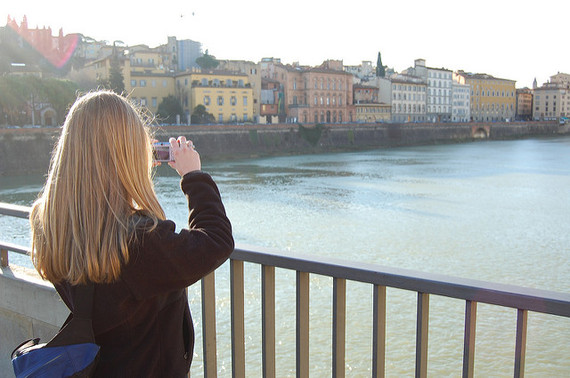 As you know, I love to write.
And among other things, I love to write travelogues.
These days, the procedure of writing a travelogue has changed dramatically. We no longer write just text accounts. We post pictures from our smart phones to Facebook and write commentary alongside those images. These posts to our Facebook timelines are distributed to friends, family, and followers organically.  They comment, they engage, and we respond with further details, often with humor, sometimes with new photos.
On my last trip to Eastern Europe, I experimented with the medium, and had a wonderful time sharing my travel experiences with a large number of readers. However, one of my friends had to go offline during that period, and missed the whole account. She asked to read my travelogue, but I had no way of sharing it with her. The entire body of work had become buried in my timeline, with no way of accessing three weeks of travel-specific posts.
In a month, I will be heading out again. This time, we go to Sicily. I am listening to 15 hours of an audio book on Sicilian history as I prepare for the trip. You can be sure that I will be writing a travelogue. And I am also sure that some people would miss it and want to read it after the trip is over. In other words, they will miss the live version, and would like to binge-read the whole thing at once.
I have no way of preserving what is buried in the Facebook timeline.
So, dear entrepreneurs, is there anyone amongst you who can build me an app to capture, preserve, and share my travelogues?
I know, you are wondering, how big is the TAM? How many people write travelogues?
Well, everyone shares travel photos. Everyone comments on those. So the audience isn't that small
I know, you are wondering, how do I monetize? This is a much better question. For me, I would pay to capture each travelogue, so you could charge per travelogue. Or, you could charge for the app.
Calling all HuffPost superfans!
Sign up for membership to become a founding member and help shape HuffPost's next chapter