Having a business plan is essential for any business of any size. It's what guides you to identifying your business goals and achieving them, and helps you better understand your customers. Let's get started on creating your business plan!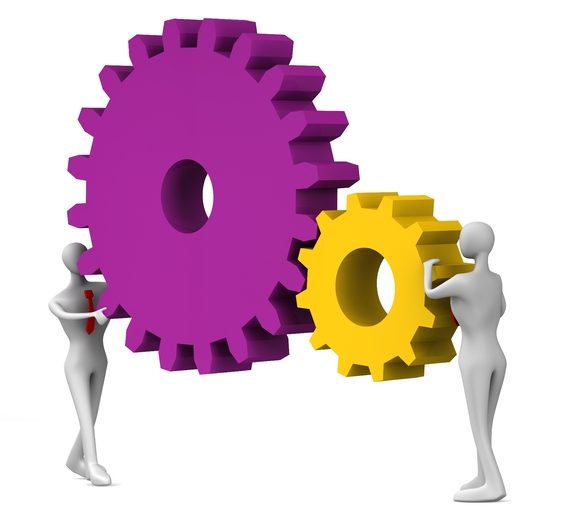 Your business plan outlines what you see as an opportunity, why it would be a successful enterprise, how you plan to market it (who's buying and why) and how much money will your business make (for you and potential investors).
Your business plan can be as short as 10 pages or as long as 40 pages or so. The length of the plan is not the issue, it's the quality of the strategy outlined in the plan that really counts. All businesses need the same thing-- a business plan that the owner can follow to accomplish his or her long-term business goals. Developing a business plan will help you think through how you will actually run your business.
Your Business Plan should include the following elements:
Cover Page
Executive Summary
Business Description
Market Analysis
Marketing Plan
Operations Plan
The Management Team
Intellectual Property Strategy
Revenue Models/Cash Flow Projections
Your Cover Page
This is the first page of the business plan. It should include the date, name of the business, the names of all business owners and contact information for the key contact person. The cover page should also be marked and treated as confidential to limit its exposure to potential competitors.
The Executive Summary
This should be written last, when the document is complete. The executive summary gives an overview of the important aspects of your business. It provides a brief description of the product or service that serves to generate interest in your business idea. It clarifies the size of the market opportunity, communicates your marketing strategy and your unique selling position in the marketplace. It summarizes how much money you will need to start or to grow and estimates your year-over-year expected profitability. It should include a paragraph or two on each section of the business plan. It should not be more than two pages.
Your Business Description
This is the explanation of your business idea. It should be brief, well thought out and easy to understand. Make sure not to include any proprietary information about your business. For example, you would never learn the recipe for Kentucky Fried Chicken in the restaurant chain's business plan.
The Marketing Plan
Once you know what business you are in, it's time to figure out who's going to buy from you and why. It's time to clarify your marketing strategy.
You will need to define your target customer, niche, competitive analysis, the secret sauce or differentiator and how you are going to tell the world you are open for business. Most importantly, you will need to know how much money you'll need to do that.
Your Marketing Plan should answer the following questions:
What is/are your product(s) or service(s)?
Who is the target market customer?
What is your placement strategy?
How will your product or service be distributed?
How will you price your product or service?
How will you promote your product or service?
What are your budgetary needs to execute your marketing plan?
This information is a key part of your business plan. In fact, it is the foundation upon which you build your business. Anyone who reads this part of your plan will not only understand who's buying and why, but also your plan to get sales, your pricing strategy, profitability and projected growth.
The Market Analysis
Market analysis starts with a market summary outlining the business opportunity in order to drill down what share of the market you believe you can capture. Then it determines how much each customer segment is worth to your business in terms of revenue. It should also include a trend analysis that is about your industry and where the market is going. Is it growing or shrinking? The reasoning is that if you are not in a growth industry you need to understand how long you can pursue your business strategy before the market moves or is saturated. Then you need to identify and explain your target customer and the market segments you plan to reach. When identifying your target market, you should make sure you have three things:
It's Meaningful - you need to know the problem you will solve, and be a real solution.
It's Sizable- you need to make sure the piece of the market you want is large enough to turn a profit.
It's Reachable- you must make sure that you have the resources to reach your target audience.
Remember, your network is your net worth when starting a business.
Identifying the Competition
Your customer's need is already being met somehow. Describe your top three competitors and discuss their strengths and weaknesses. Then explain why their customer will buy your product or service over theirs.
Building Your Customer Profile
Identify your customer in painful detail. Your description should enable anyone to see the face of your customer. Based on this information, you can now create a strategy on how you plan to market to each customer segment. Your sales plan should also be a part of this section of the business plan.
Establishing a Niche
Webster's Business Dictionary defines a niche as a "particular market or specialty area where a company finds it profitable to concentrate its selling efforts." Niche marketing offers a concentration of clients in an area of limited competition. You have limited time and resources as a start-up small business, so you need to pick a lane and be disciplined enough to stay in it. In other words, there are thousands of graphic design firms out there...what specific market will you serve exclusively? Will it be small business, nonprofits, educational institutions, etc.?
Choosing Your Signature Move
Michael Jackson was famous before he became a solo artist, but once he did the moonwalk on stage during Motown 25, he became the King of Pop. What is your moonwalk? Defining your secret sauce or signature move will enable you to stand out in the market place. A signature move could be uniforms, an extra free service, how you say thank you, a discount coupon for the next time. Here's a great example: a funeral home sending a gift clock to a bereaved family with the inscription "Always remember the good times." People will always remember how you made them feel while doing business with you.
Establishing Your Marketing Budget
Now that you know whom you are selling to, your niche and signature move, you need develop a budget to execute your marketing plan. Once you have a 30-day revenue goal, you need to determine how many sales leads you need to generate to hit that number each month. After, figure out how many resources you need to put those leads in your pipeline (website, sales people, call center, tradeshow, Facebook ads, etc.) That's the easiest way to develop your marketing budget.
This is just meant to be an overview of what you need to include in your business plan.
Melinda F. Emerson, SmallBizLady is America's #1 small business expert. She is an author, speaker and small business coach whose areas of expertise include small business start-up, business development and social media marketing. She writes a weekly column for the New York Times, publishes a resource blog, www.succeedasyourownboss.com, which is syndicated through The Huffington Post. She also hosts a weekly talk show on Twitter called #SmallBizChat for small business owners. As a brand, she reaches 1.5 million entrepreneurs a week on the internet. As CEO of Quintessence Multimedia, Melinda develops audio, video and written content to fulfill her mission to end small business failure. Forbes Magazine named Melinda Emerson one of the #1 Woman for Entrepreneurs to follow on Twitter. Melinda has been featured on MSNBC, Fox News, NBC Nightly News and in Fortune, The Washington Post, USA Today, Wall Street Journal and Black Enterprise. She is the bestselling author of "Become Your Own Boss in 12 months; A Month-by-Month Guide to a Business That Works," and the ebook How to Become a Social Media Ninja; 101 Ways to Dominate Your Competition Online.
Calling all HuffPost superfans!
Sign up for membership to become a founding member and help shape HuffPost's next chapter