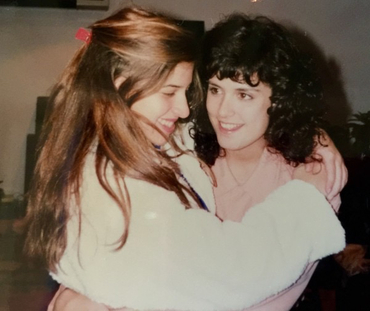 I'll never forget the tears that fell from my niece's eyes when I told her that I had been diagnosed with an aggressive form of breast cancer.  I was a child myself when she was born, so it goes without saying that she was my world.  When the prognosis is bad, the people around you start to eulogize you without really knowing they are doing it.  Having three small children and a 34% chance of survival is enough to rattle everyone. We don't always tell people what they mean to us unless the situation is dire, but it was during my struggle that my neice Adrienne decided to tell me that I had been her role model growing up. She followed the same career path as me, but quickly trumped me, by landing a job at Fox News in New York.  She was a fearless, go-getter, and she made me so proud.  As life often does send trials our way, 911 happened, and months later, she made a decision to move out west to work as a movie producer. At that time, I had no idea how much of an impact our love and adoration for each other would have.
Going through treatment for cancer was tough; I was devastated to lose my hair at such a young age, but all that seemed so small compare to losing my life.   To make things worse, Hurricane Katrina hit my home town, and life would instantly become a lot more complicated. With the loss of some of our family homes, displacement, and even finding a hospital to get the next three doses of my chemotherapy, but honestly, the last thing I was concerned with was how I looked.
The dilemma of finding something to cover my head was taxing. My crazy head of wild, curly hair was impossible to match and wigs were completely unflattering. The wigs I thought would be fun to wear, made me look like a different person, and I felt the eyes of people who knew me glaring at my appearance.  I wanted to spend time with my children and research cures, but instead, I found myself running from department store to department store looking for suitable scarves.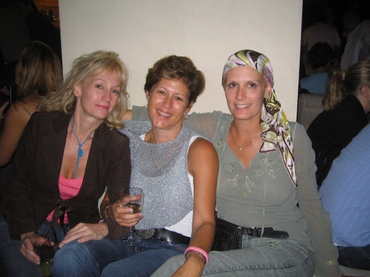 It wasn't long before I discovered all of the many problems with that. They were difficult to tie after surgeries,and my clothes had to match my one scarf. The worst part was that silk scarves don't stay in place, and found myself humiliated by the constant exposure of sections of my bald head.  I suffered in silence, and just had to accept it. Through the miracle of a new drug I was cured, and life simply went on.
Then one fateful day, my sister was diagnosed with breast cancer.  I knew I could not control what was happening to her, but I could try to control the struggle associated with the hair loss.   Everything changed for our family again, as we were all thrust back into the world of cancer.  We decided to take a 'cheer-up' trip out to see Adrienne in Los Angeles to shop for scarves.   Just like five years before, shopping turned out to be a bust, and none of us could believe there was still not a simple solution to this problem.  Over lunch, we imagined a better way, and even giggling over the suggested name of the idea...Chemo Beanies, but deep down, we knew first-hand, there was a need in the marketplace.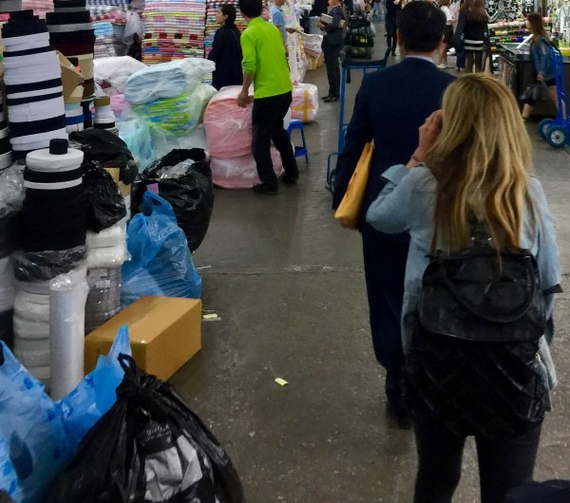 Unbeknownst to us back home, Adrienne got to work alone on the west coast. She spent endless hours getting a business degree in her living room, teaching herself how to incorporate, make logos, build websites, shoot product photography, master photoshop, and quickbooks. Not to mention, learning the ins-and-outs of manufacturing, shipping, exporting, sales, and inventory management. But most impressively, running up and down the streets of Los Angeles Fashion District, building relationships with suppliers that would allow Chemo Beanies to succeed, and she did all of this while pregnant!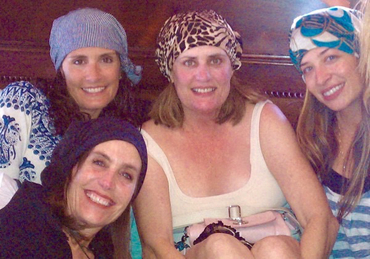 Within weeks, she showed up in New Orleans with the early prototypes.  When Danielle started wearing the beanies to chemo, everybody wanted one. After five years in business, both sisters have been cured, and Chemo Beanies are being distributed in over 800 wig shops, mastectomy boutiques, hospital gift shops, family pharmacies, and trendy gift stores around the globe. Impressively, Adrienne led our team while giving birth and raising two children who have also sacrificed a little piece of their stay-at-home mom for the greater good.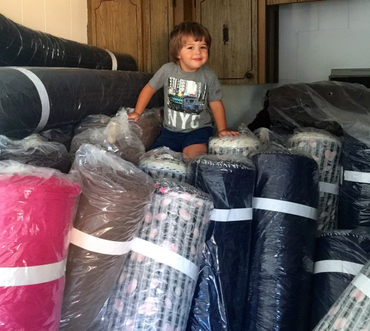 In 2013, Chemo Beanies was recognized by Chase Bank and awarded a Mission Main Street Grant. The acknowledgement by one of the largest banks in the world gave us even more confidence that we were on the right track. The capital allowed us to soar, but most importantly to us, it allowed us to streamline our manufacturing cost, and continue to keep the business right here in America.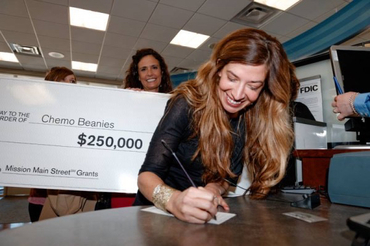 Helping a loved one go through cancer is difficult in so many ways.  When I think of my niece, Adrienne, I think of how she lived thousands of miles away, and did not have to go through this journey at all, but she did, for the love of her aunts, and now for every women in need.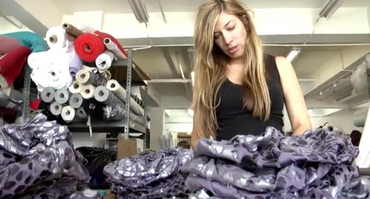 There is a Harvard study that claims only 5% of start-ups succeed. Knowing that, it is even easier to be proud of my selfless, talented neice. We describe Chemo Beanies as a business born out of love and necessity, and in just five years, Adrienne's efforts have helped over one hundred thousand women with this simple idea brought to life. Staring at another through rose-colored glasses can bring out the best in people, and I cannot imagine a greater gift then watching my niece turn my lemons into lemonade!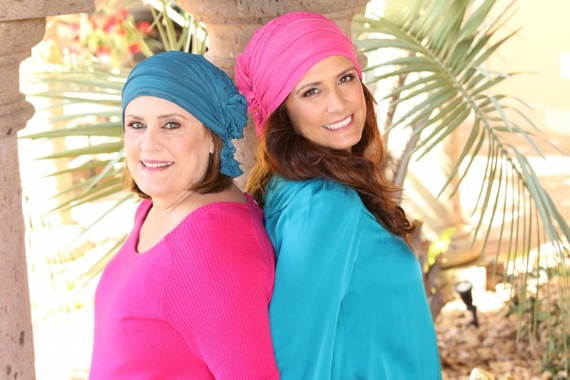 The author is one of six founders and managing partner of Chemo Beanies.
REAL LIFE. REAL NEWS. REAL VOICES.
Help us tell more of the stories that matter from voices that too often remain unheard.