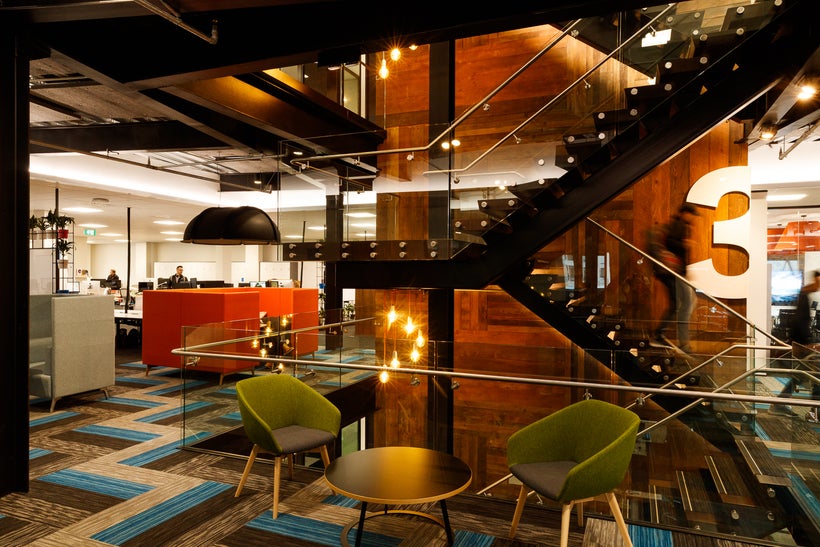 By Rachael Powell, Chief People Officer, Xero
Since its inception, the open-plan office has drawn its fair share of criticism. While initially conceived as a means to facilitate collaboration, some argue that the office layout style does nothing but cause distraction and dissatisfaction. Indeed, it's fair to question whether there is such a thing as too much cross-pollination of ideas when employees are elbow-to-elbow.
But when it comes to your people, one size does not fit all. In answer to the loss of concentration many attribute to a noisy workplace, activity-based workplace design is growing in popularity among companies new and old. Organizations are establishing a variety of spaces to cater to a range of tasks, including nap pods, treadmill desks and even treehouse conference spaces. It's possible to foster both productivity and collaboration in today's non-traditional working environments.
At Xero, we've never had traditional work spaces, we've always had an agile methodology of working globally. It is crucial to our culture to have an established collaborative working environment, both physically and cognitively, where there are different environments people can play, create and work.
This month we moved 700 of our people into a new office in Wellington, New Zealand, where we've brought together our developer, marketing and support teams in one place and we're piloting an activity-based method of agile working. Teams are grouped together in 'neighborhoods' which is a shared space with a variety of work settings to best suit the needs of teams, including desk options, breakout areas and storage. This is in addition to other shared spaces like quiet zones, project areas, booths, break out spaces for brainstorming, scrum areas, meeting rooms and private phone rooms for confidential calls. As is always the case at Xero, we will pore over the feedback from our people to understand how the activity-based method is working for our different teams, their way of working, and what we need to change to improve their environment even more.
We were already working in such a mobile and flexible manner that the traditional desk was becoming less important to our daily routines. When we analyzed how we used our space, we found that many desks were not being used for large chunks of the day. Our organization's flexible approach to how and when we work means that not all staff that are assigned a desk are in the office on any given day, and when staff are in the office they tend to spend only half of their time at a traditional desk. For these reasons, no one 'owns' a desk, giving our people the flexibility to choose the type of space that best meets their needs – rather than trying to do everything around their desks.
A workplace survey from design and architectural firm, Gensler, found that choice and autonomy drives not only employee happiness, but also motivation and performance. This just shows that when you empower workers to work the way they want, people are more content in their jobs, and able to focus more easily – even helping increase their productivity on cognitive tasks by 25 percent or more. Gensler's survey revealed that tech employees are happier and more satisfied in their jobs and with their workplaces, than average, attributing their higher overall satisfaction rates to their ability to choose when and where they work. Nearly half of the tech workers surveyed reported having a say in the matter, as compared to only 32 percent on average. Notably, this extends beyond the office.
Some companies are reconsidering their remote work policies and recalling their people back to their offices, one of them being IBM, the former champion of the remote work movement and where I spent a large portion of my career. However, collaborative business tools are improving every day, making remote work an increasingly attractive option for employers and employees alike.
Technology is key in overcoming any problems related to multiple time zones and geographies for remote workers. Best-in-breed communication tools like Yammer, Slack and Google Hangouts facilitate important relationship building and exchange of ideas. In fact, when it comes to G Suite, Xero is one of the highest per capita uses of Google's collaborative work tools. On average, over a month, each Xero employee clocks up at least a full working day on Hangouts. These tools allow for a level of openness where, despite having more than 1,800 employees in 20 offices worldwide, everyone can contact anyone. However, these exchanges don't replace the value of having conversations with people, which assists in building high quality connections. Knowledge is power, so share that power with others who can help grow your business. By being open, transparent, and sharing as much as you can about your business, people are better able to make fast decisions that can accelerate growth.
Flexible working can be difficult to implement but the benefits far outweigh the complications. It's a careful balancing act whereby you need to consider the business needs as well as your people's needs. The cost of attrition can cripple a business and damage the employee brand proposition. The alternative is to empower your workers by giving them the autonomy, tools and various workplace options so that they can do their best work. The future of work needs to take an 'if not, why not' approach to how and where your people work, embracing the full benefits of non-traditional work environments.
About the author: Rachael Powell is the Chief People Officer and is responsible for Xero's human capital and talent function globally. She has previously held senior positions in talent management, strategy, business development and marketing across online and technology businesses, whilst also spending time as an Associate Director for a boutique recruitment and search firm. Passionate about nurturing talent, Rachael believes in strength-based leadership and positive engagement programs to effectively mobilize business strategy. She has a Masters in Business Administration (MBA), a Bachelor in Business (Accounting and Marketing) and is currently completing a Masters in Applied Positive Psychology. Follow Rachel on Twitter and LinkedIn.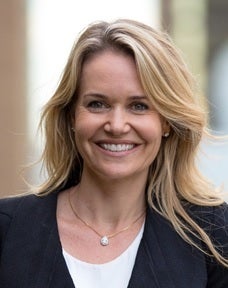 Calling all HuffPost superfans!
Sign up for membership to become a founding member and help shape HuffPost's next chapter
This post was published on the now-closed HuffPost Contributor platform. Contributors control their own work and posted freely to our site. If you need to flag this entry as abusive,
send us an email
.