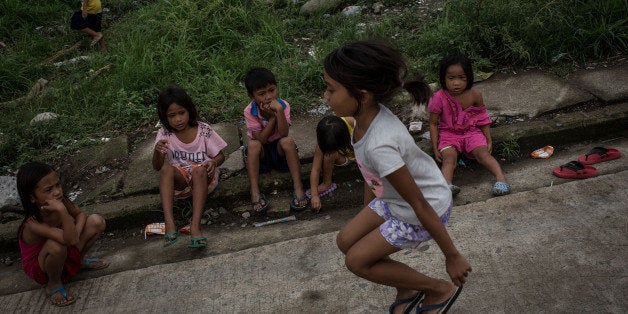 "We have to teach peace to build a culture of peace. We have to build a culture of peace to create different generations of peace builders toward our goal of a just and peaceful society starting from the formative years of a child." This has always been my belief to be able to break the vicious cycle of a conflict.
I am a Muslim from Lanao del Sur with underlying roots from Bulacan from the Philippines, because of my mother. Her side of the family are all Christians, while my father's side are all Muslims. My sister and I have lived our lives studying and learning about both religions and our families' culture, tradition and diverse backgrounds. I belong to a family with one of my uncles being part of the Moro National Liberation Front (MLNF), fighting for peace and development for the Bangsamoro People and a family of peace mediators who have always been trusted by the community to resolve issues and reach peaceful settlements.
But my formative years were spent far from here, in Riyadh, Saudi Arabia. Yet, I could not escape conflict and violence. All of us have our own nightmares and dark stories to tell. Mine goes way back when I was seven years old, living in Saudi Arabia, and I witnessed war. Living amidst the Gulf War was a turning point in my life that left an indelible impact on me. I will never forget the experience of being scared from missiles and explosions, witnessing people dying and displaced because of violence. Our school became an evacuation center just like how schools in Mindanao in the Philippines are always turned to in times of conflict. I remember carrying our gas masks everywhere we went and staying in one room inside the house if we heard the siren that warned us that there was a missile coming. Despite this reality, our family chose to stay and help those who needed it. This was my kind of fairytale, my own "peacetale" as it molded and hardened my commitment to peace building.
As I went on with my journey as a young professional, having returned to the Philippines, I have been advocating and working for peace for almost a decade. I have seen how kids at a very young age are divided by culture, religion and other forms of stereotypes due to generations of conflict in their own communities and that they will likely grow up with and exercise these same divisive practices all over again. Such differences have served as barriers in building trust and care for young people of different religions. Just like in the case of some conflict areas in Mindanao (which is the second oldest internal conflict in the world), the culture of violence has been passed on from one generation to another. At a very young age, children, have been exposed to an environment of armed conflict and violent family feuds, coupled with poor access to education and social services that eventually lead them to turning into bandits or rebels. Some of them, as young as 10 years, already know how to handle firearms. Many see revenge and hatred as the solution to their differences while believing that there is no hope for peace and understanding.
In response to the challenge of the lack of interaction and appreciation for differences, there's a great need of institutionalizing and strengthening peace education and peace building programs in schools and communities with use of innovative and creative techniques that will help everyone to teach about peace and create venues for dialogue.
The young generations are most affected by conflict, but rarely play a substantial role in peace building. In the Philippines, youth account for a big percentage of the population, and hence to secure the future, it is important to empower the younger generation to think about conflict prevention and peace building. There is a need to strengthen their voices and their capability to create greater opportunities for children and youth involvement and to forge inter-generational partnerships between adults and the youth.
Based on this belief, I decided to form Teach Peace, Build Peace Movement, a non-profit organization with a mission of making every Filipino child and youth a peace builder. Since we deal a lot with younger generations, we use innovative and creative strategies to impart a Culture of Peace and Dialogue, through music, art, sports and service. This movement believes in the importance of teaching peace in the formative years of a child and integrating an intergenerational approach on peace building. There is a great need for programs to educate the children and youth to appreciate the values of peace and be able to apply it in their daily lives.
This post is part of a series produced by The Huffington Post and the United Nations Development Programme (the N-Peace initiative), to promote the leadership that women demonstrate in resolving conflicts and building peace. For more information on N-Peace initiative, visit here.
Support HuffPost
The Stakes Have Never Been Higher
Related
Popular in the Community