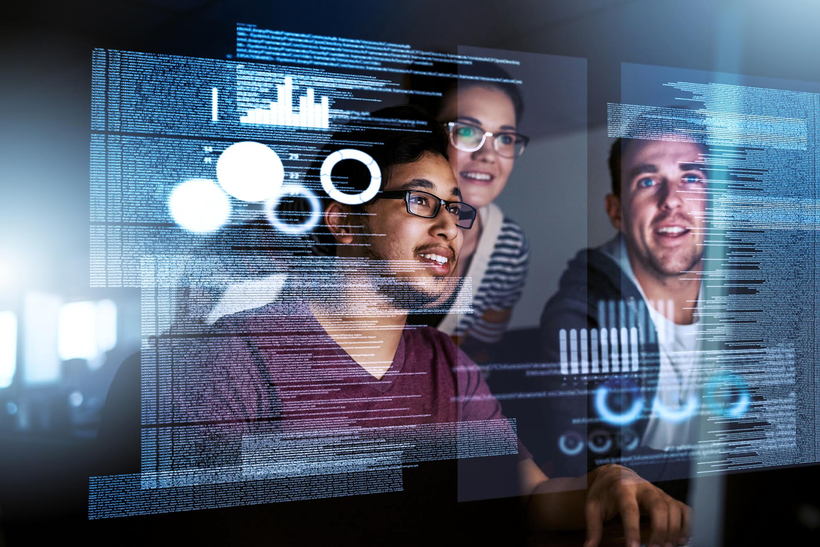 Fortune recently announced its vaunted 100 Best Companies to Work For list for 2017, with Google, Wegmans and BCG claiming the top three spots. Based on two proprietary inputs – the "Trust Index" employee survey and the "Culture Audit" company-submitted questionnaire – Best Companies is the gold standard in corporate recognition.
For the thousands of companies that applied but did not make the list, the announcement marked the unofficial kickoff to the 2018 application process. Companies will hire consultants and spend countless hours and dollars developing and rethinking the way they describe themselves. Storytelling is important, but the secret to achieving a world-class corporate culture is that you can't fake it. And it starts at the top.
For any CEO looking to lead a great place to work, here are a few of our core recommendations:
Merge values with value: The traditional ethos has long been that business and politics don't mix. In recent years, however, the paradigm has shifted dramatically – with more change on the horizon. Employees, particularly Millennials, seek out companies that share their values and openly push for social change. According to Deloitte's 2017 Millennial Survey, 76 percent of young workers view business as a force for positive social impact, and the workplace is where they feel most able to exert influence on the issues they care about most.
Speaking openly about values doesn't come naturally to many CEOs, who have been trained throughout their careers to be risk-averse. Yes, there is risk in wading into politics – but in the emerging Age of the CEO Statesman, there can be far greater risk in staying silent. When CEOs show the courage to lead on key issues, they instill in their employees a sense of relevance, empowerment and purpose. When NBA Commissioner David Silver, Apple CEO Tim Cook and many others announced boycotts of North Carolina following a bill limiting anti-discrimination laws in 2016, they risked alienating very conservative users of their products. But their moral courage was overwhelmingly rewarded by consumers and employees alike.
Treat your entire team like your inner circle: There's a reason larger companies have separate teams responsible for internal and external communications. It's essential to talk to your employees differently than you do to your customers or investors. When employees hear about major company news from the media – rather than from their own leaders – they feel out of the loop and question their relevance. While truly confidential information must be treated carefully, particularly for publicly-traded companies when such information may have legal and fiscal implications, many companies over-index on the side of secrecy. Counterintuitively, companies that share the most information with employees are often the ones that report the fewest number of leaks, because they have built a culture in which employees want to maintain their position inside the "circle of trust." This has long been the practice of Facebook CEO Mark Zuckerberg, who holds a weekly employee all-hands meeting to announce confidential projects and to answer questions from anyone on Facebook's global team. By treating his employees like grownups, they are invested in and empowered to keep company information confidential.
Small can be bigger than big: It's remarkable how much small gestures matter, but they are often overlooked. It is human nature that most CEOs tend to publicly acknowledge their team in times of great triumph or crisis. These major moments jolt us out of our routine and force us to think about the people and things that contribute to our successes and failures. It's far better to constantly reinforce strong performance, even if the results are relatively modest. Many U.S. presidents have had a tradition of sending hand-written notes to a few citizens each week. CEOs should take the same approach by having their office gather a few examples of under-the-radar accomplishments – examples of employees who went above-and-beyond – and thanking them with a phone call or a written note. These small acts are cherished by team members and are incredibly easy to do.
Get out of the corner office: The trappings of the executive office can be irresistible. CEOs can summon anyone to their office and surround themselves with a small, insular group of trusted advisers. If this sounds like an obvious mistake, it's an incredibly difficult routine to break and a very common occurrence. Great CEOs are eager to thrust themselves into situations where they are not in total control. Mike Bloomberg was one of the first to introduce a fully open office concept; even he works in a bullpen, surrounded by other members of his team (a management style he brought with him to City Hall as mayor of New York City). CEOs who follow this ethos can wander the halls and make informal connections with employees. They drop in on team meetings and ask questions all the time. These CEOs understand that bad news rarely travels up, so it's crucial to be accessible and constantly curious to learn. These traits are contagious and help build a virtuous cycle of employee empowerment and engagement.
In the frenzied pace of the CEO's day, employee communications is often one of the easiest items to drop from the calendar. That's a big mistake. Like a band playing a sold-out arena in their hometown, employees are a CEO's most supportive audience. They want to be inspired behind a great leader who'll get in the trenches with them. A little effort goes a long way toward building a truly great corporate culture.
Calling all HuffPost superfans!
Sign up for membership to become a founding member and help shape HuffPost's next chapter
This post was published on the now-closed HuffPost Contributor platform. Contributors control their own work and posted freely to our site. If you need to flag this entry as abusive,
send us an email
.