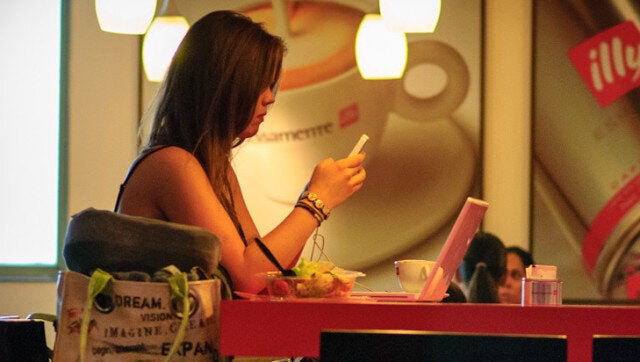 The accelerated speed of change is today's reality. For Millennials this reality has created a new call to serve nonprofit organizations. It's a call to be a risk-taker in a time when others think risk should be avoided because of economic or other uncertainties. It's a call to lead a team while others seek to maintain operations at the status quo. It's a call to change the work environment not because someone's boss or board has told them to do so, but because their gut says that change is necessary and needs to happen now.
While some executives might balk at these ideas and others simply aren't prepared for them -- the reality is that Millennials don't necessarily want to tear down and get rid of the system; instead, they want to build it, reimagine it, and yes, some even want to run it. What we've learned and focus on in our new book, Cause for Change: The Why and How of Nonprofit Millennial Engagement, is that Millennials looking to engage in the social impact sector in large part, look at the structure of institutions, and then decide whether or not that structure is attractive to their own way of creating social change.
Even so, successful strategies during times of great change are only possible if we allow ourselves to change the rules. Our continued reliance on top-down decision-making given today's rapidly changing environment is a recipe for disaster. What exists in nonprofits with traditional hierarchical structures is a gap between the people who make strategy and the people who are tasked with execution. In the post-digital world, where Millennials will soon begin to outnumber their Baby Boomer colleagues, the gap between developing the vision at the top and the alignment of those tasked with realizing the vision will continue to grow until we are willing to embrace the somewhat messy culture found in collaborative enterprises.
Wondering what your organization should be thinking about as it evolves into a 21st century work environment? Perhaps the most important thing to keep in mind is that business as usual is a thing of the past. It's not to say that the new entrepreneurial way is the only way, or even necessarily a better way. But if you're stuck in a "this is how we've always done it" mentality, you might want to reevaluate how you view your organization's culture and approach.
When looking at how Millennials are impacting the way organizations are managed, make decisions, and deliver their services/goods, we see several key trends that nonprofit leaders outside the Millennial Generation should note in order to maximize workplace productivity.
Foster Collaboration: Nonprofit leaders need to look beyond simply building their organizations and instead, they must begin to build capacity outside of their organizations. This isn't limited to other nonprofits, but it's an appreciation for the power of cross- sector collaboratives that bring the best and brightest people and resources together. This requires leaders to focus on their broader mission, over their organization; a departure for even the savviest of nonprofit executive leaders.
This is a model that twenty-first century organizations will need to embrace if they want to capture and take advantage of Millennial leadership. It's not a transition that will happen overnight, and it will take support from all levels within an organization to adopt and adapt to these approaches. More people will have to see themselves as creators and participants in institutions and at a scale and diversity that no one organization will ever be able to fully capture. The networked model of engagement is one we believe to be better suited to address our world's complex problems in great part because of its appeal to those who want to help solve them.
Set Up Learning Environments: Meeting community demands while trying to raise enough resources also complicates the work environment of nonprofits. Most organizations are working toward the magic word of sustainability, and as part of that goal have had to resort to certain management and cultural changes that affect their ability to help Millennials advance.
For example, we have seen organizations strip professional development from their workplace culture -- the very benefit that Millennials rank above salary. With a generation yearning for professional advancement and ongoing learning, it is hard for some Millennials to get excited about their prospects when they no longer have access to training in management, technology, marketing, and fundraising.
Embrace a new model of work-life blending: Although the struggle for work-life balance is well documented in for-profit work environments, it becomes especially pronounced in the nonprofit sector where, to a certain extent, Millennial employees work the same long hours for less pay. Yet it's not the hours worked that challenge this generation; it's the expectation that Millennials need to be physically present and onsite in order to accomplish the organization's mission, thus undercutting their highly valued flexibility.
Millennials want policies that provide for a more sustainable balance of work and life. At work they want the freedom to access social networks, take personal calls, chat with friends via instant message, and use their own tech devices. Then outside the office, they'll happily take work calls from home, check their email on "off-hours," and even view co-workers as friends in real life and online.
This view of the workplace is reflected in the findings of a study from Millennial Branding and Identified.com. They examined the profiles of 4 million Facebook pages, and found that, on average, Millennials are connected to 16 coworkers on Facebook. Because of this they will often become an organization's biggest evangelists. Don't be surprised to see a Millennial leader up at night sending emails, texts, and chatting it up with friends and social networks in order to tell the organization's story.
Refresh Your Organizational Culture: Culture comprises the unspoken rules that foster creativity and transparency in the workplace. Mobilize.org, a nonprofit made up of an all-Millennial workforce implemented "Virtual Tuesdays," allowing their employees to work from anywhere they wanted one day a week. This could mean they work from home, a coffee shop, their mom's house, or from noon to 8 p.m.; it doesn't matter as long as their work was getting done. They found that giving this flexibility and allowing employees to take care of what they needed to do allowed for a positive workplace culture that contributed to personal happiness and better organizational work product.
Designing a new Millennial work environment can take time. It is important to design a new workplace environment through several phases and help all generations in the workplace participate. Start by implementing at least one of the ideas above to see how your workforce takes to it. Swift changes to work culture can be challenging for any generation, so take the necessary time to implement a culture that will work for you, the board, and the staff. You may be pleasantly surprised by the outcome.
This post is adapted from the newly released book Cause for Change: The Why and How of Nonprofit Millennial Engagement by Kari Dunn Saratovsky and Derrick Feldmann.
Related
Popular in the Community