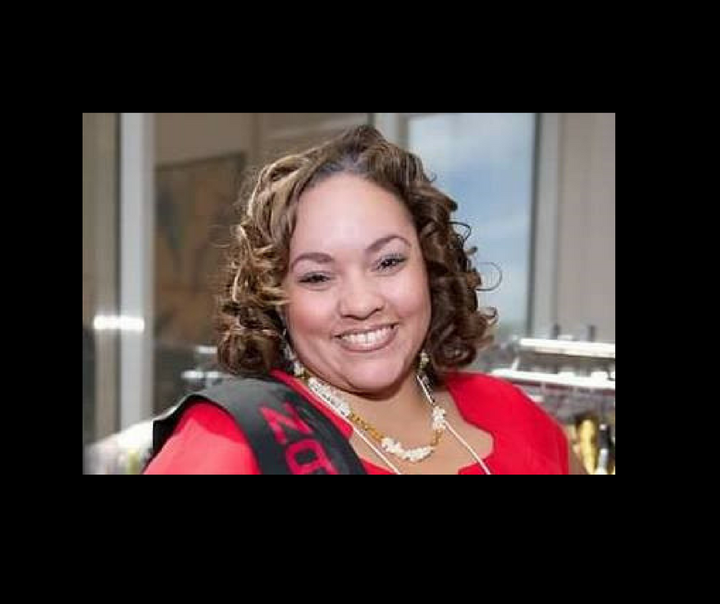 I'm shining the spotlight on my friend and fellow mom entrepreneur, Tameka Horton. I asked her if she could share her personal journey as an entrepreneur in today's article. She agreed and wrote the content below.Tameka's one amazing entrepreneur and a valuable member of the Elite Society of Ambitious Moms Mastermind. Thank you, Tameka!
I was so proud. It was an Atlanta summer night in 2005 and I stood in the center of a crowded lounge celebrating the birth of my "business baby." My team and I had worked long and hard to prepare for this very moment, the launch of Authentically U personal assistants, my first business. I felt nervous, excited, hopeful, and beautiful! I felt smart, strong, knowledgeable, empowered and connected. The night was absolutely perfect.
As I think back on that moment, I also think about all of the moments that being an entrepreneur was not so perfect. I think about the rude clients, the process of learning to say no, the unexpected moments of little to no income, struggling through the understanding of business taxes, the sleepless nights, the lonely, isolated days, and the list goes on. But there were great times also. I have vivid memories of lunch meetings with dream clients, on-time talks of confirmation with my mentors, speaking engagements that inspired other women, business travel that fed my spirit, completed tasks list, hiring my first contractor, and of course being able to make my own schedule.
Being an entrepreneur is amazing but it certainly is not for the faint of heart.
Being The CEO
As the days became weeks, and then months and years, I moved in a rhythm that was familiar and a flow that was comfortable. I knew what I was doing and it felt good. Of course, there's always a cycle of growth and reassessment in business, but there also comes a time when it just feels right. I was in my moment. I had satisfied clients, I'd learned to balance my main work with two other ventures, I was learning to incorporate self-care, spirituality and family time into my schedule, and things were in harmony, in sync. I was successful and I was the CEO.
I wore my title with joy. It meant that I could pay staff, do work that made a difference and made a profit, make good decisions that helped to enrich other peoples' lives, build something that was contributing to the world, and offer services that empowered others to live authentically and be their best self. I enjoyed my job and I enjoyed running businesses. I felt like I was doing what I was born to do. I was the owner of Authentically U and everyone knew it.
The Change
Recently, people have begun to ask me, "What do you do?" My answer is always "I'm the CEO of Authentically U." And then they would ask again. No really, they would literally ask again.
As I stare back with the blankest expression that you can imagine, I wonder, "Do these people not know what a CEO does?" Clearly they don't want me to run down a list of tasks that I do on a daily basis to ensure that my companies run smoothly and successfully. Surely that's not what they are looking for…… surely. This occurrence continued to happen for about six months before I realized that people were no longer interested in my role with my company. They wanted to know what my expertise was.
Are you ready to get an inside look at the lives of successful mompreneurs who are living a life you've always dreamed about? It's time for you to put yourself first, so you can design a beautiful life doing the things you love. More details at: EliteSocietyofMoms.com
Times Are Changing
We've all heard the saying that the only thing constant is change. In business, this is truer than ever. In order to stay relevant, increase the bottom line, secure more clients, increase profits, and grow, you have to learn to change. However, the recent trend of personal branding was a hard change for me. I wanted nothing to do with it.
Creating a personal brand meant I had to market myself more as, "Tameka Horton, the _______ expert" and steer away from being "the CEO of Authentically U." I didn't want to do that. But I was also learning that with the surge in digital media usage, online learning, access to technology and people's ability to be "whoever they wanted to be" online, consumers and my potential clients wanted to identify with "a real person" more than ever.
Due to the growth of social media, "the person" became more touchable and relatable than the brand. But I'd spent over a decade building my perfect little brand. I wanted people to fall in love with Authentically U. And they did. However, when I would promote my company, either in a physical or virtual space, my potential clients wanted to know who Tameka was. I felt like all of my hard work, years of branding exposure, and expensive marketing campaigns were in vain. Over a decade of branding was down the drain. And it sucked!
Developing A Personal Brand
After picking myself up out of my pity party, I decided that I either had to get with the times or get left behind. I made the decision I'd been fighting for months. I developed a personal brand using the same organizational skills that made Authentically U successful, but now I am able to work with a more niched down group of people and give individualized attention to sharing my wealth of knowledge. I'm elated!
Building a personal brand does not mean that I have to divorce my identity with my company. I can have both. I can be both.
Having a personal brand opens the door to a whole new world of opportunities that being solely associated with my corporate brand did not allow.
Having a personal brand gives me the opportunity to be specialized.
With a good team running the business and systems in place to automate client & company tasks, being "the CEO" is not what it used to be. I don't have to always be there, to run the business. I can branch out and use my gifts in other areas.
Technology changes the definition of the roles in our lives and businesses. It is important to adapt. It's okay to reinvent who we are, personally and professionally, as much as necessary to be happy and successful.
Tameka Cooksey Horton is a serial entrepreneur who is the CEO of Authentically U, LLC, a personal and virtual assistant firm based in Atlanta, GA. You can find Tameka helping senior women navigate the world of technology at: MyTechnologyMentor.com. She loves reading, being with her family, socializing, and helping people organize their lives and businesses.
Related
Popular in the Community