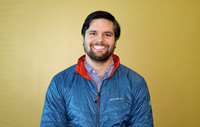 This is my ninth year of teaching and I have experienced six different principals. In companies or businesses, this would be called a leadership crisis that would spark company-wide reviews of staffing and training models. In Baltimore City public schools however, most teachers would call this normal.

In the national conversation about education, teacher turnover has taken hold as one of the most-discussed topics. According to the 2014 report from the Alliance for Excellent Education, teachers moving schools or leaving the profession costs the United States up to $2.2 billion every year. Ask anyone working in education and you are likely to hear many recommendations on how to change this. Teachers need to be paid more. Teachers need to be respected more in our society. Teachers need more support and better programs before they enter the classroom. However, there are two other big causes of teacher transfers and turnover that are largely missing from the national conversation: unsupportive leaders and toxic school cultures. In my experience, these two reasons are what causes teachers to quit or constantly change schools.
In my second year of teaching at a Baltimore City high school, my principal told teachers that copies could no longer be made in the building because we had exceeded the number allowed by the district. This declaration occurred in mid-October.
In my fourth year of teaching at a different high school, my principal pulled me aside at a staff meeting and asked why so many teachers were trying to talk with him about student concerns.
In my fifth year of teaching, there was a three-month period where not a single teacher could recall seeing or hearing our principal on the main floor where all of the classrooms were located. We could only tell she was at school by the faint light peeking out from underneath her office door, the front of which was covered by multiple pieces of large chart paper.
While some of these stories about school leaders seem so unimaginable as to sound absurd, they are not the worst ones. And no one story could adequately explain a school with a toxic culture that exists because a school has no discipline system, zero professional development, an uncreated or uncommunicated vision, and an administrative focus on compliance instead of instruction. I taught in such a school. Watching amazing students fail through the cracks of non-existent systems broke me down. After that simple actions such as driving to work, walking into the building, or hearing the bells ring started causing me intense, almost physical anxiety. After three years in that high school and three different principals, I learned that no matter how hard I pushed my students, a school without an effective leader and a positive school culture will not only fail to grow teachers, but more importantly it will fail to grow and teach students.
A school leader is more than just a manager of resources; he or she sets the vision and mission for all stakeholders. The vision and mission are the starting point for all actions and decisions in a school and are an integral part of a school's culture. This is especially true in a tough urban school district such as Baltimore City where students come to school with many different needs and challenges. Without a clear understanding of their role at a school, a teacher can easily become overwhelmed. And yet, according to the 2013 Metlife Survey of the American Teacher: Challenges for School Leadership, 50 percent of principals say they lack access to quality training. If you look through education graduate programs for administration certification, some programs only require one course, if any, in developing a positive school culture.
School leadership programs need to emphasize and better train future administrators on how to create, facilitate, and maintain a positive school culture. This is vital to creating a collegial and collaborative staff that strive toward common goals.
Graduate programs and alternative certification programs must do everything possible in order to match a principal's internship with the person's desired placement. It does not help a future administrator who wants to work in an elementary school to train at a high school, nor does it help an administrator to train at a county school when their desired placement is at a transformational school.
Lastly, districts should require a minimum number of years of teaching before one can become an administrator. As a teacher, I remember vividly not fully understanding this job until my 5th year of teaching, and even then (and now) having a lot to learn. It is vital therefore that future administrators walk in the shoes of a teacher, and not just for a year or two while they complete their program to move up to administration.
Teacher transfer and teacher turnover are plaguing our nation's schools. Without well-trained administrators who know how to diagnose, lead, and create positive school cultures, our schools will continue to have to hire new teachers and our students will continue to suffer the consequences.
Kevin Cournoyer teaches Spanish I and Spanish II at Baltimore Leadership School for Young Women, where he also serves as the union representative. He is a Teach Plus Maryland Teaching Policy Fellow.
Popular in the Community