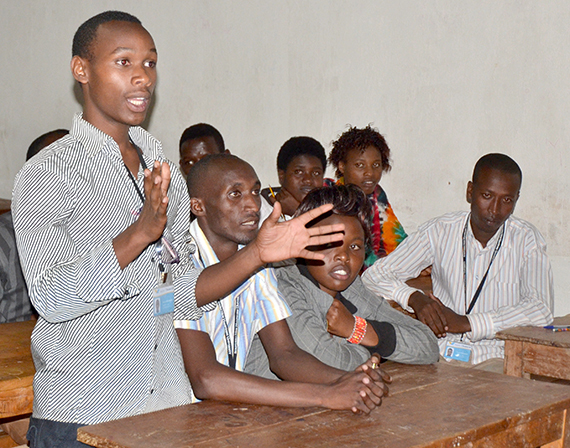 Photo credit: Kepler
This is a guest post by Kepler staff: Carrie Ellett, Country Director & Chief of Staff, and Chrystina Russell, Chief Academic Officer.
Sixty million people. It's a number that's nearly impossible to wrap your mind around. This is the estimated number of individuals forced to relocate within their country or uproot their lives in a new country, according to the UNHCR.
The areas most impacted are the Middle East, Asia and Sub-Saharan Africa. This means neighboring countries in each of those regions are also taking in refugees in large numbers.
The headlines scream the issue at us: The Worst Refugee Crisis since WWII, More Refugees than Ever Before, Half of Refugees are Children. We see the dramatic photos of people fleeing conflict zones any way they can and the creation of camps. Those are headline-catching today. But what will happen to the makeshift camps being built? The world is often focused on the plight of those currently fleeing. Yet the crisis is multifaceted: conflicts aren't resolved overnight, so camps don't disappear after the newspapers headlines fade away. Sadly, many people don't return home quickly.
A case in point: refugees from the Democratic Republic of Congo remain one of the most displaced populations in the world. The UNHCR states that Congolese make up about 5 percent of refugees around the world and remain in the top five nations with the most displaced people. While the conflict is reported to have spanned from 1994-2003, there are still displaced persons and new refugees leaving regularly. The conflict in Congo is not resolved and neither is their refugee crisis.
About a 45-minute drive outside of Kibuye, Rwanda, you'll find more than 17,000 Congolese refugees that have been there since December 1996. They're living in Kiziba refugee camp and, 19 years later, are still unable to return to their homes.
One of the pressing issues in the camp is education. From primary to secondary school, many agencies and government departments work hard to ensure students have access in Kiziba. After that, it gets challenging. It's one of the reasons why Kepler decided to try and contribute a solution by bringing a higher education campus to students in the camp.
In 2013, Kepler opened its first campus in Kigali, Rwanda with generous intellectual and financial support from the IKEA Foundation, the Segal Family Foundation, and various private donors. The goal of the program was to develop a scalable, comprehensive, and sustainable solution to the shortage of seats in quality tertiary educational programs in Africa. We aim to create a model that is up to the challenge of affordably training the next generation of human capital in Rwanda and across the continent.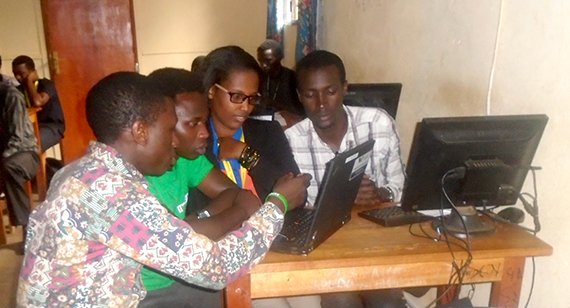 Photo credit: Kepler
Kepler's educational model partners with College for America at Southern New Hampshire University to bring an American degree to Rwandan students without leaving the country. We deliver online content with rigorous in-person facilitation, on-the-job learning, and professional skills training. Two years into the model, an independent outside research study conducted by IDinsight found Kepler students are outperforming their peers attending local universities at statistically significant levels in various academic areas, including technology and cognitive skills.
As Kepler began recruiting its most recent class, we reached out to all refugee camps in Rwanda due to encouragement from the IKEA Foundation. (In fact, the foundation has traditionally shown a passion to the refugee cause, evidenced by its position as the 16th largest funder of UNHCR.) We received several requests from potential students to bring our campus to them. So, we brought the idea to the IKEA Foundation and Southern New Hampshire University for financial and intellectual collaboration. They agreed to provide the support. In addition, we started talking to Rwanda's Ministry of Disaster Management and Refugee Affairs (MIDIMAR), UNHCR, and the Adventist Development and Relief Agency (ADRA) in order to partner with the key organizations that would assist us in launching a successful project in a refugee setting.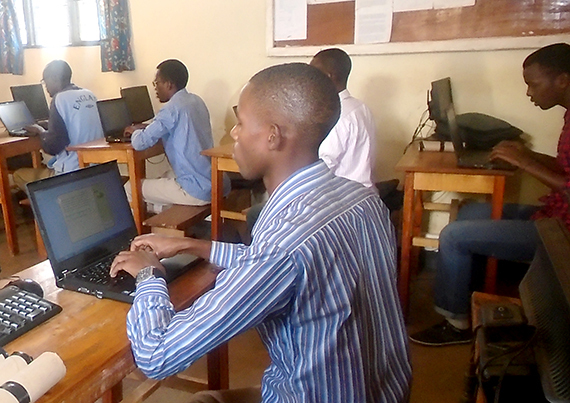 Photo credit: Kepler
With this, Kepler opened its second campus at Kiziba refugee camp in Western Rwanda in the fall of 2015, with the goal of developing a blended learning model that brings tertiary education to a refugee population growing at an alarming rate. We've been operating in the camp for a short three months now. We've learned a lot about configuring solar electricity to support laptop usage, internet and network configuration in a camp setting, the challenges of student life in the camp, providing academic scaffolds, and persistence in the face of challenges. But our top takeaway so far is that nothing can work without collaboration.
When we work closely with other organizations we're seeking to understand where we fit into the political landscape, how our services intertwine with others, where we fill in the missing gaps, and also where we unintentionally create gaps. We've set up systematic home visits to meet the families we serve. Additionally, we established a parent-elected leadership committee, which meets with Kepler administration regularly to share concerns and participate in programmatic decision-making.
This collaboration has enabled us to check our assumptions and better address the issues facing our students. For example, we only have five females in our program (the rest of the students tested so low we feared they wouldn't be able to survive academically). We thought carefully about what we know about women and education in Africa--that girls often have to do chores in the home rather than homework, that the education of boys is frequently the highest priority in a family, and that menstruation and lack of proper facilities often leads to hundreds of missed school days throughout a girl's educational career. We did our best to brainstorm through initiatives to intervene on these data points, including launching a women's preparation program.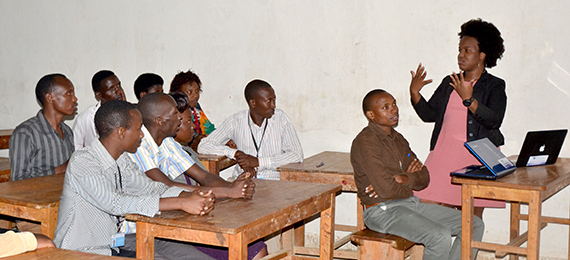 Photo credit: Kepler
When we met with the parents, they helped us consider the lives of the women in the program from a different lens. Appearance was one component we hadn't considered in understanding academic disruptions for women. Counter to our intuition about policies for university-level students, the parents urged us to consider uniforms to make a more female-friendly educational environment and remove female pressures in the camp related to appearance. If we hadn't collaborated with parents, we might not have considered an intervention rooted in an experience and understanding different than our own.
Such encounters have taught us to listen carefully, collect data, and implement changes based not only on what we think we know, but from the real and lived experiences of the organizations and individuals with whom we work. This is important in all situations, and especially in understanding how to best serve refugee students--in matters as small as clothes and as big as academic progress rates towards earning a bachelor's degree. As we grow our model in Kiziba, we're looking for perspectives that can disprove or challenge the way we're thinking about providing our educational and programmatic interventions so that higher education can be brought to refugee camps around the world.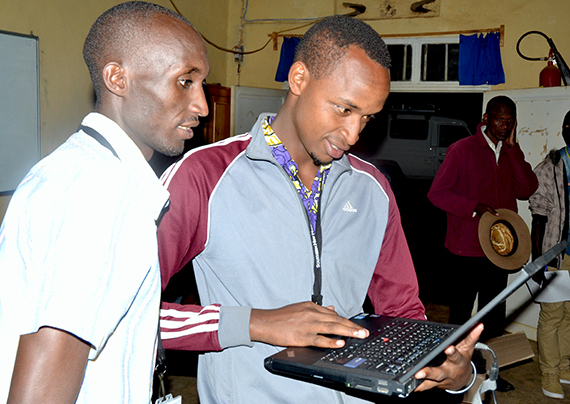 Photo credit: Kepler
**We've done our best to also track week to week what our students, partners, and other stakeholders are thinking, which we've collected here. Please tell us what you think!
Related
Popular in the Community