There are a lot of crazy choices you can make in this life, but education is not one of them. Education is the most rationale choice of all. There are times when we choose education for ourselves, and there are times when we have the opportunity to help others make that choice.
My film Building Hope - the Story of Mahiga Hope High School tells the story of The Nobelity Project's partnership with a rural community in Kenya to build the area's first high school. When the parents and kids of Mahiga asked me to help them achieve their dream of an education for every student, I said yes because I believed they'd be great partners in what would be a challenging endeavor; and because I saw an opportunity to tell a story that could help bring opportunity and hope to many other communities like this one across the developing world.


Like so many other communities in Sub-Saharan Africa - education In Mahiga ended after the eight grade. A little over four years after my promise to help change that, the beautiful new Mahiga Hope High School just graduated their first Senior Class. That is cause for celebration! And that is cause for hope for many generations to come.
This is a story of Building Hope. The Nobelity Project is a small education non-profit. We make films about global issues and basic rights for kids, and we use the proceeds and publicity to build related partner related projects. Our film One Peace at a Time included the story of a water project we built at Mahiga Primary School, and we wanted the proceeds from the film to help us build the area's first high school.
There are thousands of African communities who lack secondary education opportunities. Many assume that building and operating high schools for all would be too expensive to be practical, so we also wanted the Mahiga Hope High School to serve as a model school - with all the facilities a quality school needs; built to last, to be safe, to meet health standards, and on a budget that would make it replicable.
Our funding for construction took off when we won the Nike GameChangers Award, an international design competition run by Architecture for Humanity. My original idea for a RainWater Court - a basketball court that would capture and purify 30,000 liters of drinking water with every 2" of rain - was funded by Nike and built with the assistance of AfH design fellow Greg Elsner.
Add in construction of 8 stone classrooms, science labs, a library and computer lab, a kitchen and dining hall, soccer field, gardens and a newly rebuilt pre-school and primary school, and Mahiga now has a beautiful school with 650 students enrolled in pre-school to grade 12. The entire facility - with a capacity of well over 800 students - cost less than $250,000. That's less than many individual classrooms cost in the U.S.
Mahiga Hope High School is a public school, part of the Kenyan education district, and governed by a local community. There is still need for a more teachers and textbooks - as there is at almost every public school in Kenya - but the fundamental difference is profound. For the kids of Mahiga, education no longer ends after the 8th grade.
Building Hope can show you all this and more. The film begins with a community and a guy who believed in them joining hands and choosing education. And it ends with a miracle. Many who've seen the film might think I'm speaking of a miraculous rain that - after a long and hard drought - filled the tanks of the Rainwater Court on the day of the school's grand opening as the high school basketball team was playing the first game on the court.
But I'm thinking of a larger and more universal miracle - the global awakening to the idea that the time for Universal Education has arrived. There have been powerful ideas and movements enacting great change in the world. Muhammad Yunus and the Microfinance movement have affected hundreds of millions. The Girl Effect and the empowerment of girls and women is changing the face of the world. And now, the time for Education has arrived.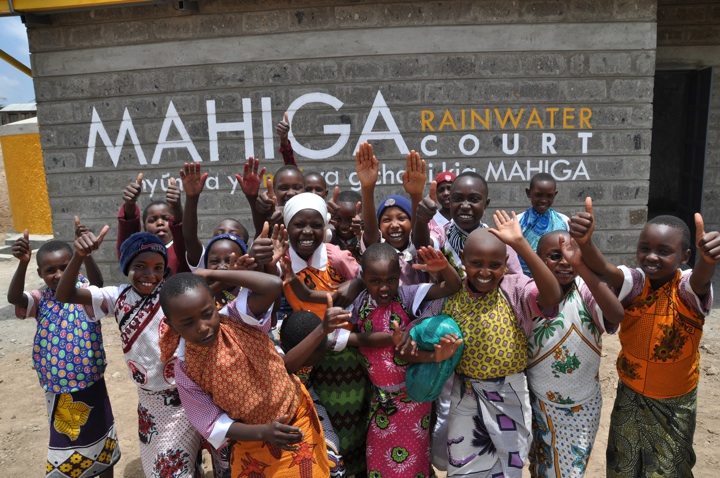 With 65 million children not in primary school, and many more not in Secondary, the challenges are not small. There are many gaps that will have to be filled. Gaps in the distances between schools. Gaps in the number of teachers. Gaps in the ability of parents to pay tuition for high school. I believe the lesson of Mahiga Hope High is that all of these challenges are much smaller than they appear. If a two-person nonprofit working with one community can achieve our goal, then imagine what a universal commitment to education could achieve. There are thousands of non-profits, churches, NGOs and individuals who are working to build schools now and many more who are standing by to do their part.
This April, Congress is going to consider the Education for All Act, which will be an enormous step towards the goal. And a larger global effort has the potential to enlist every nation and every person in a path for hope and education for every child. All we have to do is make the choice.
It's often said that education is a life-long process, and I suspect that by helping to enable the education of millions of deserving kids in the world, all of us would have a lot to learn.
We hope you'll make the choice to see our award-wining film, Building Hope. Links to order the DVD or a beautiful coffee table book that tells the whole story are at www.nobelity.org. There's also a full color iBook of Building Hope on the iBookstore.
If you're a teacher, we can assist you in showing the film in your classroom without charge.
"Inspirational Red Bull for the humanitarian soul, proof positive that you can help fix our broken world and make a difference in the lives of countless others."
- The Austin Chronicle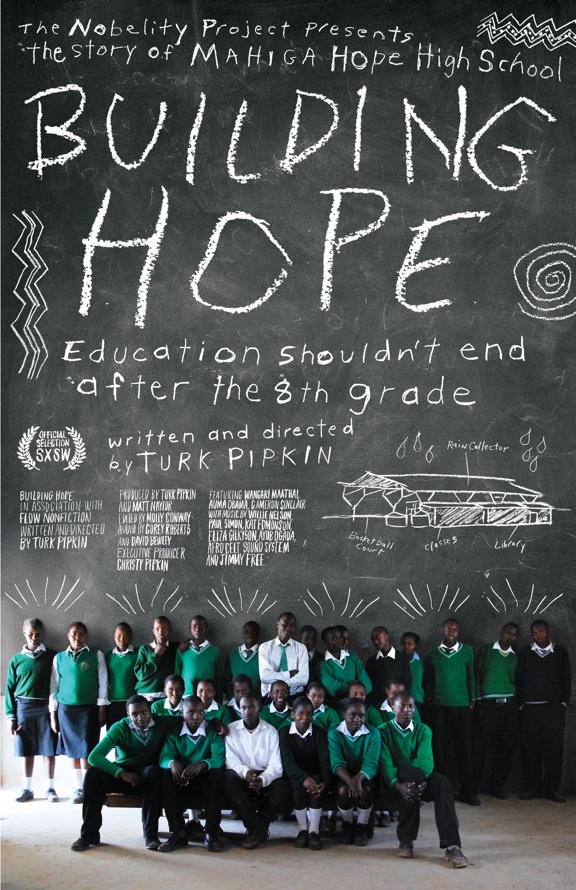 REAL LIFE. REAL NEWS. REAL VOICES.
Help us tell more of the stories that matter from voices that too often remain unheard.