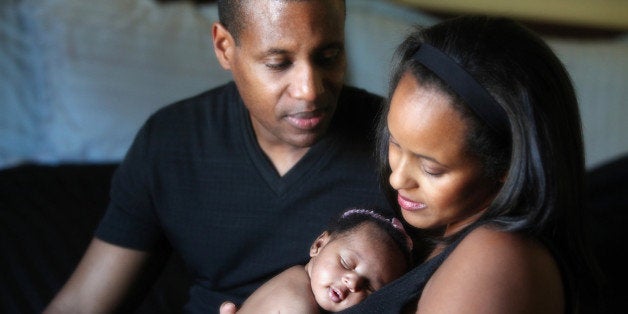 The Affordable Care Act (ACA) represents a landmark action toward reducing health disparities in a long and ongoing struggle to ensure that everyone in this country has an equal opportunity to be healthy.
But much work needs to be done to ensure that access to quality health care in America is not only for the privileged. Indeed in 2016 it should not be the case that there are individuals in this country without insurance who have to choose between health care and putting food on the table. It should not be the case that life expectancy varies by 20 years in zip codes in one metropolitan area. It should not be the case that people with limited English proficiency risk their lives when they go to the emergency room because they can't communicate with their doctors. It should not be the case that many low-income children lack essential health care, including services to address the stress of growing up in struggling families and communities that they need in order to remain and succeed in school. It should not be the case that black and Hispanic women experience unintended pregnancies at nearly twice the rate of white women. And it should not be the case that people with pre-existing conditions are still discouraged by drug-pricing strategies from signing up for health insurance plans.
The organization I lead, the National Health Law Program (NHeLP), is committed to making health equity a reality. We are fortunate that many other organizations and lawmakers also are committed to this cause.
For example, lawmakers in Congress are advancing legislation that will build on the progress of the ACA. Today U.S. Representative Robin Kelly, chair of the Congressional Black Caucus Health Braintrust, along with co-sponsors representing the Congressional Asian Pacific American Caucus and Congressional Hispanic Caucus, introduced the Health Equity and Accountability Act (HEAA) of 2016. The bill is aimed at reducing racial and ethnic disparities in health care access and outcomes. It would build upon the gains in reducing health disparities made by the ACA. The measure includes new provisions to bolster language access services, diversify the health care workforce, and improve strategies to address mental and behavioral health issues affecting communities of color. NHeLP along with scores of other national and state public interest groups signed a letter in support of HEAA because it is "imperative that we work together to help eliminate the significant cultural, physical, social and economic barriers that continue to prohibit communities of color and other persons from obtaining quality care and achieving equitable health outcomes."
At a recent NHeLP event, Daniel E. Dawes, author of 150 Years of Obamacare, NHeLP Managing Attorney Mara Youdelman, and former Congresswoman Donna Christensen explained the long struggle to overcome health disparities and provided examples of the kind of work that is needed for progress. Dawes noted that a significant part of the ACA was aimed at helping those in this country who have been historically oppressed and ignored. Dawes and Youdelman formed a working group to push for as many provisions as possible to be included in the ACA aimed at confronting long-festering health disparities in the country. The law's broad nondiscrimination provision was a significant step toward confronting disparities, and we were fortunate to hear from Jocelyn Samuels, director of the Office of Civil Rights for the Department of Health and Human Services, about the new regulatory tools to enforce that provision. Dawes, however, noted that Republican lawmakers in Congress and the states have fought to repeal the ACA or find other ways to greatly hobble its implementation; constituents need to push back and demand a "more accessible, equitable, and person-centered health care system."
Though the ACA has greatly reduced the number of uninsured in the country, disparities in access related to race, national origin, and socioeconomic status persist. Indeed undocumented immigrants have largely been denied access to marketplace plans through the ACA. Recently California Gov. Jerry Brown signed a law that would allow undocumented immigrants and Deferred Action for Childhood Arrivals recipients to purchase health care insurance through the state's exchange. More states should follow Gov. Brown's lead.
But what more can be done to battle health disparities? We need to better educate the public so individuals know their rights under the ACA and we need to ensure that its provisions, such as the broad nondiscrimination rule, are being robustly enforced. We need better data collection on disparities, which happens to be one of the specific provisions of the HEAA.
We must also ensure that Medicaid is not undermined. It is the stop-gap, fail-safe, critical public health program for more than 70 million low-income individuals in this country. We can't forget that. But, as Dawes and Youdelman both noted during our health equity event, millions more could be insured through Medicaid expansion pursuant to the ACA. So we need to make sure that states stop harming their citizens by refusing to expand Medicaid and we need to maintain and strengthen the program. We can't let the entitlement of Medicaid be lost to block grants or other efforts to save money at the expense of our country's health. We should be exploring the linkages between Medicaid and other safety net programs. Real progress toward health equity will require breaking down silos among health programs, food and nutrition programs, housing, education, clean water, and other state and federal programs affecting communities' health. And we need the financial investments to support Medicaid and these other public programs. That's not only the right thing to do, but it is also essential to our country's future. We can't afford to let millions of people fall farther behind because they don't have a fair shot at being healthy.
The ACA was long overdue, but it was a significant and historic step forward to ending health disparities in our country. We can and must go farther. To join in this cause, visit NHeLP's new health equity webpage for in-depth information about health disparities, including video of the event featuring NHeLP's Mara Youdelman and our impressive guests, Daniel Dawes, Donna Christensen and Jocelyn Samuels.
Calling all HuffPost superfans!
Sign up for membership to become a founding member and help shape HuffPost's next chapter