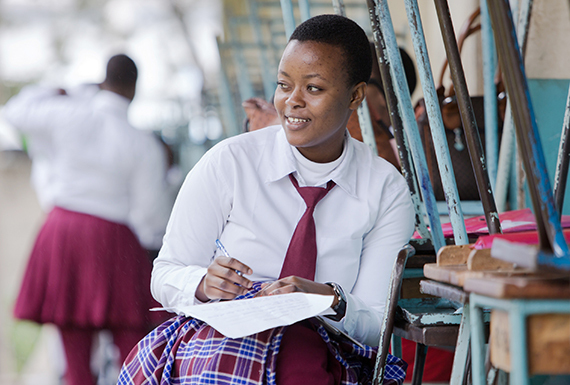 In Tanzania, university admission is entirely dependent on one high-stakes exam, given over the course of one week, at the end of high school. For many students, this exam represents the culmination of 13 years of grueling work, and an enormous financial investment by their family and community; a sacrifice which is difficult to fully appreciate by those of us who had the privilege of growing up in a country with free education. So what happens when a student fails? What else can she fall back on?
Resilience is commonly defined as the capacity to recover quickly from difficulties. The American Psychological Association describes resilience as the process of adapting well in the face of adversity, trauma, tragedy, threats, or significant sources of stress. While a combination of factors contributes to resilience, one of the primary factors in resilience is having caring and supportive relationships within and outside the family; relationships that create love and trust, provide role models, and offer encouragement and reassurance.
As resilience expert Dr. Robert Henley notes, "resilience is not a state or trait, it is a process." It is not something that an individual either has or doesn't have, it involves behaviors, thoughts, and actions that can be learned and developed. And because resilience is a process, it can be taught, developed, and enhanced.
Can becoming more resilient assist young women living in less-developed countries, women who are struggling with numerous challenges including poverty, gender inequality, and discrimination? Our partner AfricAid certainly thinks so and they have some strong academic research to support their approach to measuring their results (see Obrist et al., 2010 and Henley, 2010).
AfricAid has been running their girls leadership and life-skills training program, the Kisa Project, in Northern Tanzania since 2010, with support from the Segal Family Foundation since 2013. The project provides as its main support trained mentors, who work closely with each individual beneficiary, building trust and providing the care and support that is so critical to the building of resilience.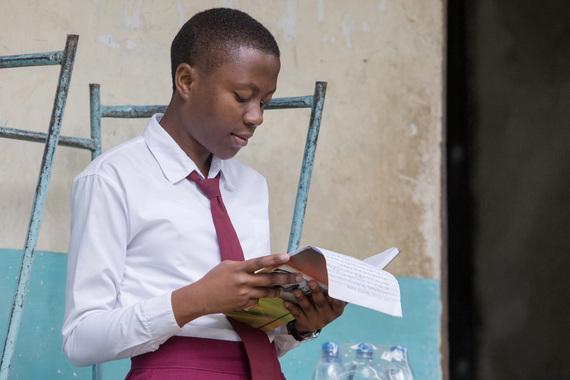 AfricAid's monitoring and evaluation framework includes an assessment of changes in resilience among beneficiaries using the Resilience Competencies Scale (RCS) developed by Dr. Robert Henley and his colleagues at the Swiss Tropical Public Health Institute.
Kisa is a two-year program and the first group of beneficiaries to be surveyed commenced in 2014. They will be surveyed again after having completed the Kisa training. While it will be another year before the follow-up survey is conducted, AfricAid leaders say they are already seeing signs of increased resilience among Kisa Scholars.
Matilda* is 21 years old and was born in an urban slum of Arusha, Tanzania. She grew up in an extremely violent household, which caused anxiety and distress. Matilda says she failed her Form 4 secondary school exams because of the family violence. This left her feeling "like a failure" and she worried about what people would think. Neither of her parents went beyond primary school; there was significant pressure on Matilda to do well and demonstrate that the money invested in her education had been well spent.
In 2013, Matilda decided again to attempt the Form 4 examination so that she could continue to 'Advanced Level' studies - Forms 5 and 6 - in the hopes of going on to university. She also joined the Kisa Project. Matilda is now waiting for her Form 6 results and, having studied hard, expects them to be good. Doing well will mean she can pursue her dream to study international law.
Matilda says that Kisa taught her about thinking positively, even when there are challenging things going on in one's life. It helped her to understand herself, to make decisions that were in line with her own values, and to discover her leadership potential. She felt more empowered and came to realize what she was capable of. She has a vision for her life now and is determined to pursue it.
Tumaini*, age 18, also grew up in Arusha and is the youngest of four children. Her father died when she was three years old and she was raised by her mother, who supports the family by selling snacks to small retail outlets. When Tumaini heard about Kisa, she felt it was "just what she needed." Tumaini describes how she struggled to concentrate on her studies and the dramatic impact this was having on her grades. She decided to be proactive and went to her Kisa mentor for advice. With support from her mentor, she was able to identify alternate ways of studying that would help her to concentrate.
Thanks to her Kisa training, Tumaini has been able to develop techniques for handling other challenges that come her way. Thinking it through; being proactive; identifying a range of solutions; and getting other people's ideas and advice are critical. This will prepare her well as she, too, waits for her Form 6 exam results and, she hopes, a place in university.
One of the things that both Matilda and Tumaini did when facing their respective challenges was to seek the advice of their Kisa mentors, each of whom has been trained to support secondary school girls. Mentors have weekly contact with mentees and teach practical skills such as being pro-active, setting goals, problem-solving, public speaking, networking, personal empowerment, and communication skills. Dr. Henley says that developing these kinds of "internal resources" is critical to the process of building resilience.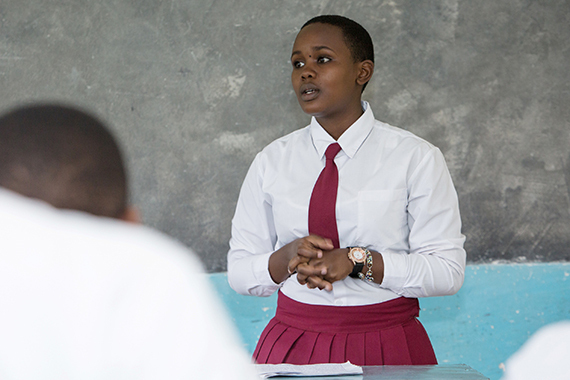 Dr. Henley notes that while resilience has entered the popular lexicon and is frequently discussed, our understanding of resilience is in its early stages; there is still much to be learned. AfricAid expects the first lot of RCS data to be available in late 2016 and we look forward to seeing what kinds of results the Kisa Project produces.
*Names have been changed.
References
Henley, R. (2010) 'Resilience Enhancing Psychosocial Programmes for Youth in Different Cultural Contexts: Evaluation and Research', in Progress in Development Studies, vol. 10, no. 4, pp. 295-307
Henley, R. (2015) Personal Communication via email, 16 July 2015
Obrist, B., Pfeiffer, C. and Henley, R. (2010) 'Multi-layered Social Resilience: A New Approach in Mitigation Research', in Progress in Development Studies, vol. 10, no. 4, pp. 283 - 293
Related
Popular in the Community