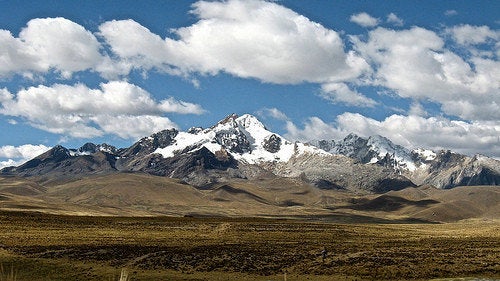 How do you bring the world to a remote Andean village? More than the world, how do you give kids in your birth village access to knowledge beyond the school curriculum and local folklore?
For Consuelo Pasco it's a question that plagued her all her life. She grew up in Yauya, a village nestled in the Peruvian Andes too small and remote to be found in Google maps. She left to get her education and taught in Lima for years.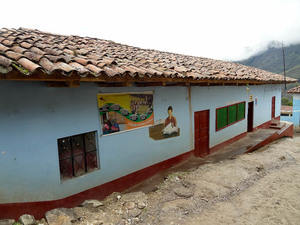 Upon retirement, in a fast-paced world she no longer recognized, she saw the future generation of children in Yauya falling further and further behind their city counterparts. Cut off from Lima by the imposing Cordillera Blanca mountain range, save for a small passage 4000m/13,000ft above sea level, she went back to the basics to solve the problem.
Yauya has only been electrified since 1999. Even in 2012, Internet penetration is still a ways off, but Consuelo was getting started in 2005. She started a non-profit organization called Jatun Nani, which means "long journey" in Quechua, the pre-Incan language still spoken throughout the Andes.
Using her contacts in the education world, she focused her efforts on starting a library in Yauya. Getting the books over the mountain range wasn't easy, but she did it. She created a program called "atrapando el mundo en parablas" or "capturing the world in words." The program has six components:
Using the library as a learning, reading, and entertainment center
Taking books to rural schools and lending them out (traveling library)
Providing materials for mom and baby to start the learning and bonding process together (pre-school at home)
Teaching local teachers to be more effective educators
Cultural exchange
Dissemination to help other communities and attract more resources
But that wasn't good enough. A trip to the center of Yauya where the library is located would require half a day of walking or more for many residents. Consuelo's next focus was to build libraries in the elementary schools, ensuring books are within easy reach of all of Yauya's children. Right now 11 of the 15 elementary schools have fresh libraries. Financial and book donations are being sought for the remaining four.
Caught between her Yauya roots and her adult life in Lima, Consuelo also wanted to do something to benefit the community she's called home for so many years. While giving a radio interview in Lima opportunity struck. The owner of a construction company saw a great fit between Jatun Nani's mission and his employees.
The employees live in the impoverished outskirts of Lima and have two hour commutes in each direction. They don't get to spend much time with their families during the week and books aren't very accessible to their kids despite being in the city.
Consuelo's filled this void by creating a "Mobile Library" at the construction site. Employees can borrow books at any time and both adult and children's books are available. For most of the employee's kids, this is the only way they'd be able to get lost in the adventure of a great book, or be read a soothing bedtime story.
Saturdays are a half workday and Consuelo organizes events throughout the year for the employees' families. When I was there the kids and fathers prepared Mother's Day cards while mothers were spoken to by a women's health expert. A professional storyteller then captivated the audience using props, many different voices, and an interactive story.
The causes of book inaccessibility in the city and in the village may be different, but Consuelo has figured out a way to fill the void in both cases. As a retiree in her 60's she has left indelible impacts on two very different communities that both represent home for her. As she continues building libraries at elevations over 10,000 feet, she inspires not only the notion that it's never too late to make a difference, but also the notion that combining your passions and your desire to help others is a recipe for unbridled success.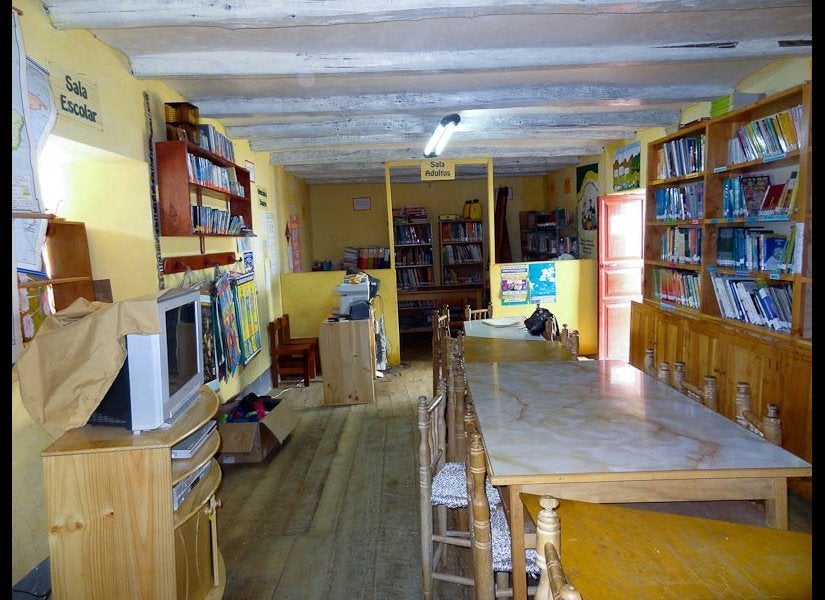 Jatun Nani's Projects
Related
Popular in the Community