In light of the slew of recent devastations by disasters across the United States, as well as globally, I had a chat with Scott Aronson, Principal at Russell Phillips & Associates (RPA), a JENSEN HUGHES Company, and Mike Crowley, VP of Development, Healthcare, at JENSEN HUGHES about the impact of their work in improving the landscape of life safety and emergency management.
Preparing for disasters – hurricanes, floods, fires, power outages, and active shooter incidents – is a concern that we all have in mind, an anticipation of how we will remain safe. When you are responsible for the safety and lives of vulnerable people, the preparations require constant effort and the anticipation is tremendous.
Envision a fire within a hospital where patients are incapable of protecting themselves. The healthcare worker is dedicated to people who cannot provide for themselves, and to giving them the care they need and deserve. Hospital leaders rely on staff, the safety of the building, and electronic records that provide crucial information about those patients. How will the building protect patients and staff? How will patients be evacuated or moved to safer areas of the building? How will the staff react, and how will everyone stay informed about patient needs? No one wants to see those who are dependent on them forced out of their facility, exposed to the elements, or forced to endure long-lasting chaos resulting from a catastrophic event.
What does life safety engineering entail? What kind of tools and resources are provided to healthcare organizations and hospitals?
Hospital leaders and staff are called upon to prepare for the seemingly ever-increasing intensity and volatility of disasters. They must comply with complex regulations established by regulatory, government, and accreditation agencies. And they work to implement the best practices and highest standards for Life Safety, Fire Safety and Emergency Management.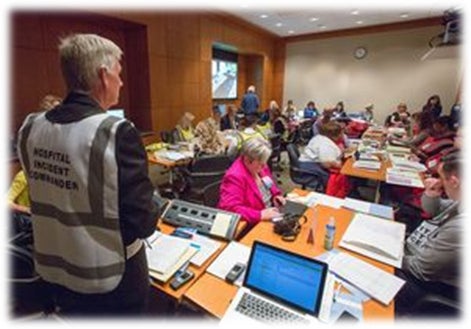 How will JENSEN HUGHES' acquisition of Russell Phillips & Associates impact their dominance in the safety industry?
JENSEN HUGHES addresses life safety with a deep breadth of engineering expertise in building design and infrastructure, that provides the foundation for life safety and its resulting practices. RPA adds to the humanistic aspects of life safety, fire safety, and emergency management: support, consulting, and hands-on training to ensure the welfare of patients and minimize risks to staff. RPA has exclusively served healthcare organizations for 42 years.
JENSEN HUGHES is an established global leader in risk-based science, dedicated to expanding the science of safety; RPA has a long-standing reputation for technical excellence, innovative technology, and quality service provision. The alignment of our two firms deepens the existing talented team of engineers, scientists, consultants, and professionals who succeed in providing solutions to increasingly complex healthcare problems.
As experts in the industry, would you say that there continues to be a gap between what is most effective to maintain a safe environment and procedures for their facilities, with what is actually done?
The challenges are many in maintaining a safe environment. One challenge is bridging the gap between day-to-day operations and what actually happens in an emergency. The leaders activate an internal disaster Command Center and they work to gain control of the situation in an effort to lessen the possible threats to patient safety. A foundation for their success is having a building infrastructure engineered for, and continuously assessed for, safety. All of this is complemented by a trained, competent staff that has experience with drill exercises that simulate realistic fire, smoke, and other disaster conditions. This includes specialized training in high acuity units, such as neonatal ICU and adult critical care. Technology tools will be used during both exercises and disasters to provide leaders with situational awareness, enhance communications, and ultimately capture data for rapid response capabilities. Technology also contributes to the monitoring of problems and shortcomings.
How does JENSEN HUGHES incorporate the latest in innovative technology to improve the way that healthcare organizations safeguard their facilities?
RPA Navigator is a technology platform designed to manage a disaster in an automated fashion. It will support how well an organization is able to address and manage natural disasters, technological disasters (such as loss of emergency power), and human events (such as active shooter incidents). This will also incorporate the JENSEN HUGHES Academy Learning Management System for Continuous Education which is a powerful resource for staff training.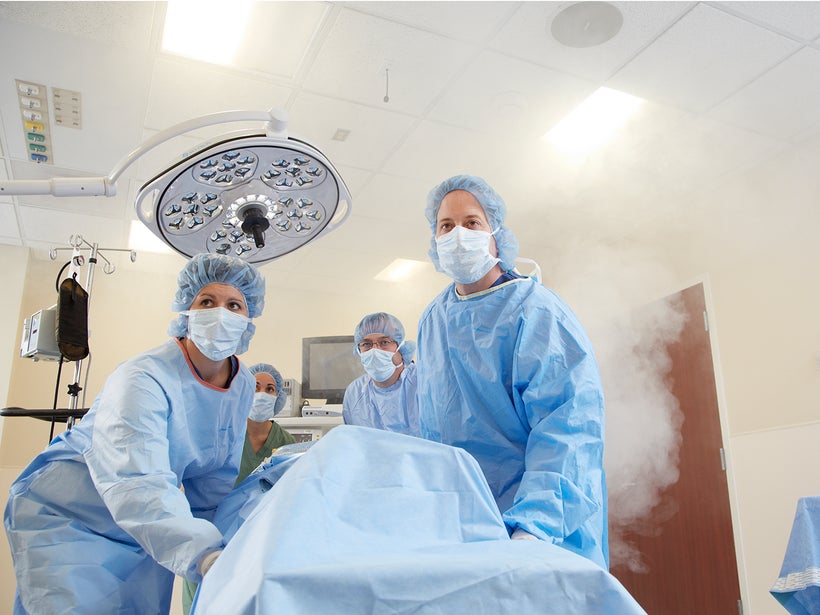 As experts in the fire protection and life safety engineering industry, what's next for JENSEN HUGHES maximize their impact and reach in the emergency management industry?
The healthcare industry as a whole is responsible for vulnerable people, so it is heavily regulated. This has forced major changes in compliance in recent years which include a 2016 update to Life Safety Code® (2012 Edition of NFPA 101 to address the buildings ability to suppress or contain a fire) and a new Centers for Medicare & Medicaid Services (CMS) Emergency Preparedness Rule, enforced as of November 2017. As we enter 2018, we face massive changes in the healthcare industry and the emergency management environment. JENSEN HUGHES will further develop its strategic initiatives for methods to reduce risk, liabilities and unnecessary expenditures and develop tools that will transform the use of technology in healthcare and all markets. JENSEN HUGHES currently provides services in 100+ countries, with 70+ offices worldwide.
REAL LIFE. REAL NEWS. REAL VOICES.
Help us tell more of the stories that matter from voices that too often remain unheard.
This post was published on the now-closed HuffPost Contributor platform. Contributors control their own work and posted freely to our site. If you need to flag this entry as abusive,
send us an email
.