"Higher education is now ground zero for disruption," said Todd Hixon in a Forbes column, questioning the value, cost, and the antiquated business model of higher education. That said, there are a number of brilliant CIOs in higher education who are actively leading digital business transformation projects, aimed at minimize institutional disruption and improving the experience of the student, faculty and administration. With the underlying forces of mobile, social, cloud and the rising costs of higher education coming to a head, Georgetown University appointed the former CIO for the US Marshals, Lisa Davis, to lead IT and business transformation across the 225 year-old institution.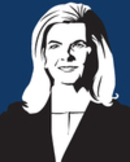 Lisa Davis, (Twitter: @LisaDavisCIO) CIO of Georgetown University
As CIO for one of the top 25 academic and research institutions, Davis' mission and vision includes enabling a seamless intuitive experience for their 18,000 students between where they live, where they socialize and where they learn. To bring this technology to the forefront and to enable technology to enhance their current academic research solutions, Georgetown has launched a five year modernization strategy to tie all of the disruptive technologies that are occurring into the University today as they build the University of the Future.
As our most recent CXOTalk guest, Davis gives advice for how Universities need to respond to the disruption of today as they build the University of the Future.
7 Steps for Building the University of the Future:
1. Embrace the disruption: The consumerism of IT (social, mobile and cloud) has impacted every industry, and has left Universities to figure out how to serve and meet the needs of this next generation of students who have grown up with technology, the "digital natives" as Davis puts it, that are coming on campus. Looking at mobile alone, Georgetown University has 18,000 students coming to campus with their mobile device, creating an obvious need for mobile and Wi-Fi. "We have seen a 30% increase in Wi-Fi connectivity in just the last 12 months and that continues to grow year-to-year," says Davis.
Then there is social, which is at the forefront of Georgetown's transformation, not just from the context of Facebook or Instagram, but as a critical component of how they do their daily business and integrating social into enterprise applications. The cloud is key for allowing anywhere, anytime, anyplace computing and over the last two and a half years, Georgetown has led with Cloud technologies and was the first institution to take their HR payroll and finance into the cloud. Add to this list the cost of education today and the rising cost of student debt, which averages 25,000 per student, and you can see how education truly is the ground zero of disruption.
As a thought-leader, Georgetown is trying to leverage the disrupters that are occurring today and embrace them into how they are doing business, how they think about their courses and how they embrace technology in those courses. They are also doing a lot of experimentation around the core curriculum and thinking about how that core curriculum will change to meet the future needs of students.
2. Don't underestimate the value of institutions - Does the University of the Future contain walls or is it flat? With online learning taking hold, many people question the value of a brick and mortar institution today, but Davis thinks Georgetown's president, John DeGioia says it best when he talks about the value of institutions today being centered around three things: the formation of human beings, the ability to really explore life's most important questions and doing it for the common good.
"In order to embrace and stay authentic to our mission and values as technology and these other disrupters keep shaping us to build this future University, we do believe there is value in a brick and mortar institution because of those things that our president talks about, yet, I think we are very open and adaptive to figuring out how we can embrace the rest that is occurring," says Davis.
3. There are lessons to be learned from online platforms - Georgetown has a partnership with edX, which is the Harvard and MIT Consortium and they began experimentation in MOOCs (Massively Open Online Courses) two years ago. This fall Georgetown has three new MOOCs coming out after a lot of analysis and research to find out what was the best fit for the University in terms of experimenting with this new platform.
Davis says that what's interesting is what MOOCs taught them: "This is where the experimentation and the lessons learned really come into play as we start building and shaping the institution of the future. MOOCs showed us what parts of our curriculum were generic and interchangeable and what parts can be pulled out of the curriculum and delivered at a lower cost, as we move toward the imminent three-year BA/MA degree. MOOCs really forced all of us in higher education to think about how we would embrace and incorporate online learning as we start making these curriculum changes and building our Universities for the Future."
The beauty of online platforms is that they help students (and faculty) track their progress. "One of the reasons we did the experimentation with the MOOCs and the partnership with edX is that we really wanted to understand and have access to the data of how people learn, how we improve the learning and how we improve student outcomes. We are very interested in the data we have gained from our MOOCs experimentation as well as our online platforms today," said Davis. From a student perspective, the lecture is captured, so they can repeat that lecture as many times as needed to better understand the concept of what was being discussed in class.
4. Don't put the cart before the horse - When Davis came to Georgetown two and a half years ago, it's hard to believe that they had zero mobile presence. Today, they have 35,000 students, alumni and faculty engaging on a mobile platform. But before University IT departments can begin to innovate, Davis says they first need to prove that they can provide the basic IT infrastructure services: "I don't think that innovation occurs unless first and foremost, you deliver and show results and provide the basics. I'm a big believer in first things first to make sure that IT is delivering - whether it's keeping the networks running, delivering Wi-Fi services or making sure that our applications stay up and running, all contribute to beginning to build trust in the idea that IT is no longer a service provider, but a partner."
As Davis looked at innovation and digital transformation at Georgetown, she focused on doing the basics and building upon those successes and delivering a record of results and performance, while at the same time leveraging the digital disruptors that the students were demanding by delivering a mobile platform. To ensure they weren't making those decisions in a vacuum, Georgetown engaged their stakeholder community and students to help them figure out what was important to them on these mobile platforms. For example, they learned that surprisingly, one of the most important apps to students is laundry alert and where the next bus is.
"Today, digital transformation is at the forefront of what we do and how we embrace that into our technology strategy here at Georgetown," says Davis who leverages technology for everything from gamification with new student orientation, to piloting a mobile identity with students for two factor authentication and access to buildings, dining halls and their dormitories, to using GPS tracking to make students aware of all the events that are happening around them as they walk around campus.
5. Deliver technology from a single pane of glass - As technologists, University CIOs need to think about how they continue to integrate all of their applications, services and capabilities so student's don't have to login separately to different applications. Georgetown is looking at how to make that single pane of glass view to allow applications to integrate seamlessly from a back-end infrastructure standpoint with a GUI that seems to allow users to move from one app to another and to allow them to collaborate between these different applications. Davis thinks this intersection will occur at Universities with the help of Cloud solutions and mobile apps.

6. Use technology to enhance the learning experience - Technology today is table stakes. To remain competitive the technology really has to be enhancing the learning and the academic missions of the University. "No matter what company or organization you work for, the key to leading any transformation is understanding the business and the mission and figuring out how technology can be used to really drive and enable that even more," says Davis.
For higher education, Davis feels that institutions will differentiate themselves by how they personalize the learning experience of their students. Davis seeks to build a faculty toolbox that is comprised of tools that make that faculty member or professor the most efficient and effective that they can be, while at the same time thinking of how they can use technology to enhance the learning experience of their students as they develop their services and capabilities, modernize applications and build mobile platforms.
7. Understand and leverage the Internet of Things - Davis is excited about wearable technology and thinks the Internet of Things (IoT) is going to have a huge impact on the University of the Future. She says that from a campus and facility perspective there are many opportunities to merge technology with facility planning to impact revenue, such as having sidewalks that are able to detect temperature or ice changes so that heat is automatically activated and using sensors in their buildings to detect that there is no longer any people in the buildings so the temperature can be turned down.
More personalized devices means more opportunity to capture data to be used to make better decisions. Georgetown uses data from their new student orientation with their mobile app to find out what events students are attending and how are they communicating to one another. They will also be delivering their first data warehouse, partnering with Salesforce to think about CRM from an enterprise standpoint and how they pull that data thread from undergraduate to graduate to alumni to capture the data that is occurring to give them a better picture of who their customers and stakeholders are on campus.
You can watch the full interview with Lisa Davis here. Please join me and Michael Krigsman every Friday at 3PM EST as we host CXOTalk - connecting with thought leaders and innovative executives who are pushing the boundaries within their companies and their fields.
Related
Popular in the Community