Picture your attention span as a sunbather on a beach, and media as the force driving the waves.
Day after day, year after year, waves roll in, and take sand back out to sea.
Your attention span, and your childlike ability to play for long periods of time, naturally erodes as it's diverted by media.
It's impossible to even notice the change while it's happening.
Until, years later, the water is lapping at your ankles.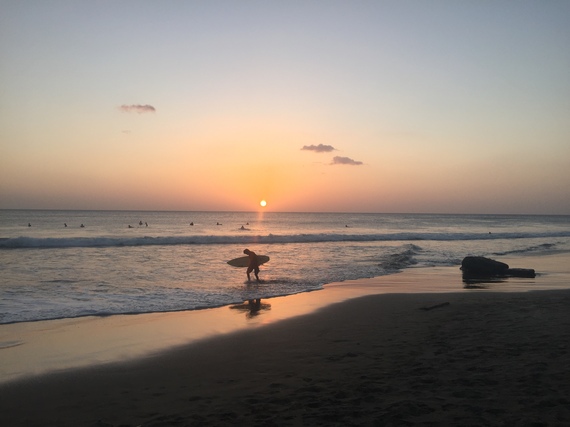 TV produces little baby waves, waves that are fun for little kids to splash around in.
But the internet is an overhead surf break, constantly rolling in on the beach and accelerating erosion of your attention span.
And over time, your ability to spend time focusing on one thing has slowly disappeared.
You can always rebuild your beach.
The right wave pattern will bring in new sand, and it's very easy for you to create that wave pattern in your life.
You only have to do one thing: sunbathe!
Lie there, doing nothing except for being with yourself, your friends and family, your thoughts, and your cold iced tea.
Whether you call it meditation, mindfulness, or just doing nothing -- adding stillness to your life will naturally rebuild your ability to pay attention.