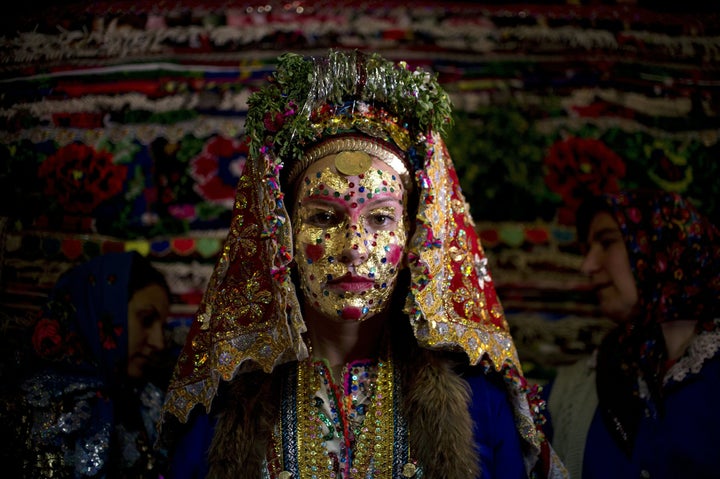 Love is one of the most common human emotions. But it's celebrated in extraordinarily different ways around the world.
In the remote village of Draginovo, Bulgaria, Muslim brides are returning to the old tradition of gelina, or face painting, to mark their transition into married life.
Emilia Pechinkova is one of those young Muslim brides. The 24-year-old is a Slavic Muslim, part of a group often referred to as Pomaks. The elaborate wedding rituals of the Pomaks were suppressed while the country was under communist rule.
In an effort to recapture their forefathers' customs, Pechinkova and her fiance Tsanko Perchinkov celebrated their love during a traditional three-day wedding ceremony, according to Getty. The festivities were captured by photographer Nikolay Doychinov on April 22 and 23.
During the gelina, Pomak brides are painted over with a thick cosmetic creme mask called belilo. An expert make-up artist spends up to two hours applying the mask and embellishing it with sequins arranged in floral patterns. Then, the artist applies lipstick and darkens the bride's eyebrows. According to CNN, the face painting process is a symbol of the bride's purity.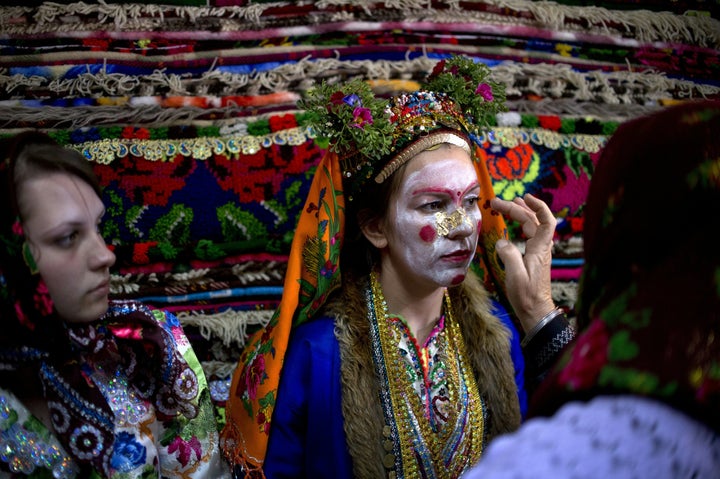 In order to keep the mask intact for the next several hours, the bride usually keeps her face very still. After an imam says a blessing, she is escorted by her family members out of her childhood home and to her groom's house, where her husband will take off her makeup.
Today, Muslims are the largest minority religion in Bulgaria, making up about 8 percent of the population.
Scroll down to see images of this fascinating wedding ritual.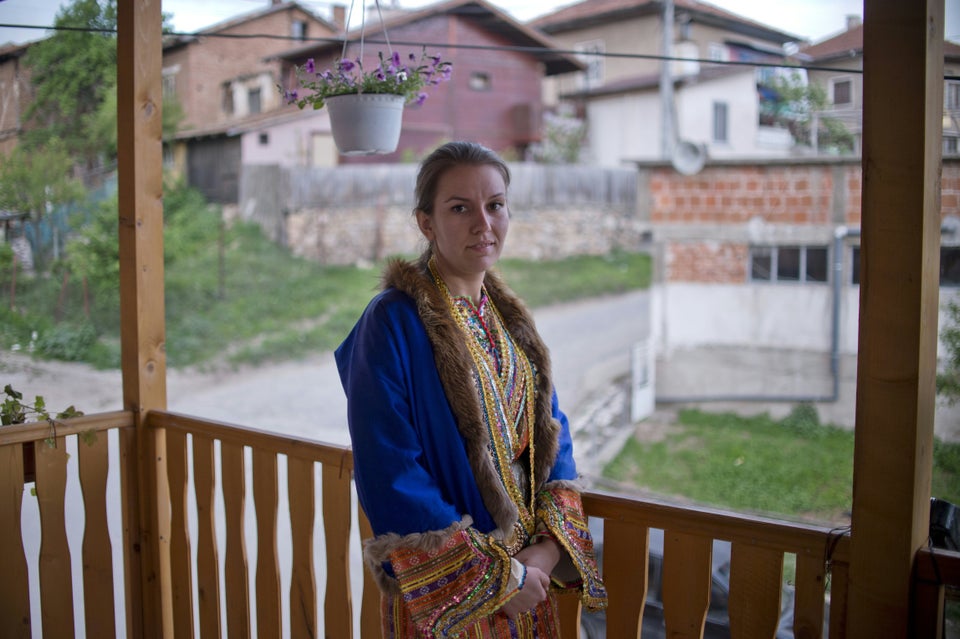 NIKOLAY DOYCHINOV via Getty Images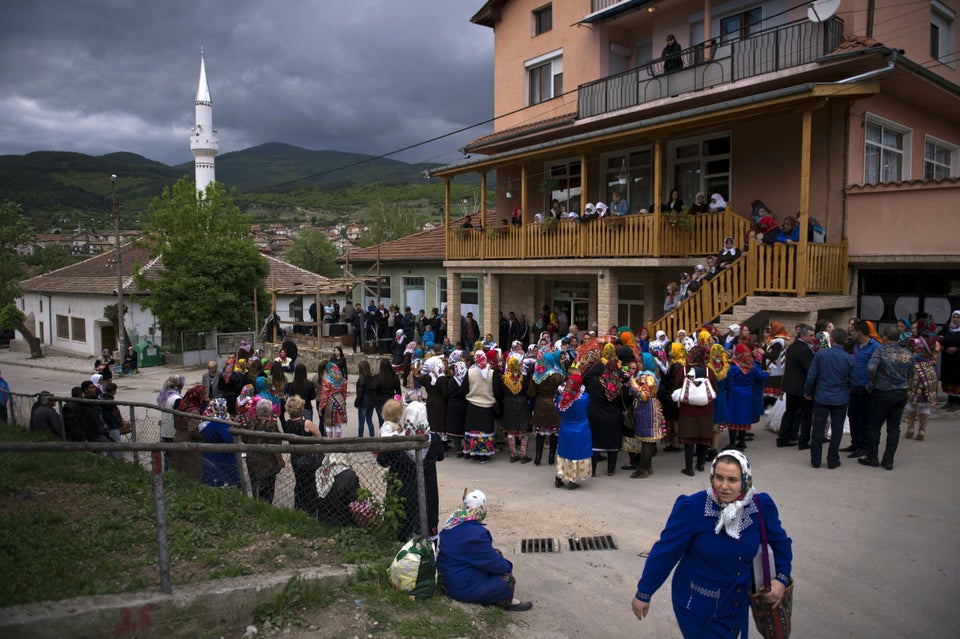 NIKOLAY DOYCHINOV via Getty Images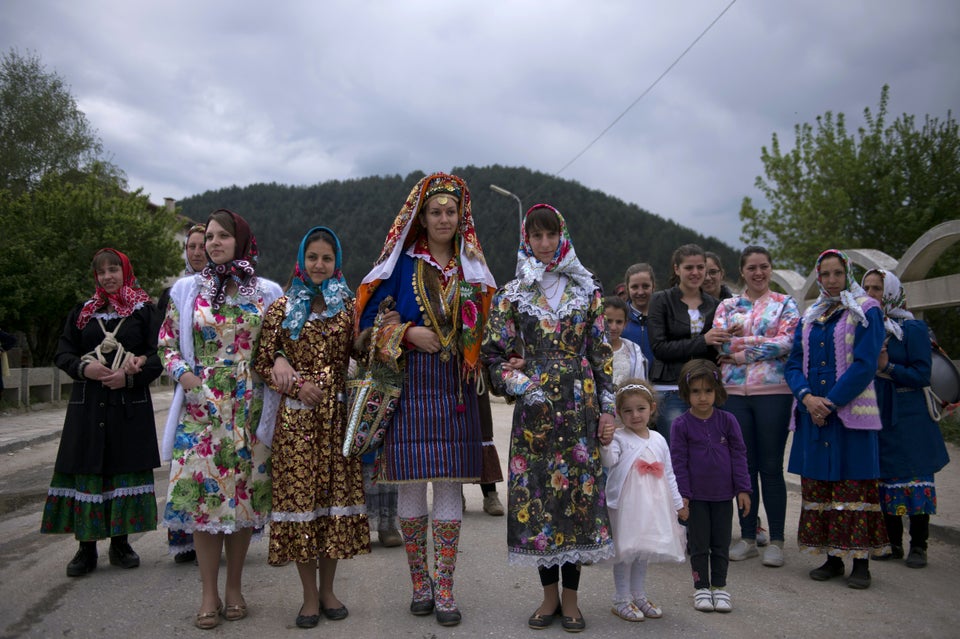 NIKOLAY DOYCHINOV via Getty Images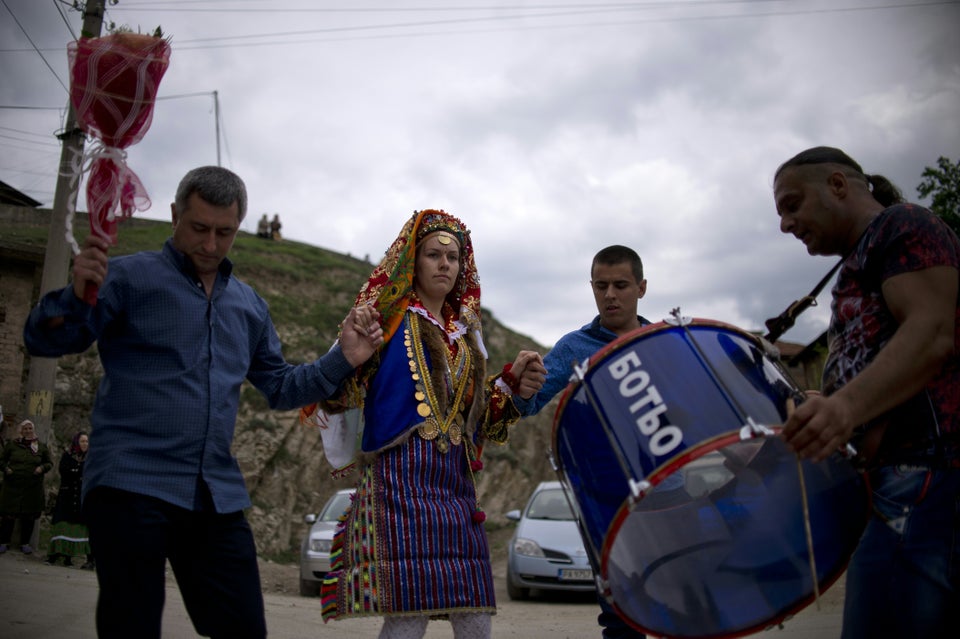 NIKOLAY DOYCHINOV via Getty Images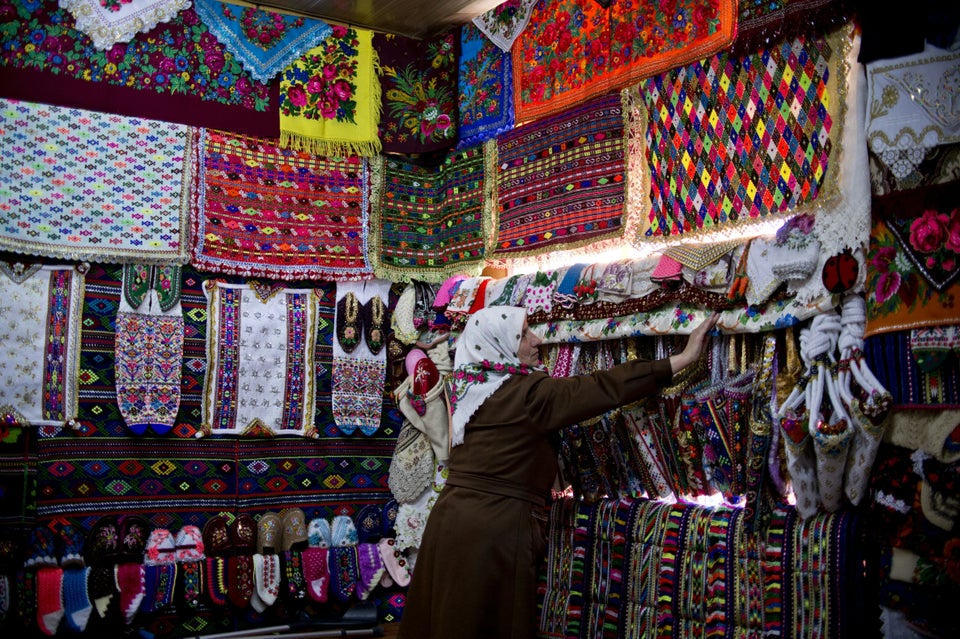 NIKOLAY DOYCHINOV via Getty Images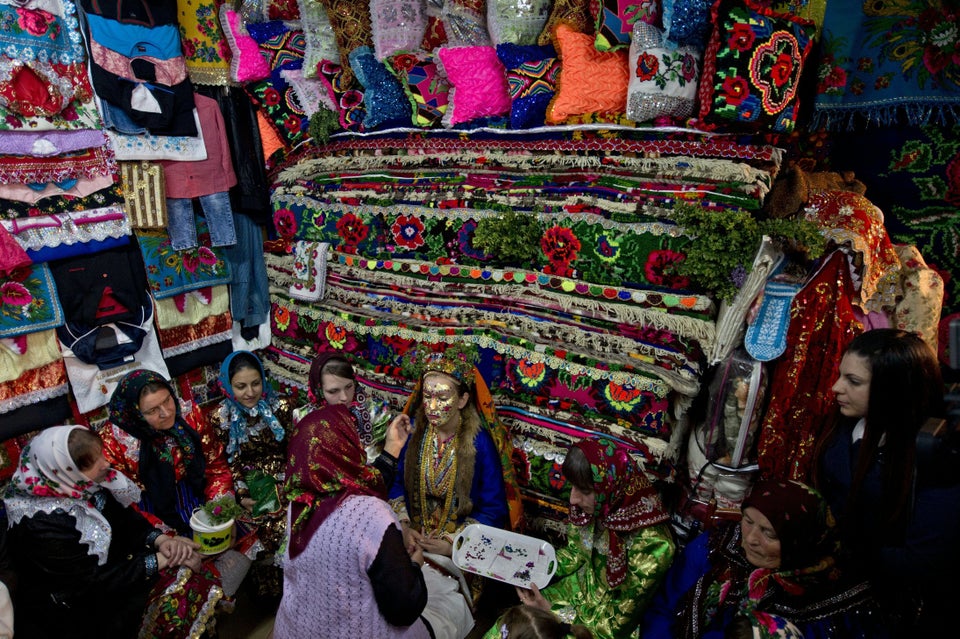 NIKOLAY DOYCHINOV via Getty Images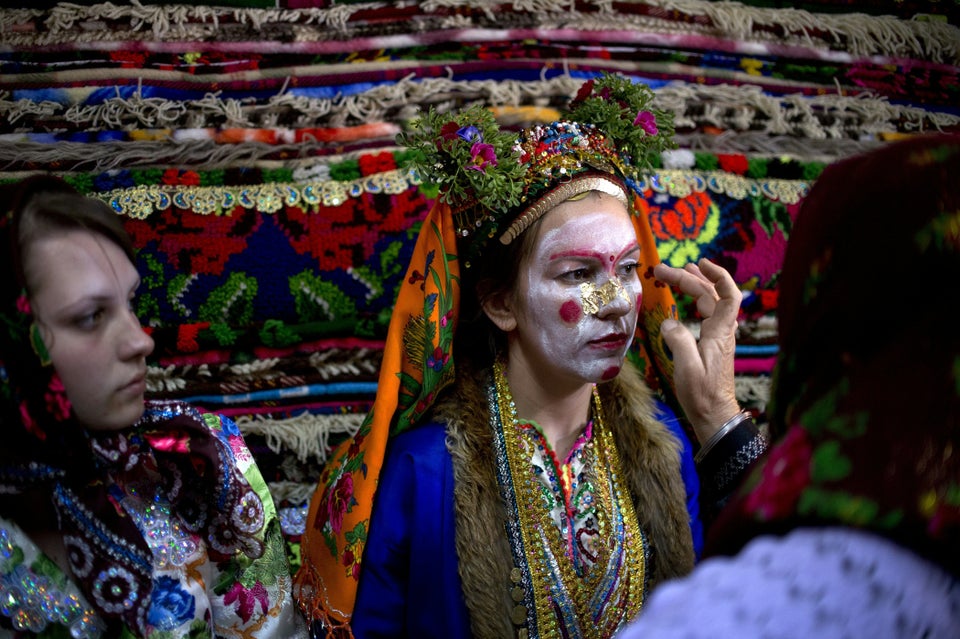 NIKOLAY DOYCHINOV via Getty Images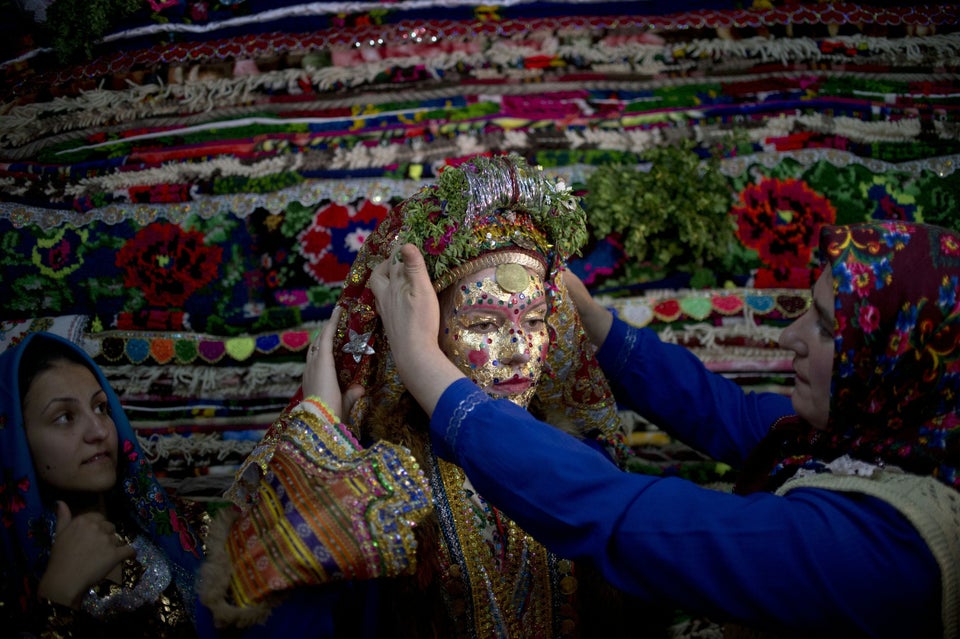 NIKOLAY DOYCHINOV via Getty Images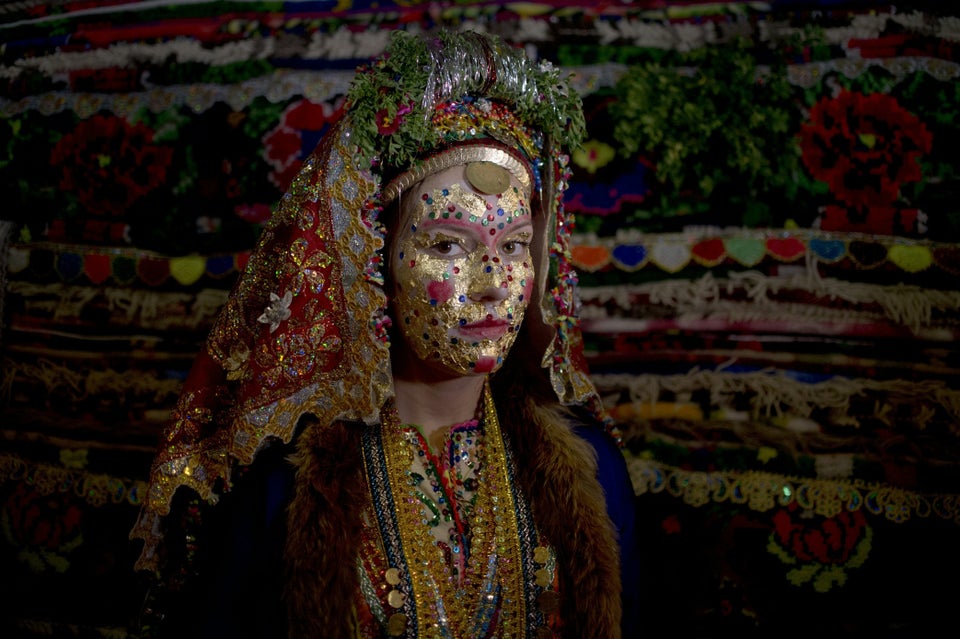 NIKOLAY DOYCHINOV via Getty Images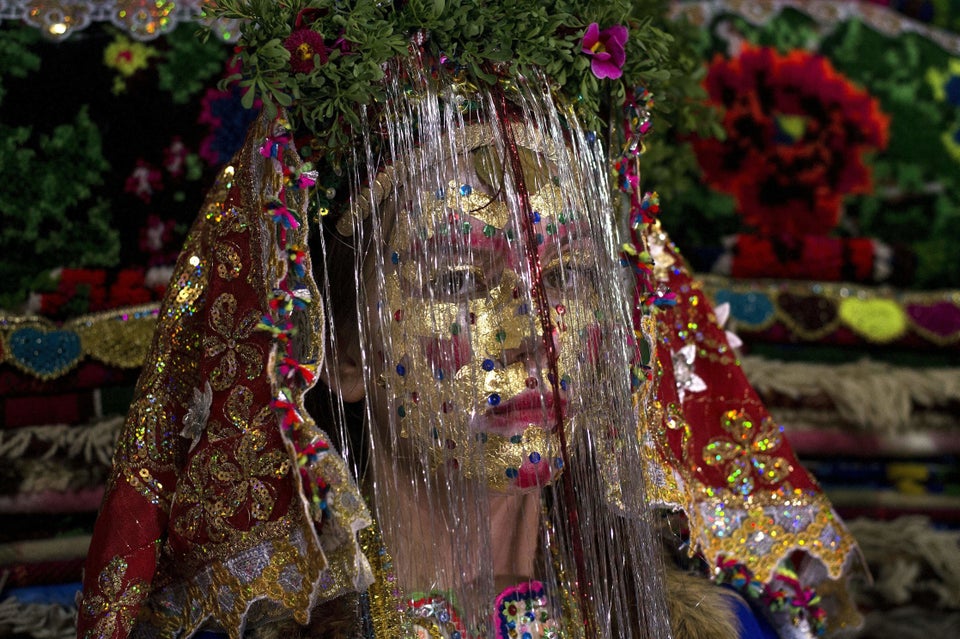 NIKOLAY DOYCHINOV via Getty Images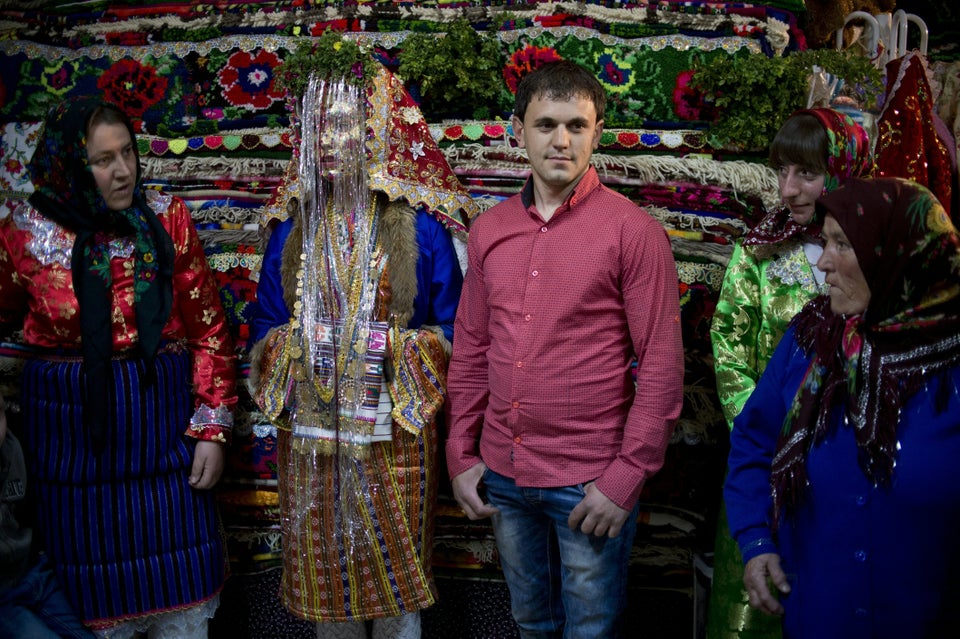 NIKOLAY DOYCHINOV via Getty Images
Related
Popular in the Community