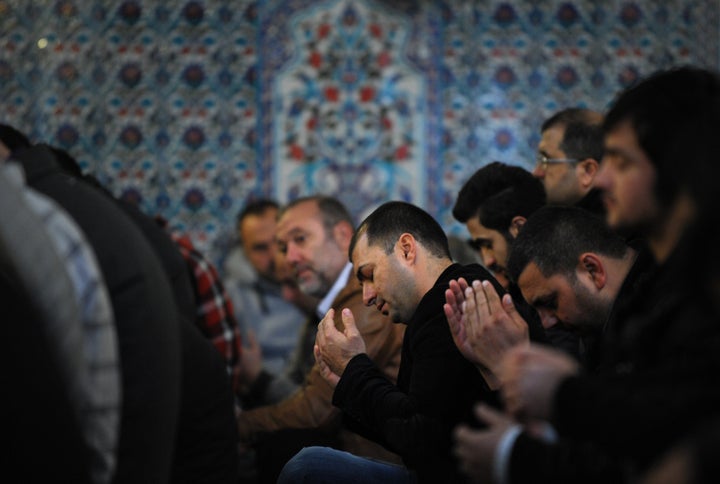 SOFIA, April 5 (Reuters) - Bulgarians set aside religious and political differences on Friday at the start of three days of prayer, as President Rosen Plevneliev sought to heal rifts following protests over poverty and the deaths of four men who set themselves on fire.
The country has been rocked by demonstrations which brought down the centre-right government in February and in particular by the self-immolations highlighting low living standards and suspected corruption among the political elite.
The prayer initiative, which drew more worshippers than normal to mosques on the Muslim day of prayer on Friday, came after Plevneliev met leaders of the dominant Orthodox Christian church and minority Muslim, Jewish and Catholic communities.
Orthodox Christianity accounts for more than 80 percent of the 7.3-million population of Bulgaria, a country where 45 years of Communist rule undermined its influence.
"We need to have more hope and believe that we can pull through," Plevneliev told reporters at his presidential offices. "As we face up to the challenges, we should draw lessons and believe more.
"We need solidarity - personal, human, fraternal solidarity," Plevneliev added. "Let us look after the sick, give a hand to a neighbour who is in distress. Let us not leave people alone."
Special prayers will be held at mosques across the country, the synagogue in the capital Sofia and all Bulgarian Orthodox and protestant churches over the next three days. The Armenian church will also hold prayers on Friday, Saturday and Sunday.
The Orthodox Church has already expressed concern about the recent wave of self-immolations, with newly-elected Patriarch Neofit urging his followers not to take their own lives "under any circumstances".
"Bulgarians must not fall victim to hopelessness," he said.
Images of people setting themselves alight in protest, a new phenomenon in the country, have shocked Bulgarians.
The most famous case was that of 36-year-old artist Plamen Goranov, who died last month after setting himself on fire in the Black Sea port of Varna while holding a poster protesting against the city's mayor, who subsequently resigned.
Underlining the level of concern over such cases, the health ministry has ordered public hospitals to offer free psychological counselling to people contemplating suicide.
"I will burn a candle and will pray for an end to the suicides," said Yordanka Koleva, a 69-year-old pensioner, outside Sofia's main cathedral, St. Alexander Nevski. "We have to be strong and patient even during the crisis."
Widespread protests over low incomes and a political elite accused of maintaining a corrupt system since the collapse of communism in 1989 forced the resignation of the cabinet led by Boiko Borisov.
New elections are set for May 12, and, although Borisov's centre-right GERB party is leading in the polls, it is unlikely to command a majority and will have to try and form a coalition.
People in the Balkan country, the European Union's poorest member, earn an average monthly wage of 400 euros ($510) and pensions of less than half that.
($1 = 0.7780 euros) (Reporting by Angel Krasimirov; editing by Mike Collett-White)

Related
Before You Go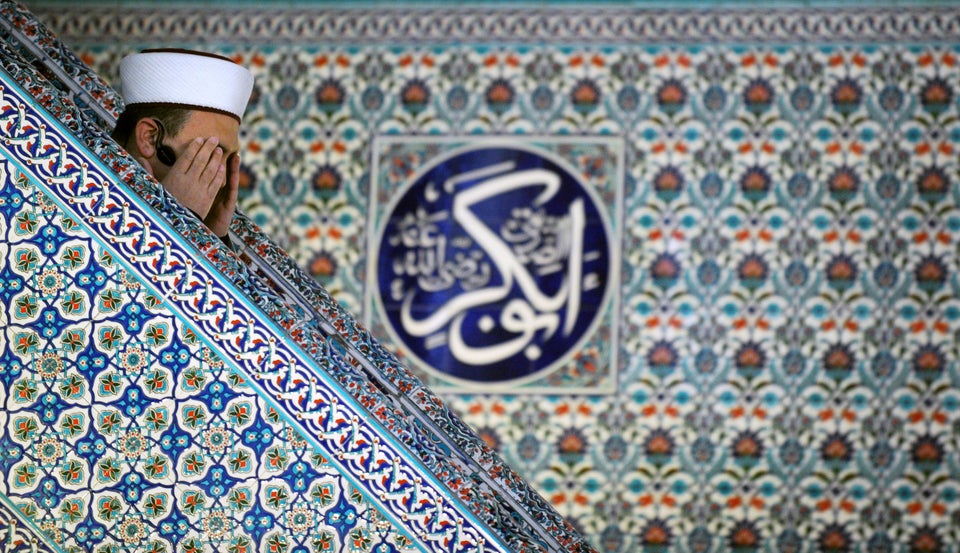 Bulgarians Unite In Prayer
Popular in the Community