Of the thousands upon thousands of selfies snapped every day, a few are hilarious, others awesome, but some are just a touch too extreme.
Selfies at funerals are surely high on that list, but so -- as we've learned this week -- are selfies taken at the risk of extreme injury. In this photograph, which went viral this week after being posted on Reddit , a man is pictured taking a selfie as he sprints away from a herd of rampaging bulls.
"There is no winning, this is not a race. You just choose your spot on the course and you stand there," organizer Rob Dickens told the Houston Chronicle of the event. "Then, when you see the bulls coming, that's when you have to decide."
Addressing the danger of getting gored by a bull or trampled, Dickens added that "we don't want people to die, but it may someday happen."
It seems, therefore, that the risk facing the man in the photograph -- who has been identified only as "Christian" -- was very, very real.
"[Christian] may have nailed the most extreme selfie of all time," commented Mashable of the daredevil's antics.
What's perhaps even more impressive is that, as Redditor Westtexashell pointed out this week, Christian's "selfie" was actually a "selfie video."
How he kept his face in the frame for so much of the clip, despite being chased by angry bulls, is beyond us.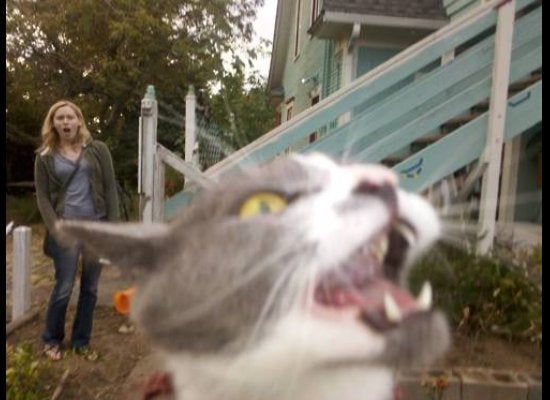 125 Animal Photobombs
Popular in the Community