There's no messing with these pups.
"Our Bulldogs actually broke through the railings on our farmer's porch to confront our guest," the poster explains.
So what does happen? Well, a whole lot of sniffing.
In the video, the two dogs race up to meet the wandering bear as the unexpected guest investigates a bird feeder. The trio then have a standoff until the bear eventually runs off -- or, is chased off -- by the dogs.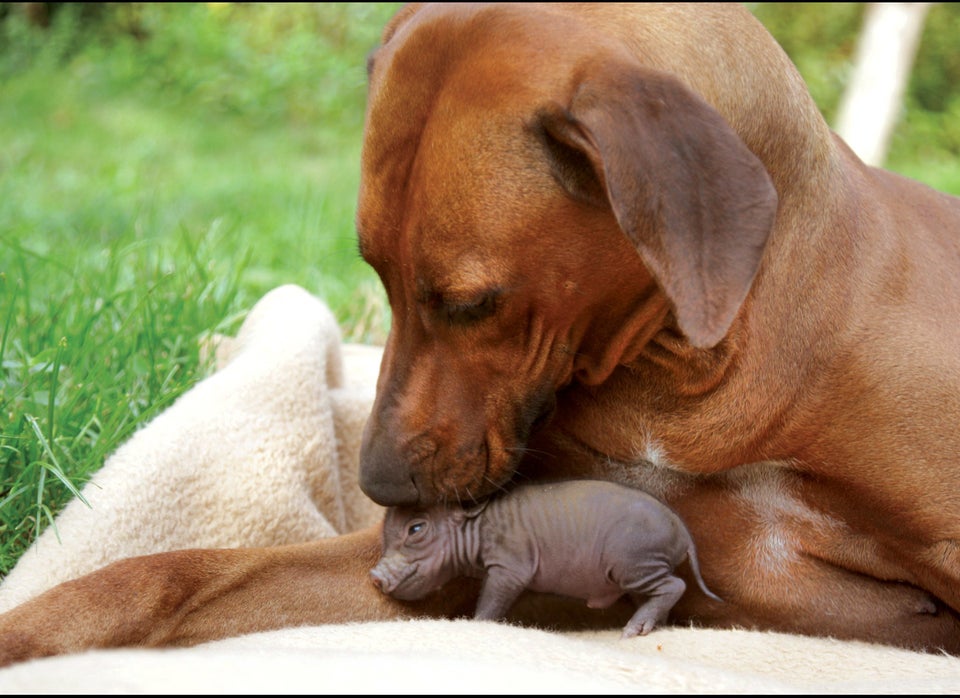 Unlikely Animal Friendships