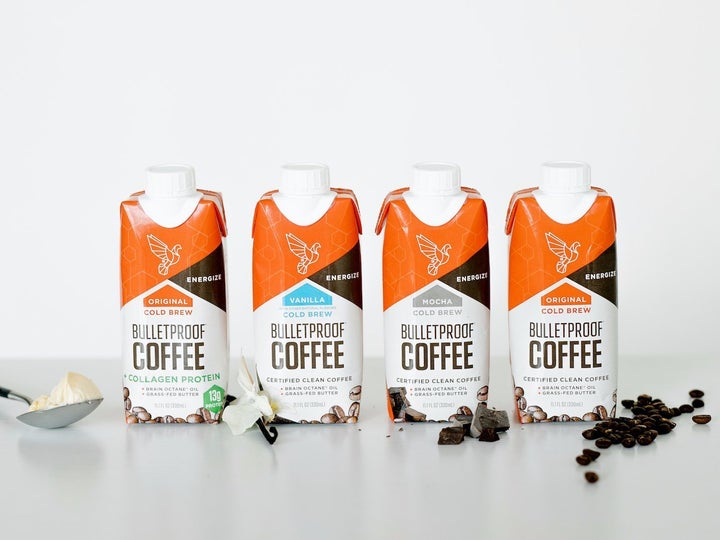 Dave Asprey, CEO of Bulletproof Coffee, brought this drink to us from Tibet. Asprey claims that when he first tried Bulletproof Coffee it had serious positive effects on his health. "I felt a mental clarity come on. Everything just felt easier," Asprey told Business Insider.
Asprey spent many years perfecting his recipe, and his current coffees contain coffee, grass-fed butter, and a proprietary "Brain Octane" oil derived from coconuts.
Asprey announced that Bulletproof Coffee Cold Brew will be hitting the shelves of 400 Whole Foods locations for anyone who wants more fat with their cold brew. It will come in four options ― original, vanilla, mocha, and with collagen protein ― and will sell for $4.99 per drink.
Popular in the Community