A street artist set out to make a poignant point about deadly school shootings with his latest guerrilla stunt.
The British-born artist, who goes by the name Plastic Jesus, added kid-sized bulletproof vests to the children's clothing sections inside three Target stores and one Macy's in Los Angeles.
A label attached to the safety garments reads, "Show how much you love them. Unparalleled protection for your kids." The artist shared photographs of the thought-provoking stunt to his Twitter, Facebook and Instagram accounts over the weekend:
"Back to school? Everything you need for the new term," the artist captioned one set of images on Twitter. "Including Level 3A bullet proof vest."
It's unclear how long the vests remained on display at the stores.
Putting the vests in stores was "intended to be a statement about the 'new normal' of school shootings, where the U.S. seems to accept the slaughter of children is an acceptable consequence of the right to bear arms," Plastic Jesus told HuffPost.
"By many, the blame is placed on everything from violent video games, bad parenting, rock music, lack of God, in fact everything apart from the prevalence of guns in society," he said.
After unveiling a tiny wall around President Donald Trump's star on the Hollywood Walk of Fame in July 2016, Plastic Jesus told HuffPost he tries to "approach art in a way that won't offend people too much."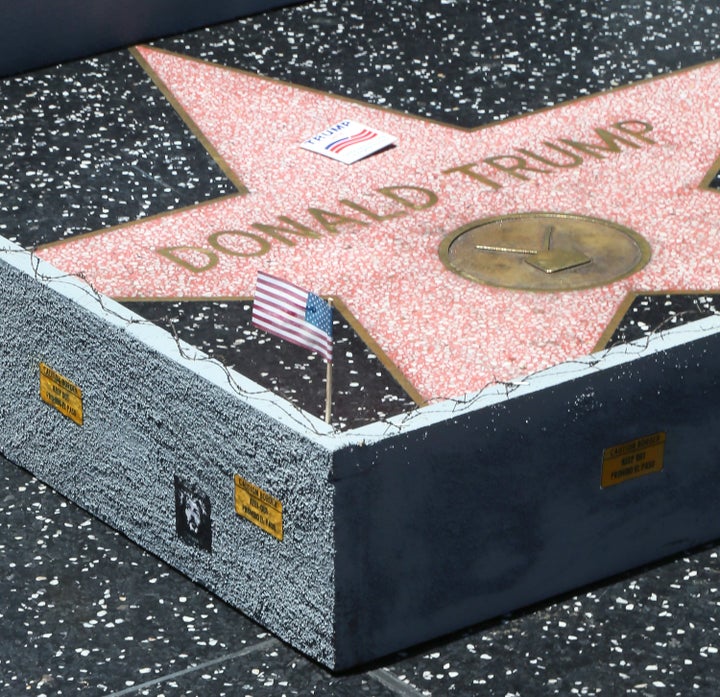 "I just want to get them thinking about policy and politics and news," he said at the time.
In March, he teamed up with fellow artist Joshua "Ginger" Monroe for this sculpture of former movie mogul Harvey Weinstein — whom more than 70 women have accused of sexual misconduct ― wearing just a robe on a casting couch: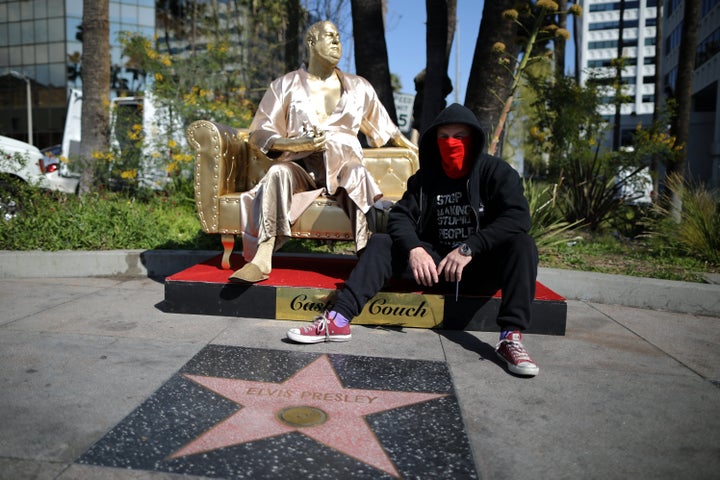 This article has been updated with comment from Plastic Jesus.
Popular in the Community