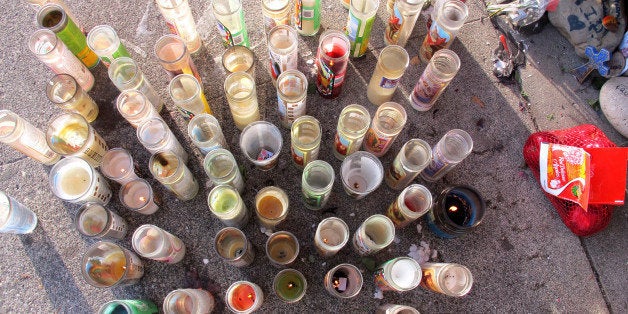 Police in Washington state fired 17 shots at an unarmed Mexican migrant on Feb. 10, hitting him as many as six times, authorities said Wednesday.
Wednesday's statement from the Tri-Cities Special Investigations Unit, a squad of officers from four police departments assigned to investigate the killing of Antonio Zambrano-Montes, is the first time authorities have confirmed how many shots police fired during the confrontation over rock-throwing. The statement said five or six shots struck Zambrano-Montes.
A bystander used a cell phone to record the shooting of Zambrano-Montes, 35, in Pasco, Washington, setting off local protests and attracting national media attention as the video circulated online.
Police fired at Zambrano-Montes to stop him from throwing rocks at passing cars, according to Wednesday's statement. When officers confronted him, he threw rocks at the officers, even after they tried to use tasers to stop him, according to the release.
Consejo Latino, a Pasco-based civic group, has questioned whether the killing was justified. Rick Rios, one of the group's co-founders, said the number of errant police shots indicated a problem with police training.
"They were just spraying bullets everywhere," Rios told The Huffington Post. "That shows no concern for the public. ... These are highly trained officers, as we've been told over and over again. They were probably no more than 15 feet away from him."
In the weeks before the killing, Consejo Latino had pressed the police to address what Rios described as a "communication gap" between the largely Hispanic public in the agricultural town of 68,000 and the majority-white police department.
The press release says the final analysis from the medical examiner is expected to be completed within a month. Transcriptions of witness statements and a toxicology report also will not be available for weeks.
"At this time we know Antonio Zambrano-Montes was not shot in the back," the statement says.
The Special Investigations Unit called on demonstrators to act respectfully and noted that so far, "demonstrations have proven peaceful."
The killing touched off protests in the town, which is home to a large number of migrant workers. The New York Times and other observers have compared the killing of Zambrano-Montes with that of Michael Brown, the unarmed black man killed by a police officer in Ferguson, Missouri, touching off nationwide protests and sustained news attention.
In the video, officers appear to shoot at Zambrano-Montes, then chase him across a busy street as he fled with his hands up. When he stopped and turned toward the police, they fired again, killing him.
Zambrano-Montes' death was the fourth police killing in Pasco in less than a year, according to The Associated Press.

Before You Go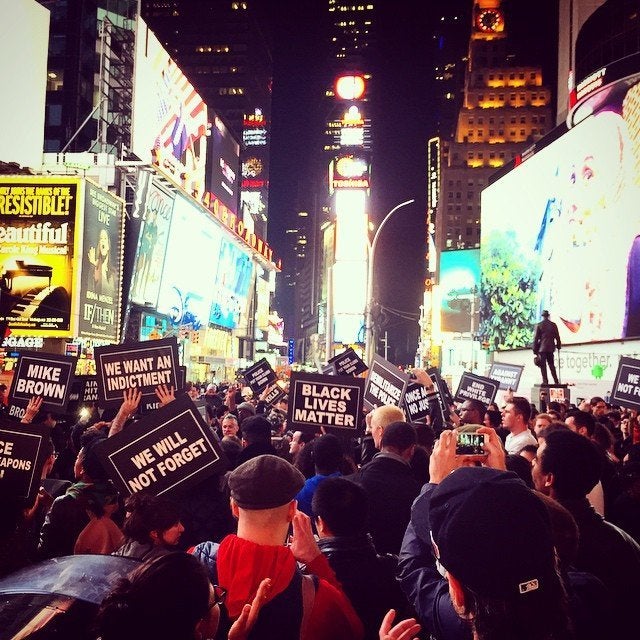 Ferguson Protests Around the Country
Popular in the Community