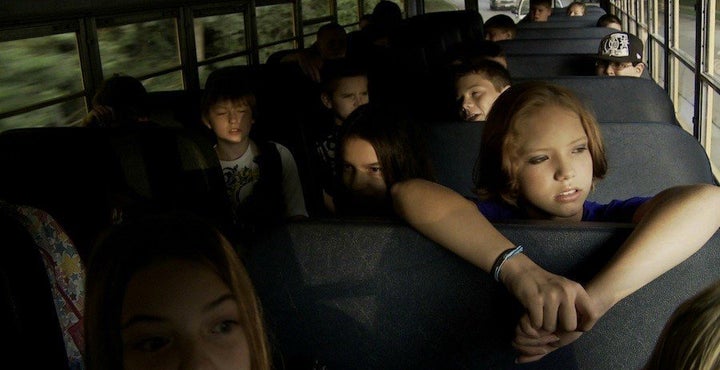 Lee Hirsch's highly anticipated documentary "Bully" follows several families who have been affected by bullying. The families in the film are hardly alone -- the press release for the film notes that over 13 million young people will experience some form of bullying this year.
Now celebrities are joining the movement to stop bullying -- and hopefully, influencing their young fans to do the same. On Tuesday, The Weinstein Company launched a social media campaign against bullying to have as many people tweet as possible to get the following "Bully" message trending: "Did you know 13 million kids get bullied every year? I support @BullyMovie. Let's make it a trend: #BullyMovie."
From "New Girl" star Zooey Deschanel to pop star Katy Perry and comedian Joel McHale, stars and media outlets alike are participating in The Bully Project campaign. Thanks to these famous faces, and more, #Bully and #BullyMovie are now being shared across Twitter.
"The tremendous support for this film is unlike anything I've seen" said Bladimiar Norman, Senior Vice President of Marketing at The Weinstein Company, in a statement to The Huffington Post. "'Bully' and the social action campaign, The Bully Project, are very important to The Weinstein Company and we are incredibly humbled by the wonderful participation of such influential individuals and organizations. This is the first step in a movement, the next is to see the film and take a stand against bullying. The celebrities and organizations have done their part, now it is time for us to do ours, and get to the theaters."
Celebrities from Anderson Cooper to Kathy Griffin and Demi Lovato have been supportive of the film and its petition to revoke the R-rating it received.
To see which celebrities are joining the movement against bullying, click through the gallery below. "Bully" will have a limited release on March 30.
Watch the trailer for "Bully" below.
Popular in the Community